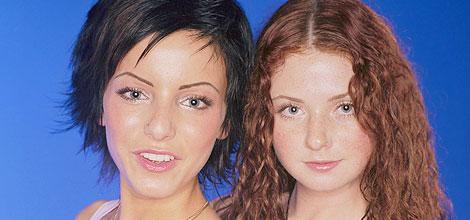 "Tattoo" was the only Russian group has become known in the West. Other artists and groups in spite of the many attempts to conquer the hearts of students from other countries have not been able to achieve such great results.
However, there is at this popularity is another aspect. A really well-known groups often become the object of funny, and sometimes ribald skits.
Given the scandalous image, thanks to which the "Tattoo" and start your path to glory, it is not difficult to guess the subject of parodies. Thus, recently the editors Dney.Ru pereinachenny hit song All The Things She Said, known in Russia as "I lost my mind."
This song was the first and perhaps most famous hit "Tattoo." Everyone remembers the shocking video of two schoolgirls kissing and touching song about love between two girls. In America, this story still haunts parodist. For comedians Adam and Andrew (AdamandAndrew), whose pages are popular on the Internet, wrote a song I'm A Lesbian.
The press service of "Tatu", listen to the song, declined to comment. According to the group, there are hundreds of various covers of the song "Tattoo».
But the first producer of collective Ivan Shapovalov, who coined the controversial lesbian image of the "Tattoo", expressed his opinion on the parody.
 - How do you feel about this aspect of the popularity of your offspring?
 - Easy.
 - Do you think that this is an expression of success, recognition?
 - Do not think so. No, it's just popular. Success or not this is a success, you need to look specifically, what you're saying, and then I say specifically, this recognition or recognition. I am now hard to talk about what I saw, but any parody - this expression of joy.
 - Joy?
 - Of course.
After listening to a song, Ivan Shapovalov, said the following:
 - It's funny, but funny.
"For the Americans, any parody theme underage sex legitimate reason for masturbation - said Ivan. - Even the performers are happy this opportunity while nobody ».
And for the curious present snippets of text:
I'm a lesbian
She's a lesbian
We are lesbians
Kissin 'in the rain
Kissin 'in the rain
We're international hits from a foreign country
If I did not have tits you would not listen to me
We do not write our own songs, we do not do our own beats
We just fondle eachother, while the camera's rolling