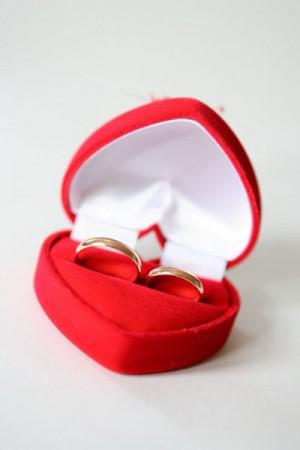 In the suburbs to marry between the ages of 14 and 16 can only permanent residents of the region - the corresponding amendment to the regional law "On the Procedure and conditions of marriage in the Moscow region of persons under the age of 16" was adopted at the meeting of the Moscow Regional Duma.
Told reporters the deputy chairman Mosobldumy Victor Jaeger, special circumstances, which give the right to obtain permission to marry by persons under the age of 16 are pregnancy, birth of a child (children), as well as a direct threat to the life of a party.
Under the law, parents or guardians of such persons must submit an application addressed to the governor of the region and attach the documents proving the existence of special circumstances.
"According to the new law, both minors wishing to marry must be permanent residents of the Moscow region", - said the huntsman. Previously, he said, the requirement of a permanent registration in Moscow was absent in the law, "Interfax».
1) It is not clear: as far as I know, and I may oshibitso, but seconds with a person under 16 years of Age under the legislation of the Russian Federation (which is steeper legislation MO) is considered rape and the logic of a happy 14 year old papanku need to be planted in Turmi for free tsekusa children as it is rarely obtained.
2) is clear: well what the government poher on the population is not new, and the fact that the terms of the promotion is to PEOPLE razmonozhalsya and in every way ... the fetus has become fashionable family values, marriage and other x ---- I, weddings and more children, then decided to increase the use of fertility still untapped resources 1)) Good where a manager sits at them)) looks well as optimization of business ...