Toshiba has developed for the Japanese mobile operator KDDI mobile phone Sportio, lyuey oriented, active lifestyle.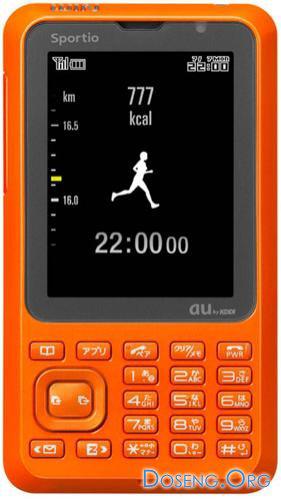 The device is able to calculate spent walking or running calories thanks to the integrated acceleration sensor and shagometru. The phone can also pick up for its owner an individual training program.
Other features of the model are quite standard. The developers have equipped device 2, 2-inch TFT-LCD with a resolution of 240x320 pixels, 2-megapixel camera with autofocus and image stabilization system, a slot for memory cards microSD, and FM-tuner. Of the communication capabilities available Bluetooth and infrared.
Dimensions Toshiba Sportio - 51h93h13, 7 mm, weight - 86 grams. The cost of new items not yet announced.