Russia coach Guus Hiddink after the victory over the Dutch team in the quarterfinals of Euro-2008 has admitted that the way his team played against one of the best teams of the continent, it was like a miracle.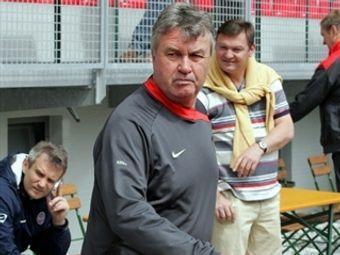 "Incredible how our players have played in terms of tactics - sends word Hiddink AP. - Replay the Dutch team tactically and physically - it's almost a miracle. Today's match was a real challenge for the Russian team, and she coped with it. We beat the opponent and in physical preparation and tactics, and technique ».
After the defeat in extra time against the Russian team in the quarterfinals of Euro-2008 the Dutch head coach Marco van Basten admitted that the Russians won deservedly and his team did not have the stamina.
"Unfortunately, during the match we had problems with the physical readiness of some players - said mentor" orange ". - Russian really played better than us and deservedly went to the semifinals. We had a great meeting of the group stage, but today their best football show could not. "