It has long heard about the famous Canadian producers - Canada Goose. They have a large number of imitators, which means one thing: in Canada are manufactured high quality and popular jackets. Choosing the optimal model of winter wear, I tried not to get a fake. The first thing that drew the attention - the price. Down jacket can be bought for 10-20 thousand, but you can for 80.
Why such a price difference? Original is not cheap, for its manufacture take only the best quality materials, plus transportation, contingency expenses, all kinds of risks? And so on. We conclude: for 15 thousand rubles from the original "Canada Goose" you do not buy, so make no mistake, it was possible to grab the thing known brand for a penny, it is an ordinary copy
.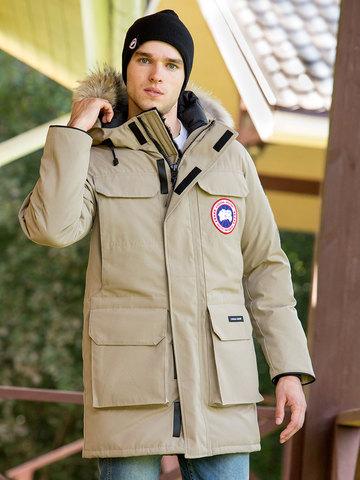 I immediately started to pay attention to the price: do not skimp on health. Besides, I wanted to buy a beautiful and stylish thing, so it was not a shame to go to the people. After reviewing a large number of proposed options, I decided to stay at the model from the Citadel Parka Canada Goose.
Buy a good warm jacket - a great success. Manufacturers often save on the insulation, using low-quality substitute. This insulation - vodoplavnyh feathers of birds, is expensive, but "Canada Goose" does not replace it with anything. Therefore, the price on the cushions respectively. Consider the main characteristics of my purchase.
Details and features
down jackets Citadel Parka - a lightweight option for the urban dweller. It is light in volume measure. I liked the fact that in it you do not look thick and clumsy. Made from high-quality fleet waterproof material Arctic-Tech. 85% of the jacket is made of polyester and 15% - cotton. An important feature: the fabric treatment agent DWR - it has a water-repellent properties, and does not allow the down jacket quickly become dirty. The lining also has a protective water-repellent properties, it is made of nylon. I liked the fact that in a down jacket can not be afraid of high humidity.
As a heater used in the Citadel Parka soft white duck feathers. It allows you to keep warm even in the bitter cold.
Advantages
Canadian winter jackets This model has many advantages and benefits over other similar. To begin with, that the jacket from "Canada Goose" has a stylish modern look. The distinctive advantage - a narrow cut model. It is a bit like the famous Expedition, even a little ahead of its characteristics. Perfectly matched and length - up to mid-thigh. Length protect against the piercing wind and bitter cold. Especially liked the fact that there is a convenient waist tie: it allows you to easily adjust the size and provides additional protection from the cold
.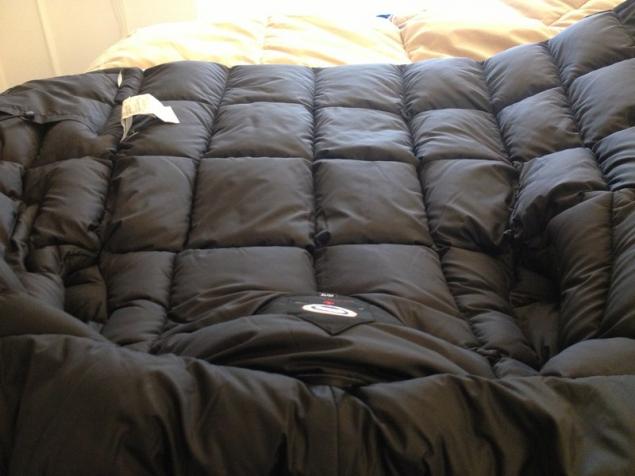 Canada Goose enough attention is paid to the design of the hood. It is deep and can be adjusted in any direction. The hood is trimmed with high-quality natural fur coyote, it is also easy to remove. As a bonus: the ability to capture fur ear level and hide them from the cold. Drew attention to the zippers and buckles: they are made of high quality metal, conveniently and tightly fastened. The main zipper protects the storm strap.
It is like the high collar. It is quite tight to the neck, due to soft fleece backing nothing rubs and does not create discomfort. More focus on the pockets. The Citadel Parka of 4: two are located on the chest, two - at the bottom. Pockets comfortable and deep, they easily warm his hands and wearing a different little things necessary. The left pocket is branded stripe with logo Canada Goose: a trifle, but looks stylish
Disadvantages
winter jacket. Major shortcomings exactly in the pockets. Initially, they brought me in admiration, but a more detailed analysis has revealed significant shortcomings.
Disassemble them in detail:
Pockets on the chest were absolutely useless for me, I never did not use them. Concluded: they are intended more for beauty than for use

The most notable flaw. Complete lack of fleece lining in the pockets. It is not in any, even those that are designed to warm the hands. Significant slip producer, in my opinion.

Inside there is one pocket, it is located on the left. It is unclear why not thought through and a second pocket: to carry small things, documents, wallet - they would be the most it!
you pay attention to the shortcomings, I want to highlight the following: I had difficulty with the selection size, afraid to buy more, or vice versa: the smaller size. The point of dimensional grid: it made some uncomfortable to the understanding of ordinary buyers purchase
Results
. Citadel Parka company Canada Goose - a quality, warm down jacket that can withstand temperatures down to -30. It perfectly thought out design and functionality: they are designed to the last detail. The jacket I feel comfortable and cozy, does not freeze even in the dead of winter.
It is ideal for exploring the city, going to work, and so on. Canadian fleet - a stylish and compact for daily urban life, and the price justifies fully
. Do not skimp on quality, because "we are not rich enough to buy cheap things».
Review written by Eugene A. Lyulin the request SportTon