I became aware of the true reason why the midfielder "Zenith" Igor Denisov refused to come to
the location of the Russian national team.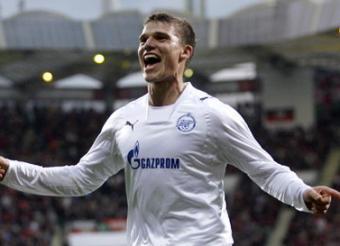 Charges main team of Russia began with a scandal - 24-year-old Igor Denisov refused to defend his
country at the European Championship. Team Leaders say they do not know the reasons for this action. But in
"Zenith" sure Denisov never refused.
 - Igor did not refuse to play the national team of Russia, - says the PR-director of the club Alexei Blinov. - Just
no formal proposals have been received in the club. Came faxes to Arshavin, Zyryanov, Shirokov,
Malafeev, Anyukov and Pogrebnyak. All of these names are on the list and published on the day of the final
the match in the UEFA Cup. Since Denisov formal invitation has not come to the club, then his name,
accordingly, are not printed. And who and who to call in private conversation - I do not know. If there is a formal
invitation Igor certainly go to the national team.
According to one version Denisov refused to travel to the location of the national team due to the resentment of the coaching staff. But while he did so not in a rude manner, and referred to the wife's pregnancy.
 - Igor has not been done at all the proposals - says the source. - Just Thursday Hiddink called lawyer
to congratulate him on his victory. And no matter how casually said, we say, we are waiting for your Denisova in the team.
Naturally, because these issues are not solved. After Igor even called personally. Then he said that
will not be able to come for family reasons. His wife is expecting a child, and he does not want to leave her alone
for a long time.
Igor Denisov and his wife, Elena already have one child. A daughter named Victoria, and in April it
three years old. Footballer just adores her and never hid the family for him always
first.