Previously unknown recording with Marilyn Monroe left
sold for 60 thousand. 47-minute amateur film was
auctioned Julien «s Auctions in Las Vegas. Earlier
experts estimated a record of 10-20 thousand dollars.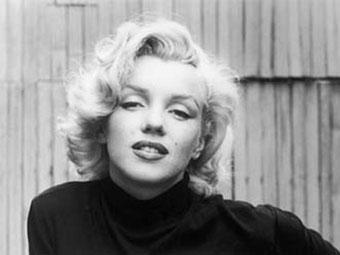 Eight millimeter color film fit on two coils. It depicted scenes of rehearsals "Neprikayannyh" (The Misfits) 1961. As one of the critics, I am an actress such as it was in the life of Monroe talking with the crew, walk on the site with a cup of coffee in hand, resting, sitting in the makeup chair, which adjusts her hair.
Attention fans of cinema 50-60s caught and that was captured on video by a partner Monroe "The Misfits" Clark Gable, who died shortly after the shooting.
Given that Marilyn Monroe was considered a superstar of the time, and her every move was discussed in the press, the fact that the film did not show anyone, is extremely unusual. It is possible that the film did not become public knowledge - if that is the wish to be the owner of the lot.
At the auction also exhibited other memorabilia associated with American cinema. Among them - the original script tapes "The Godfather" signed by Marlon Brando, a piece of birthday cake from the wedding of Prince Charles and Princess Diana in 1981, Alfred Hitchcock's driver's license and other items owned by Frank Sinatra, Elvis Presley and others