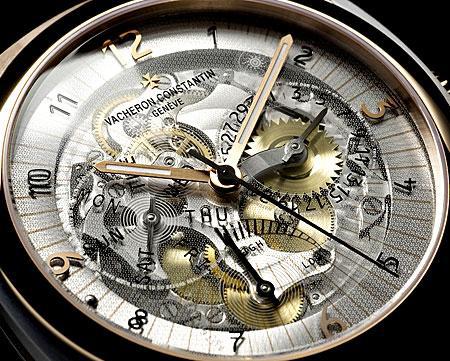 It is impossible not to fall in love with the novelty of Vacheron Constantin, model Quai de L'Ile. Of course, watch house with over 250 years of history has to be always on top, but it is! See for yourself: a completely new, revolutionary body. Two mechanism with automatic winding and Geneva Seal quality. The microscopic printing, security inks, elegant sun decorating the dial (in the "second half"), a luminous in ultraviolet. To eliminate the fakes to work on the clock was brought local Gosznak (yeah, Switzerland) and the author of the design of modern Swiss passport (yes, even in these hours and have a real passport).
Finally, the important thing you can do to "collect" his watch - a unique mechanism of personalization allows you to create more than 400 combinations, which in a boutique in Stoleshnikov already delivered amazing device - a special touch display (!). Not bad for a brand that lives for a quarter of the millennium, and?
View on the small screen and the magic passport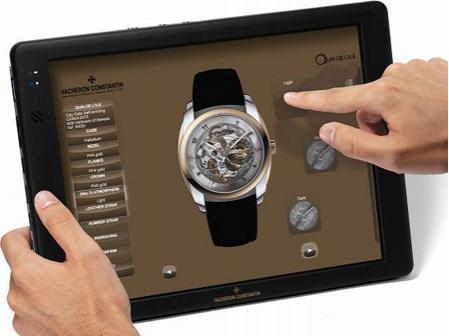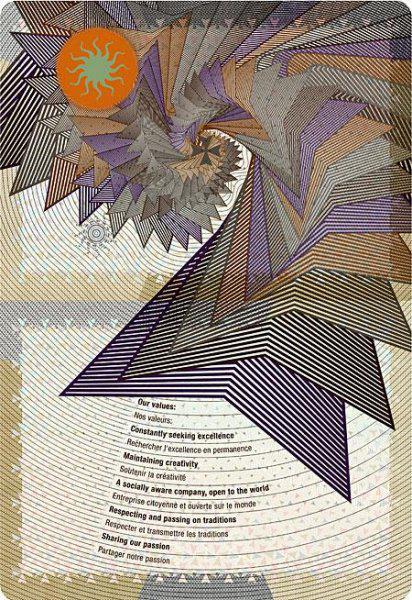 More about QUAI DE L'ILE:
VACHERON CONSTANTIN:
NEW LINE HOURS QUAI DE L'ILE - supreme luxury PERSONIFICATION
Vacheron Constantin is in the Russian revolutionary line of watches Quai de L'Ile. Legendary watch house offers to the future owners of hours to become directly involved in the creative process of creating a model of their dreams. Thus opening a new phase in the development of Haute Horlogerie Haute Horlogerie.
In today's world of globalization and the total unification of special value acquires such a thing as personalization. Different from the others, just follow your own taste, to be a person - is becoming a luxury available is not for everyone. Vacheron Constantin offers its customers a unique opportunity embodied in the innovative line of watches Quai de L'Ile.
The new line is named after the Geneva waterfront Quai de L'Ile, where, since the 19th century, the house was watch Vacheron Constantin. It is in this busy place, located on the banks of the Rhone, the best watchmakers Vacheron Constantin for centuries produced masterpieces for discerning connoisseurs of Haute Horlogerie.
Today, Vacheron Constantin craftsmen continue to create exceptional timepieces. Without changing traditions, armed with the most urgent and complex technology as well as experience gained in more than 250 years, they have developed a Quai de L'Ile. This line is the first time brings us to the exclusive models of Vacheron Constantin watches from the department of special orders Atelier Cabinotiers Special Order.
Personalization Quai de L'Ile - a completely new type. It is based on a variety of materials of varying the three (pink gold, titanium and palladium) and the four elements of hours: seven of the original "pincushion" body and its central part; the dial with the most reliable protection engravings; finishing machinery and straps. Choosing a specially designed interactive touch panel or another components, the client Vacheron Constantin watchmaking houses can create about four combinations and get in the end unique watches that will perfectly match the personality of their owner.
In addition to personalized watches Quai de L'Ile, Vacheron Constantin in the decision was made to release and current collection Quai de L'Ile, which currently consists of two models: «Quai de L'Ile Date Self-winding» (automatic watch and date display, caliber 2460QH), «Quai de L'Ile Day-and-Date and Power-Reserve Self-winding» (automatic watch with date display, day and power reserve caliber 2475SC / 1). The ultra-modern mechanisms of these watches, which can be seen through the translucent elegant dial marked with the prestigious Geneva Seal. In addition to all this line of watches Vacheron Constantin provides a set of additional accessories - box, passport hours, manufactured using the latest achievements of the security printing, USB-key and multimedia applications.
In order to prevent the counterfeiting of hours to work on the line Quai de L'Ile was attracted Orell Füssli Security Printing Ltd, specializing in the printing of banknotes and Swiss passports, and Roger Pfund (Mr Roger Pfund) - author of the design of the modern Swiss passport. In collaboration with them in the Vacheron Constantin developed an unprecedented level of protection of dials - microscopic printing inks and UV protective labels put invisible ink - which made a line Quai de L'Ile most secure in the watch market.
Concept line Quai de L'Ile allows you to set a qualitatively new relationship between the individual designer, the company and the person who is endowed with its own character clock. Vacheron Constantin continues to follow its immutable motto: "To work better, if possible, and it is always possible" and re-defines the shape of tomorrow's watchmaking.