Watches have long been transformed from a utilitarian object into a stylish accessory, and that they did not bother to wear, designers are constantly delight us with new approaches to the visualization of time.
Another collection of the most interesting hours with unusual design solutions.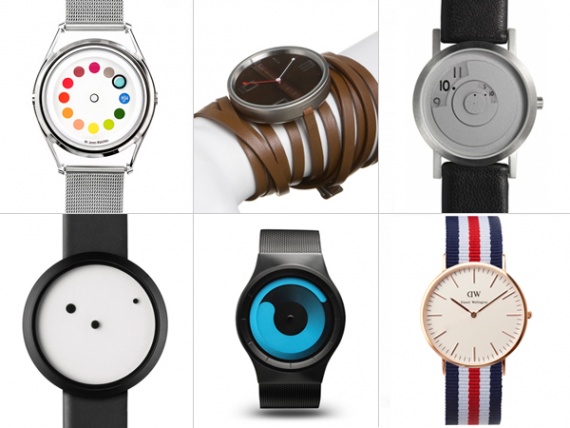 1. Opening Ziiiro «Mercury Black / Ocean»
The concept of hours of Mercury is the lack of the usual dials, numbers, and other distracting elements according to the designer. Despite its original look and rather minimalistic design, determine the time on the clock ZIIIRO Mercury is a snap. As if directed to infinity two "arrows" as if hypnotizing smoothly and slowly circling over the surface, leaving a nice trail. Time is easy to read thanks to the endings of curved lines, where one serves as the minute hand, and the other - clockwise.
Sold here:
www.tictactoy.ru/catalog/ziiiro/
Price: 6500 rubles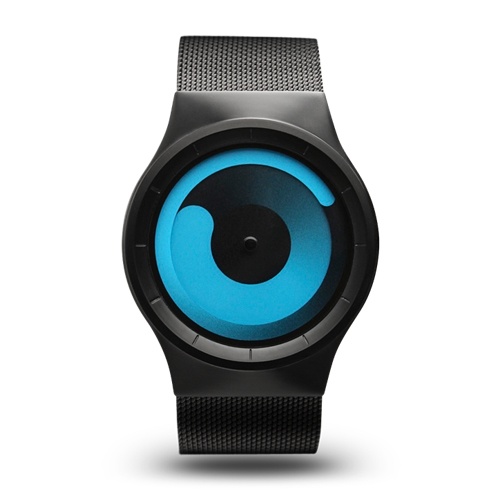 2. Watches Nava Design «Ora Lattea»
"Nothing makes sense except reading time", decided the designer Denis Guisone, creating the clock, and remove all the excess with the dial. Watches «Ora Lattea», or "Hour of the Galaxy" in Italian, do not randomly called this model causes some cosmic associations. Indeed dial in the form of three points is very similar to our solar system. Large and small dots indicating the hours and minutes respectively rotate around a fixed center, also marked with a black dot as the planets revolve around the sun.
Sold here:
www.tictactoy.ru/catalog/nava/
Price: 5300 rubles
3. Watch Mr. Jones «The Accurate»
Watches «Mr. Jones The Accurate »seem the most depressive one clock in the world, and drugim- incredibly powerful incentive for future achievements. The difference between these clocks is that the hour hand is in the form of the word "Remember" and minutnaya- in the form of the phrase "You will die." Looking at the mirror surface hours from their owner leaves no doubt about who sent this message, which is why we expect that their owner will be more responsible attitude to time and (hopefully) will be more usefully spend it.
Sold here:
www.tictactoy.ru/catalog/mr-jones/the-accurate /
Price: 6800 rubles.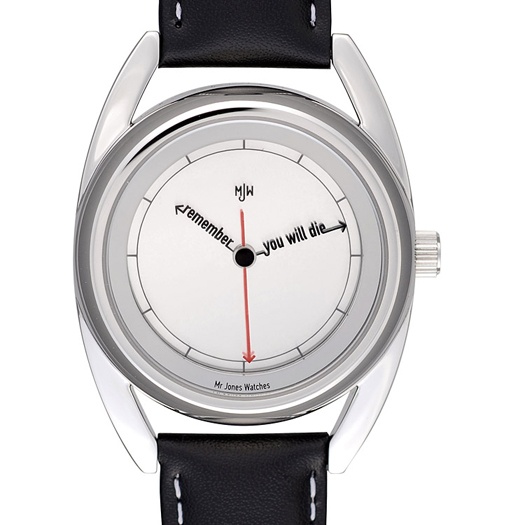 4. Hours 666 Barcelona «John»
Sometimes it seems that the Spanish designers of the company's 666 Barcelona sold your soul to the devil for access to the inexhaustible source of ideas for the development of new models of watches. Perfectly confirms this line under the name John. This watch used several innovative solutions, but the most striking is definitely the bracelet. However, to call a narrow leather belt bracelet more than a meter in length is quite difficult if you rely on the classic idea of ​​a wristwatch. Equip watch this tape several times the wrist, which is a bit complicated procedure, but adds to your unique image.
Sold here:
www.tictactoy.ru/catalog/666-barcelona/
Price: 5000 rubles