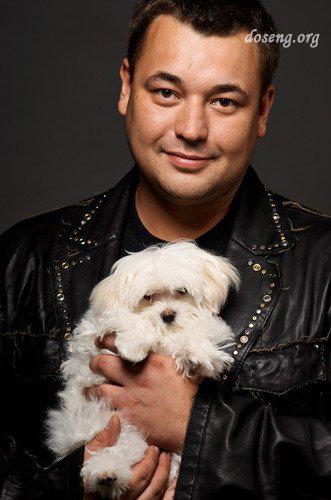 The company was organized and Sergei Regina called «Friends for Sale», which means "Friends for Sale." The company has been supplying the US rare and exotic for Russian dogs "designer" breeds.
What are these dog exclusive and exotic for Russia?
Well, firstly, they are bred in America and, consequently, Russia is a matter of their units.
Secondly, every owner of such a dog can be sure that his pet is unique and the second such in nature, since the same "designer" dogs do not exist.
Third, those breeds of dogs do not reproduce themselves, and therefore their limited breeding, unlike pure bred dogs.
Plus add hypoallergenic virtually lint-free wool, which is peculiar only "designer" breeds of dogs, cute toy mordahi causing tenderness and admiration, good health and simplicity of maintenance.
"Designer" dogs are very popular in America, and not only ordinary citizens, but also the stars of show business and Hollywood. Jessica Simpson, Uma Thurman, Perez Hilton, Britney Spears, Sylvester Stallone, Jack Gillenhall and many others - all of them home "designer" dogs.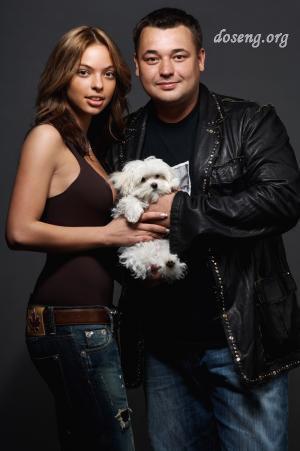 Familiar names American rock Maltipu (maltipoo), Shihpu (shihpoo), Morki (morki), Shihchon (shihchon), Maltitsu (maltitzu), Mi-Ki (mi-ki), Pekepu (pekepoo) in Russia cause astonishment and bewilderment. All of this "designer" breed, which, in fact, are hybrid, that is derived from two purebred parents of different precisely because of its breed. For example, it Maltipu Maltese + miniature poodle Maltitsu is the same Maltese + Shitsu.
But do not think that it's so easy to take and cross the two dogs of different breeds. It is much more difficult than to breed purebred dogs. American breeders for decades derivation of the formula right crossing two raznoporodnyh dogs that turned out not ugly mestizo and toy cutie, which will combine the best features of species to be crossed. These breeders can truly be called if not the artists, then, at least, the designers of the dog world. It therefore obtained new breeds and are called "designer." Result of searching canine designers we can contemplate and receive pleasure from the friendly, dedicated and cheerful furry friends.
The company «Friends for Sale» offers not only dogs "designer" breeds and purebred dogs, decorative, rare for Russia. For example such as the Coton de Tulear, Beaver City, Cairn Terrier, Cavalier King Charles Spaniel.
Sergei Regina and hope that the cute puppies and dedicated designer of rocks from the company »Friend For Sale" will be able to introduce a new fashion in Russia for exclusive breeds of dogs. It should be noted that each dog is brought in Russia is unique and can be the subject of love and pride of any modern man!