Create enviable design is not the only industry where designers show their artistic abilities. Some of the leading names of fashion made the magical touch of his label to the hotel, extolling the boutique hotel to the next level.
Hotel Missoni
Expected to open in the end of this year in Kyuveyte hotel in the style of Missoni will offer more than two hundred stylish rooms, an Italian coffee bar and a comfortable spa. Everywhere the eye pleasing finish colored textiles, which are recognized by specific motives Fashion House. Until the end of 2008 Missoni is planning to expand its network in Edinburgh, Scotland and Dubai.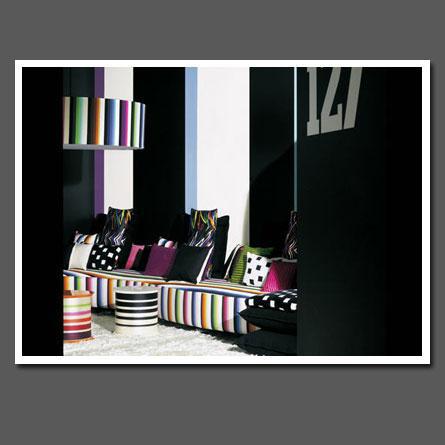 Versace Plaza
Shimmering diamond on the Australian Gold Coast comprises 205 rooms and 30 suites, a king dressed in a classic engraving and printing houses. Private spa, cozy bay, boutique Versace - here there is everything to satisfy every whim of the guests of the hotel. The opening of another building plaza is planned for 2008 in Dubai.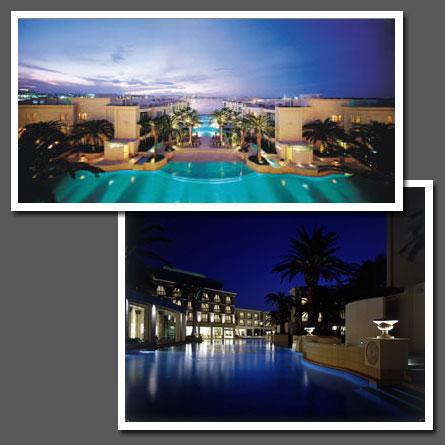 Vera Wang suite
Apartments from Vera Wang at the hotel Halekulani (Honolulu) - the embodiment of the upper class, timeless. Emphasis are elegantly furnished with a personal collection of Wang combined with exotic elements from the South Pacific Ocean. Terrace overlooking the ocean, a jacuzzi and a symphony of fresh flowers always give good reasons for your long stay here.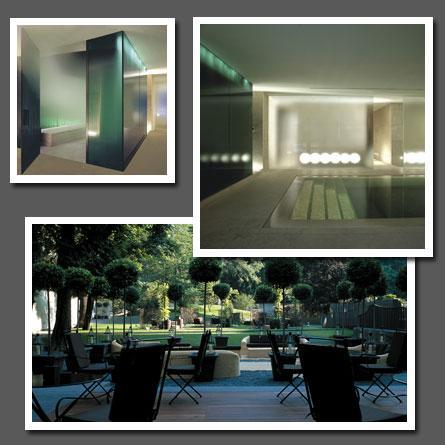 Bulgari Resort in Milan
Located in the second fashion capital - Milan debut Bulgari boutique hotel boasts lush gardens, an excellent restaurant and a real highlight of the resort - gammamom or Turkish bath. Convenient location - the building is located on a quiet street, but just a few steps from the world famous avenue of boutiques - make the hotel a favorite place to stay at the beau monde.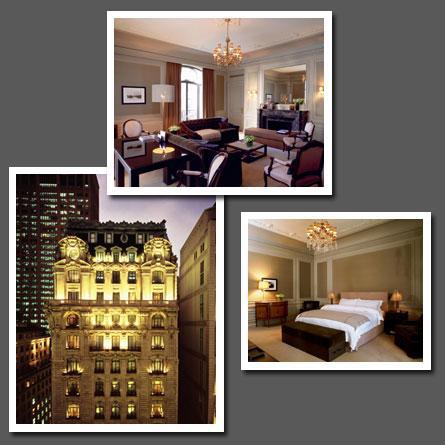 Apartment Bottega Veneta hotel St. Regis
Matured in the traditional subtlety of interior luxury style Bottega Veneta very well in harmony with the timeless elegance of the hotel St. Regis. As a result - common room turned exquisitely unique. Few will miss hearth and home in the rooms equipped with products from the luxurious cashmere, French antiques and original leather goods and furniture from the Bottega.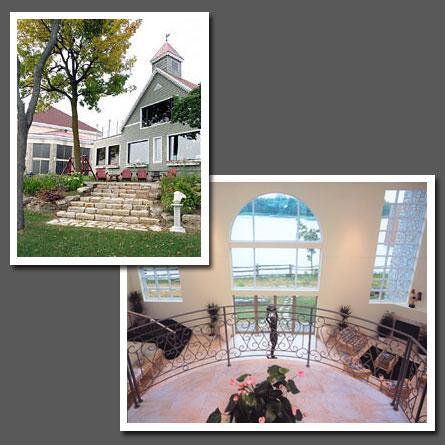 Spa Givenchy
Refreshing indoor pool, a wine cellar with 16,000 units of selected wines and a huge number of articles House Givenchy, compared here with the interior elements found in Les Trois Tilleuls (Kyubek). The establishment of resort-based castle of the 19th century Québécois Chateaux and the ability to get to and from New York on a luxury yacht adds zest to this exclusion, but such an attractive place.