The latest Cadillac XLR-V 2009 model year, equipped with a turbocharged engine, is the fastest, most agile and most exclusive ever produced cars Cadillac.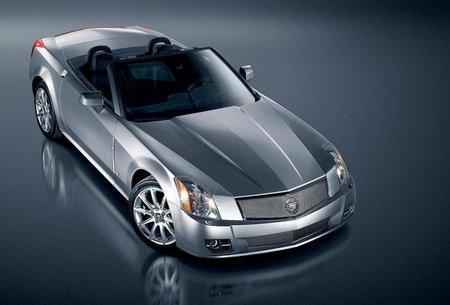 Luxury coupe combines advanced technology with the hand-assembly that draws attention to the paramount feature of Cadillac as a traditional manufacturer of body class "luxury».
The car is equipped with a V-shaped 8-cylinder engine with turbo power 443 hp Northstar collected manually in accordance with the accepted standards of the plant Performance Build Center in Wixom GM's (Wixom), Michigan. Every engine in this venture from the beginning to the end is going to be a qualified technician. The power unit is paired with a six-speed automatic transmission with Driver Shift Control. The dynamic characteristics of the engine allows the car to reach speeds from 0 to 100 km / h in less than 5 seconds. Model XLR-V has received numerous improvements throughout the undercarriage, which contributes to excellent performance. All elements of the machine are designed and tested in accordance with the most stringent security requirements.
Leather seats manually create a master who cut their own, are wrapped and sewed all leather interior parts.