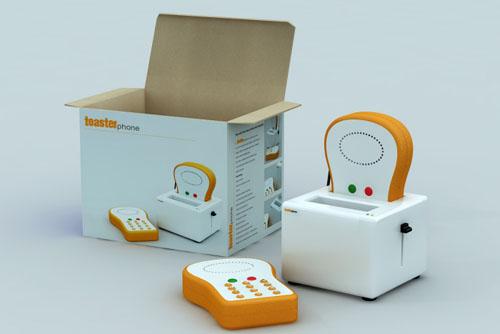 Laptop-like bag, calculator, like the mouse, mouse, mouse-like ... As said Alice, the farther the curiouser and curiouser.
So it is: first, we called on a rotary phone, then on the Button, and then - on mobile. And now talk on hamburgers and toaster.
New tosterofon like a child's toy. A kind of mixture politseskoy radio, Tamagotchi and child mobile phone. In fact, this is a real multifunctional landline phone. Even two. While one, so to say, "Ready", you can use the second, and vice versa.
Of course, it's not glamorous contraption, it does not show off in front of friends or neighbors. But the mood lifts with a bang! After all, at heart we all remain children. Only toys we have others - are real.