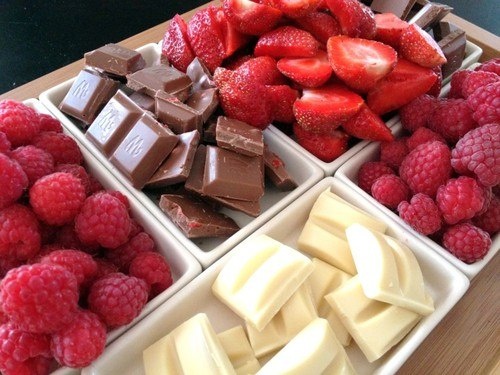 The list of the healthiest foods for heart health, weight loss and healthy skin.
Regularly eat these foods that help maintain health. This is a diet that provides you with admission of fiber, protein and healthy fats that help control normal weight and maintain the health of the whole organism.  
1. Green beans
Eating vegetables high in fiber, such as green beans, can help prevent weight gain or even promote weight loss without dieting. This is the conclusion reached by scientists who published their new study in the Journal of Nutrition. The researchers found that women who increased their fiber intake, in general lost weight compared with those who do not get enough fiber.
Scientists have derived a formula: the use of 8 grams of fiber for every 1,000 calories consumed leads to a loss of about 2 pounds in a few weeks.
2. Salmon
Omega-3, which are fatty fish such as salmon and tuna, can improve protection of your skin from UV damage. In a study published this year in the American Journal of Clinical Nutrition, researchers found that those who ate almost every week for more than 5 grams of fish rich in omega-3 reduced the development of precancerous lesions of the skin by almost 30 percent. Scientists believe that omega-3 acts as a shield, protecting cell membranes from the harmful effects of free radicals.
3. Berries
Total glass mixture berries (e.g., raspberries, strawberries, blueberries) daily for 8 increases the level of "good" cholesterol and lowers blood pressure. This is due to their content of various polyphenols, anthocyanins and ellagic acid.
4. Watermelon
Studies show that eating foods that are composed mainly of water, such as watermelon, helps maintain a sense of satiety for a long time, along with the consumption of fewer calories. Curiously, the drinking water has no such effect. Watermelon 92 percent consists of water and is also a good source of vitamin C. Red watermelon, moreover, contain lycopene, an antioxidant that protects against heart disease and some cancers.
5. Tomatoes
Tomatoes, like oranges, strawberries and broccoli contain huge amounts of vitamin C, is responsible for smooth and youthful skin. It helps to prevent the formation of wrinkles earlier age and dryness of the skin. Also red vegetables contain lycopene, which protects the skin from UV rays.