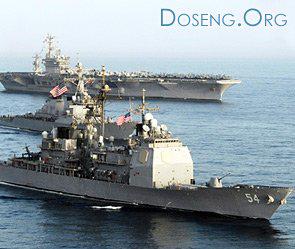 Photo: sxc.hu
Tuesday grouping naval forces of NATO in the Black Sea has increased to ten ships. In the near future it is expected the arrival of eight ships, deputy chief of the General Staff of the Russian Armed Forces, Colonel-General Anatoly Nogovitsin. In his opinion, extraordinary activity of the NATO fleet may cause only bewilderment.
"I said yesterday afternoon that in the sea area is nine NATO ships, and in the evening on August 25 at 23:30 Bosphorus was another frigate of the US Navy," - said Nogovitsin. According to the General Staff of the Russian Armed Forces in the Black Sea are three Korablin US Navy, one - Spain, Germany and Poland, as well as four Korablin Turkey.
Earlier, a source in military intelligence told RIA "Novosti" that NATO ships perfectly armed. On ships located more than one hundred percussion cruise missiles such as "Tomahawk" designed to destroy ground targets and missiles "Harpoon".
Meanwhile, on Tuesday morning, a detachment of Russian warships began to raid in Sukhumi. There he follows the sending of Russian troops from the Georgian-Abkhaz conflict, the general said. According to him, the grouping of the Black Sea Fleet of the Russian Federation continues to provide security in the Black Sea, adjacent to the coast of Abkhazia. Detachment began to raid to keep track of the loading personnel, weapons and military equipment, followed by transporting them on Russian soil.
On the question of whether the controlled delivery of NATO weapons in the conflict zone, Nogovitsin replied that such control is exercised. "They will unload, and then trick. Invisible weapons systems to date have not yet invented. So we will know exactly what the guests have arrived, "- he added.
Nogovitsin also noted that blitzkrieg planned by Georgia, failed because of resistance to Russian peacekeepers and air support. However, he admitted that Russia made a number of mistakes, which are now to be analyzed. According to the general, the fact that the events in South Ossetia did not go on the Georgian scenario, also came to Georgia to give up offensive on Sukhumi.