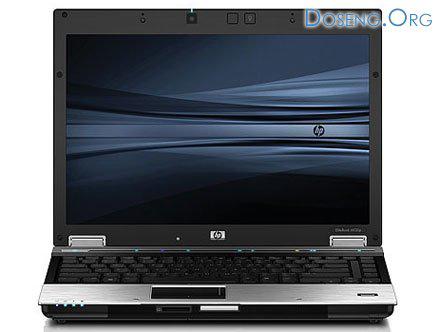 HP has managed to achieve a battery life of its notebook of 24 hours. To do this, the computer was equipped with not only a more capacious battery, and special hardware configuration, drivers and fresh new firmware BIOS.
Hewlett-Packard Company announced that it managed to reach the battery life of your laptop in 24 hours. That is, the computer can run on a single charge of the battery without the use of additional sources of power for a day. It is a 14-inch business laptop HP EliteBook 6930p in a durable magnesium alloy body with a spill-resistant keyboard, which was announced three months ago.
According to representatives of HP, in order to get the battery life to 24 hours, you need to change the configuration of the notebook, and it concerns not only the hardware but also the software part. Firstly, a standard laptop battery should be replaced by high-capacity battery. Second, the laptop must be running Windows XP operating system and have the latest graphics driver. Third, the laptop must be equipped with a display HP Illumi-Lite LED-backlit. It is also necessary to drive acted as the latest SSD-drive companies Intel, one whose capacity is 80 GB. In conclusion, it is necessary to flash the BIOS of the computer.
Release display HP Illumi-Lite LED-backlit scheduled in October 2008. According to the company, only he is able to increase the battery life of 4 hours.
Subject to this configuration, the laptop will last for a very long air travel in the world: from the International Airport in Newark, New Jersey, to the Changi International Airport in Singapore, according to the manufacturer. The timing of this trip is 18 hours and 40 minutes.
HP EliteBook 6930p was announced in June. The computer can be based on Intel or AMD. The robust chassis, a spill-resistant keyboard and shock resistance Winchester to meet the requirements of the US military standards.
We recall not so long ago, Dell has introduced a laptop, the battery life which is 19 hours. In order to obtain such a time, we developed a special technology is a flexible power management of the various elements of the notebook. The Dell notebook also need to use additional battery.
Source:
www.cnews.ru