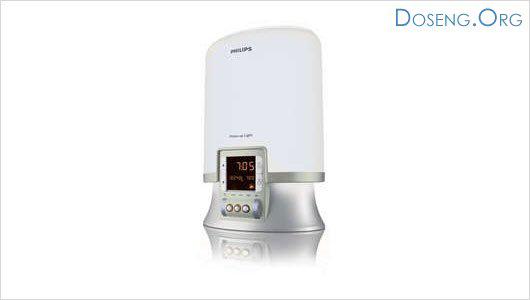 Alarm clock that will not ring released from Philips. Normal Service can spoil the mood for the whole day, and light - on the contrary, charges vigor.
Wake-Up Light (the name given to the device) and starts the dim light of a half hour before the time set by the user. As we approach the time of awakening, the light becomes brighter, and finally fills the entire room, simulating the sunrise. The main advantage of this clock is quite obvious - the person wakes up not instantaneously, but gradually, not in a hurry.
The creators of the device say that Wake-Up Light gives energy boost for the whole day. By the way, make sounds Wake-up Light is also able to - noise of the forest or the murmur of the brook.