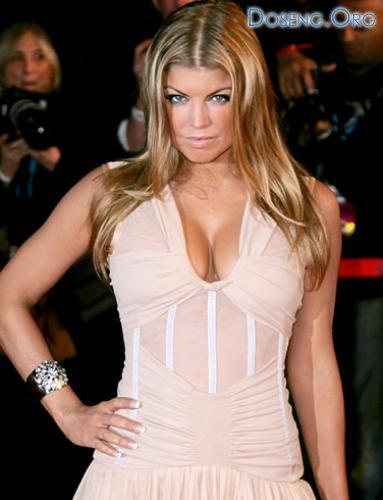 American magazine People published on Wednesday its annual ranking of the most stylishly dressed women. This year's rankings were the leaders of the singer Fergie, former member of the band The Black Eyed Peace, and Michelle Obama, wife of US presidential candidate from the Democratic Party, Barack Obama.
Fergie is easy enough to be stylish - two large bedrooms in his house the singer turned into dressing rooms, one of which is designed for everyday wear, and the other - for luxury dresses on the red carpet. In addition, Fergie and she is engaged in design: this spring, she presented her debut collection of accessories.
In the top-10 most stylish women's version of People included Kate Hudson, Anne Hathaway, Gwyneth Paltrow, Charlize Theron, Eva Mendes, Sarah Jessica Parker, Rihanna and Heidi Klum. Closes ten Michelle Obama, included in the ranking due to the "classic and confident style." "She wears clothes with dignity and knows that it goes," says Editor Clarissa Cruz People. Sama Michelle Obama in an interview with People admitted that far from blindly following fashion designers in the world: some of her favorite dresses purchased democratic network of stores Gap and H & M.