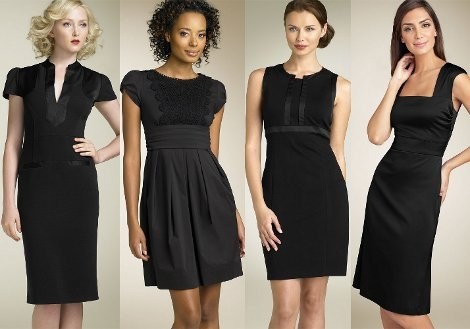 Traditional "little black dress" Coco Chanel is also considered for this cocktail dress. As for men, the classic cocktail option is a tuxedo.  
Originally cocktail dress was used as a functional dress for dancing at cocktail parties between seven and eight o'clock in the evening and it was the standard dress for the progressive elite 20s. Later cocktail dress was used for semi-official visits and events at the end of the day.
Over time, depending on the destination, dress modify, acquire new parts and perform a wide variety of tissues.