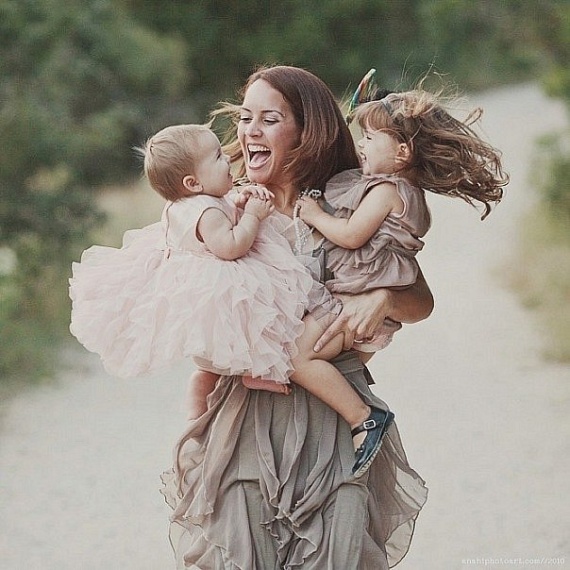 Many mothers notice that kids like partial recall is small, whence they came, how to choose the mother and some minor details. I will write my most memorable stories about the amazing memory of children before birth.
Tells Mom 3 years Kiryusha, from which all the stories I heard.
"I was cooking dinner that the child somehow divert fidget and sit for a while quietly, I gave him all the stored pictures. And here he comes running to me with the son of a black and white photograph, which I as a youth with his mother (who shortly before the birth Kiryusha died) and says, "Mom, I remember you, and then your green dress! Are you on the day the bus was late! "I have eyes on the forehead - asked:" Son, how do you know? Dad told? "- No, says:" I saw you on top of me you have shown and told that you will be my mother! "- Then I started asking friends and friends about this phenomenon and found that not only my child" remembers " like somewhere I am looking at his mother before his birth.
My friend secretly told how her daughter has given recently: "Mom, Grandpa, that lush red beard, passed greetings to you all, and said that he was praying for you!". Grandpa with a red beard - is the great-grandfather of the woman, she saw him only a little girl, and the only B & W photos of poor quality was kept at her mother's albums. Daughters of them did not show exactly the child at that age BW photo is not interesting to look at, when there is a bright book. So after talking with his mother, a woman came to the conclusion that my daughter really saw her great-great-grandfather before his birth!
Then, on the playground, I talked to another young mother. She told how her son described how they were shown for some uncles and aunts screens and they chose their parents.
Another mother of 4 year old Masha told how her daughter said, "and when I am back to your tummy sent, angel came and told me that I would be called in honor of a good aunt, who will help me." The girl did not know that when her mother was pregnant, one day, shortly before the birth, she slipped and fell, she helped a woman who was taken to hospital and was there until I found out that all is well. In honor of the woman decided to call mom and daughter Masha!
The most amazing story, in my opinion, this is about a girl Katya, at the age of 2.5 years, she gave her parents that her along with her mom and dad picked 2 more boys. But one was not allowed to choose these parents, and the second said preparing. A year later, she lost the boy. And 2 years later she gave birth to a healthy son. Prediction little girl they remembered and somehow shared this with us.
These are wonderful stories I heard from a friend. As long as my child is small and does not speak, but who knows what he will tell me when it will be a little older! I believe that we have sent to earth angels and children can choose their parents up there!