I've been disappointed that I did not give a mortgage six months ago.
And only now realized that actually I was very lucky.
Well its nafig, these investment schemes.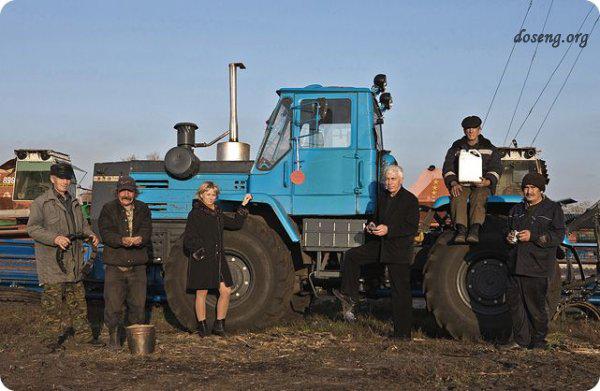 OLEG (collective farm chairman Karl Marx Semiluki Voronezh region, 55 years), Olga (chief accountant of the collective farm, 34 years), Vladimir (mechanic, 58 years), Yuri (mechanic, 57 years), Basil (mechanic, 52 years) VICTOR (mechanic, 48 years)
The average monthly wage: 3618 rubles
SUBJECT CREDIT: fuel, seeds, herbicides and fertilizers, spare parts for tractors and combines
Loan amount: 2 500 000 rubles
"In early 2006, our farm was on the verge of bankruptcy, and the crop - on the verge of collapse. I could not let the world economy and the villagers Small Wherry. On obschekolhoznom meeting offered to employees to take a bank loan for the development of private farms and give the money to the farm to perform native spring field work. 16 cause the most daring, and they received loans from 50 to 300 thousand rubles. We put the money successfully completed sowing in late summer and got a good harvest. In the autumn of us descended on the verification and accused of misuse of funds. But would I have them put it in his pocket? Maybe a little cheated, but any investment of money in the farm can be seen as support for farms. But we have no one understood, and against all borrowers were prosecuted. Then all gradually realized that we are not the mafia, and the truth was on our side. In spring 2007, criminal charges against 16 of the collective farmers were closed with the words "for the active repentance." And I was fully justified only in this year. After that I have all borrowers awarded medals cardboard that he and painted - "Save the collective farm».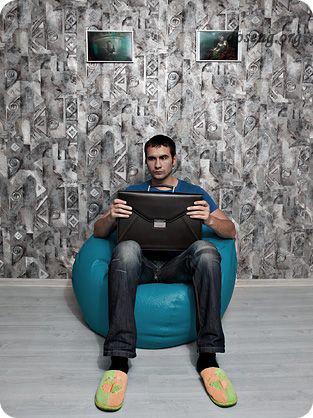 Alexei
25 years old, manager
Monthly salary of 11 000
SUBJECT CREDIT: portfolio Cerruti
Loan amount: 25 000 rubles
"I worked for a company that used to take any garbage from China: mugs, candles, thermoses, soft toys. I'm all sold at supermarkets. But I cut. I was glad - like a more solid position. Learned that the company at wholesale furniture manager is required. Good salary, a percentage of transactions - all that is necessary. Only need to look presentable. Suit to go to meet the employer, I took the other. But with a briefcase came ambush. I decided to buy on credit Executive suitcase. In "GE Money Bank" was given the required amount within 15 minutes. But all to no avail - to work I did not have. Hiding from the bank for six months. I'm afraid I will come after me, bailiffs and describe all the property ».