It - nonperforming television tower height of 350 meters and is the tallest building abandoned on the territory of Russia. Total number of such towers - 5 pieces. It is higher than the Eiffel Tower. And of course above the famous Yekaterinburg abandonment - unfinished television tower height 298 meters. In a state of abandonment tower is more than 10 years, but next year it will be excluded from this category.
It was built in the 90s. Tower on six banners, boiler room, substation, building for equipment and personnel were put under the key. But as usual in our country everything first break, and then restore it happened to this tower. A couple of years ago she claimed, even illumination and signaling cable. Structural engineering explore interesting, so get off the top.
Prior to the first stretch to climb easily. Ladder dry, practically no wind. After rising slightly above the second stretch (pictured) starts quite a strong wind.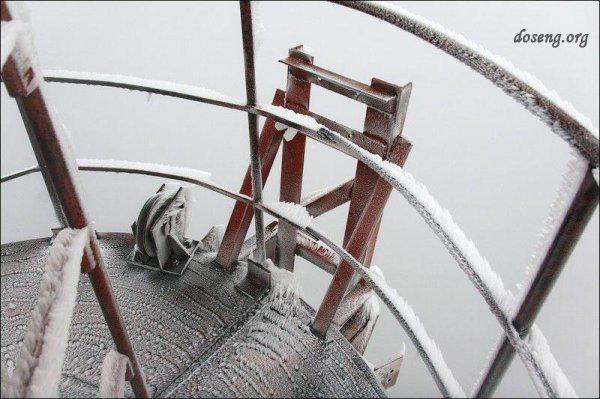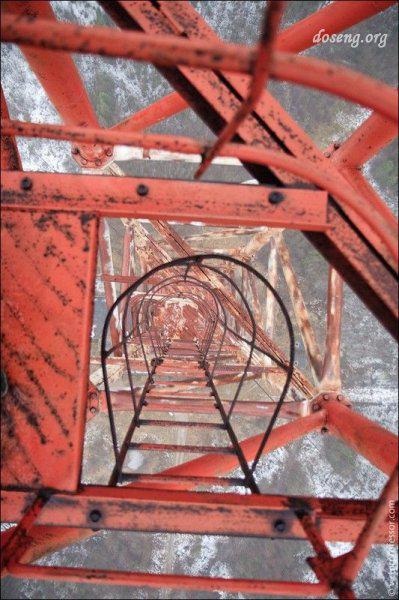 At the level of the third stretching stage, and the temperature drops a little bit covered with ice. Down still seen quite well. Particularly attentive noticed two people.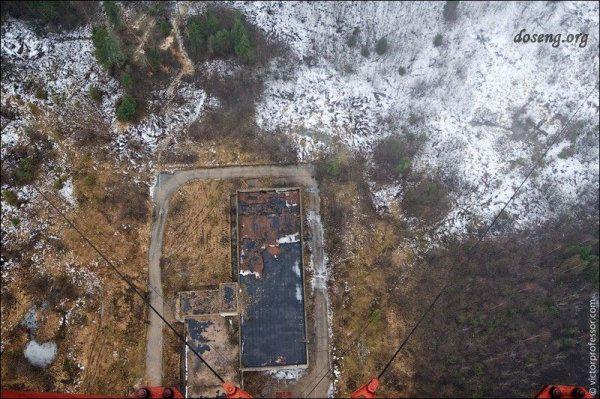 In the fourth area stretching through the tower begin passing clouds. Somewhere down the flies away from the lens cover. Steps are completely covered with ice.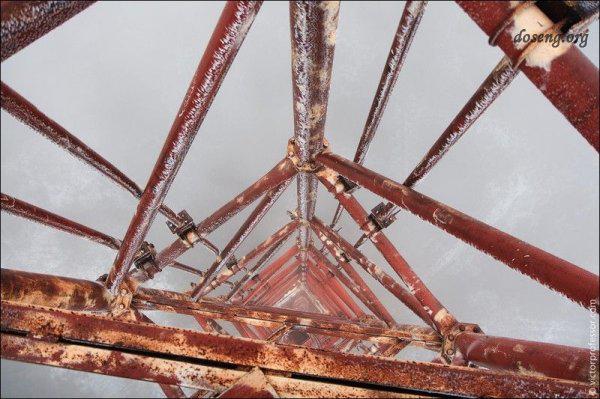 There is fatigue, frosted hand and interfere with the camera backpack. Lift speed is greatly reduced.