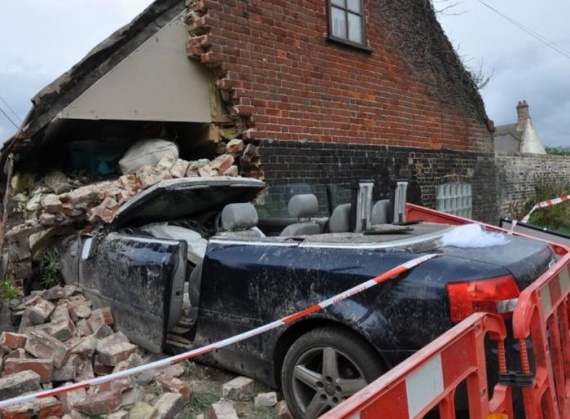 This is an unusual accident took place in London, at 2am convertible Audi driver lost control and crashed at full speed into the house, into the room of 15-year-old guy.
Lucky boy! The door of the wardrobe covered guy and not a bunch of bricks fell on him!
Source:
www.dailymail.co.uk.