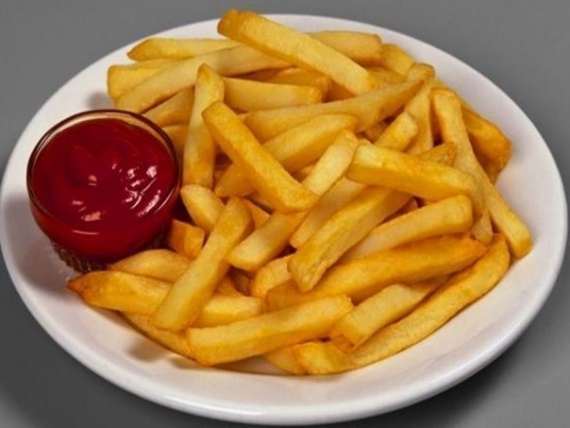 Composition:
5-7 pieces of potato medium size
2 egg whites
paprika
salt to taste-
Preparation:
Many of us like potato "fries", but everyone knows that it is not good for health. This recipe will be a lifesaver for many fans of potatoes "Free", and even more so the potatoes can be safely given to children.
To prepare the potatoes need to wash, peel and cut into cubes 1 cm thick.
Whip the egg whites with salt until soft peaks form.
Put the proteins in the chopped potatoes and mix well to each brusochek was in the protein.
Baking tray lay a baking paper and place the potatoes on it. Sprinkle paprika on top of potatoes.
Put the pan in the oven, preheated to 180 degrees, and bake until golden brown.
Potato "fries" to eat at once hot.