The reserve for beluga whales in the White Sea, you can swim and even touch these amazing white, enormous, and the creation of good-natured.
A diver swims with a beluga two icebergs in the White Sea, Russia. Beluga whales seemed to help him swim grasping hands.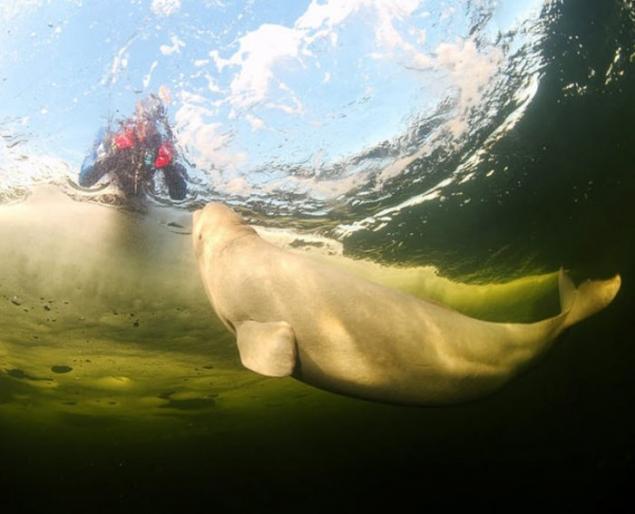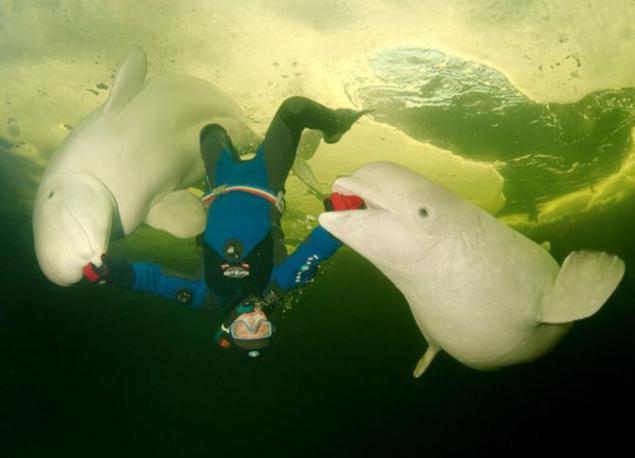 38-year-old photographer Andrew Nekasov from Odessa came to the White Sea in northwestern Russia, which has long been chosen by these amazing mammals white.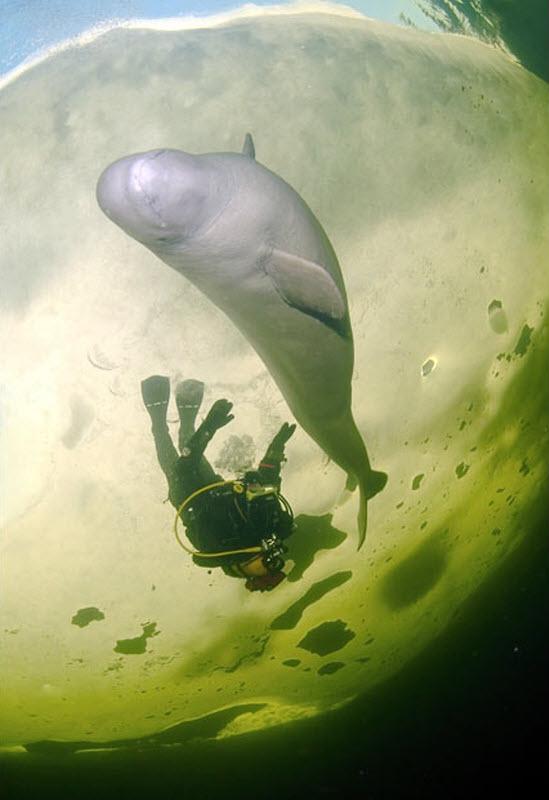 Some beluga some time been in captivity, but soon released them into the wild after treatment.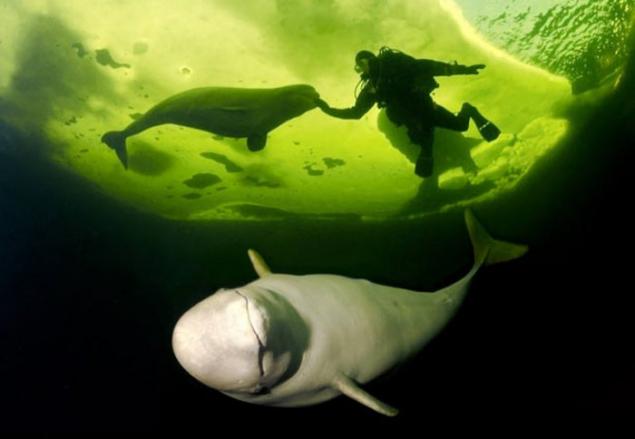 "The White Sea - a real sanctuary for these mammals. These belugas produce many animal and water parks. They breed well, here is full of children ", - says Andrey.