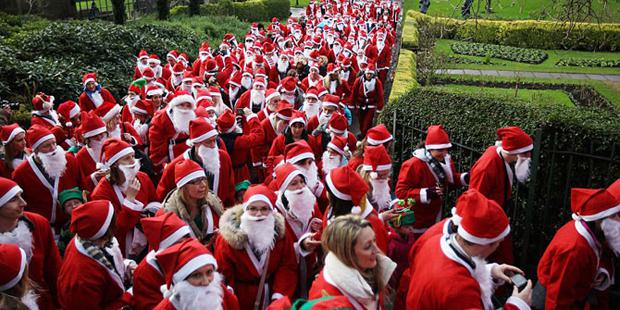 before the Christmas holidays is a few days, and now Santa Clauses and Santa Claus can be found all over the world in the most unexpected places and companies: helicopters, and even ice hole near tigers, white whales and crocodiles. A short report on the New Year's theme. At the same time take a look at what Santa Claus is different from Santa Claus. Race dressed as Santa Claus in Germanii.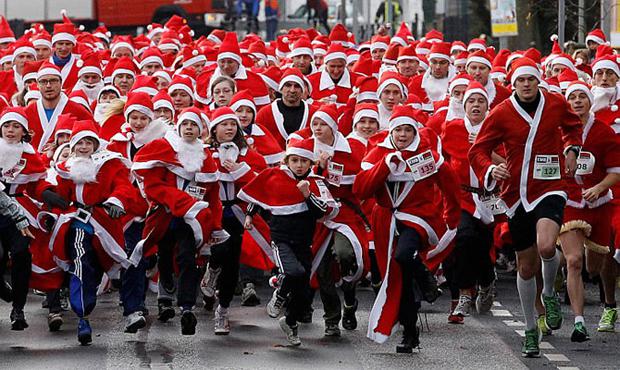 Let's first define who is who. In the West - a Santa Claus - Father Christmas, who gives presents to children on the Catholic Christmas. Catholics, Protestants and Orthodox Christians in many countries celebrate it on December 25. Home to Santa Claus considered Laplandiya.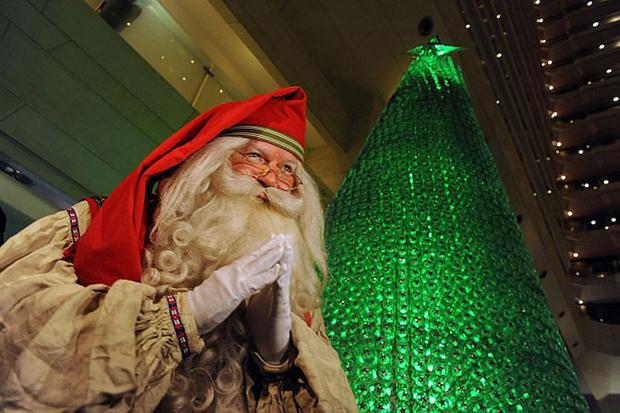 Our answer to Santa Claus - Santa Claus or the main character on a fabulous New Year holidays. He is the embodiment of the East Slavic Christmas donor. Santa Claus is usually dressed in blue or red coat, a long beard, inseparable with his granddaughter Snow Maiden and staff in hand travels in a troika loshadey.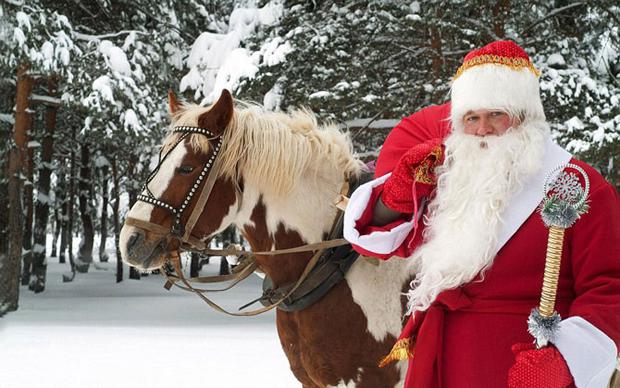 Since 1998, the birthplace of Santa Claus in Russia is the city of Veliky Ustyug, and since 2005 the official birthday of Santa Claus is considered November 18 - the day when the Grand Ustyug usually hit the first hard frost. And this 58-year-old teacher of the Krasnoyarsk Aerospace College, rides on the boats at makeshift Eniseyu.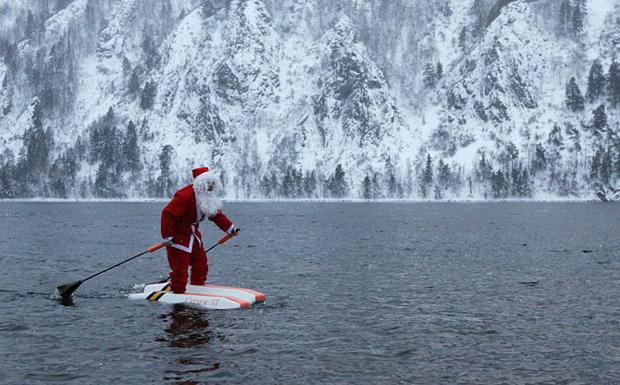 Beluga trying cap of Santa Claus in the aquarium of the city of Yokohama, Yaponiya.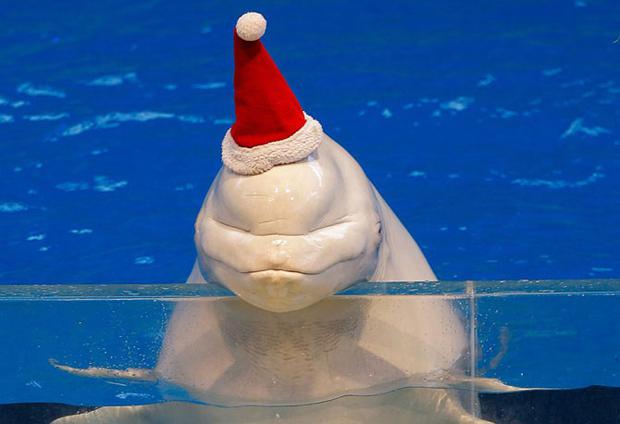 New Year's spectacular appearance of the character in a hospital in Gvatemala.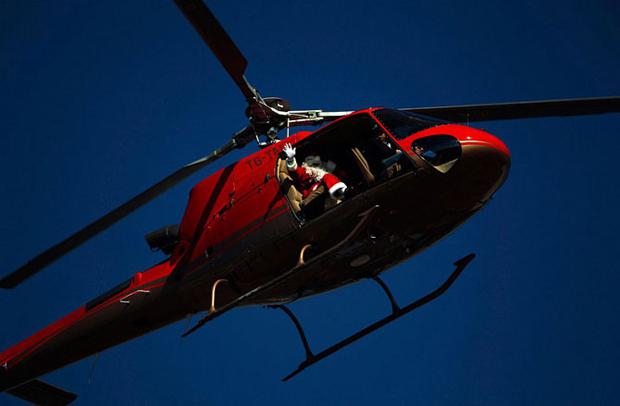 Santa Claus with reindeer and sleigh in his native Laplandii.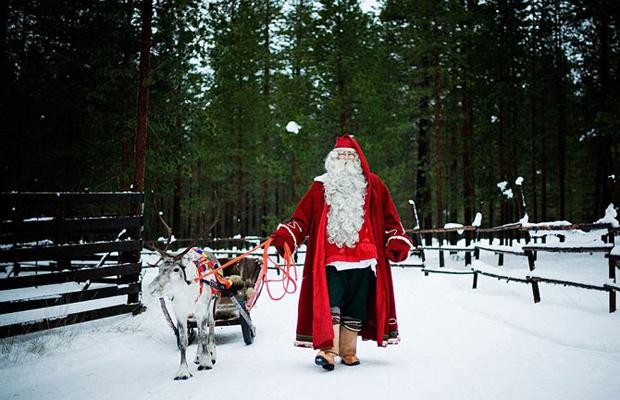 Residence Santa Claus Laplandiya.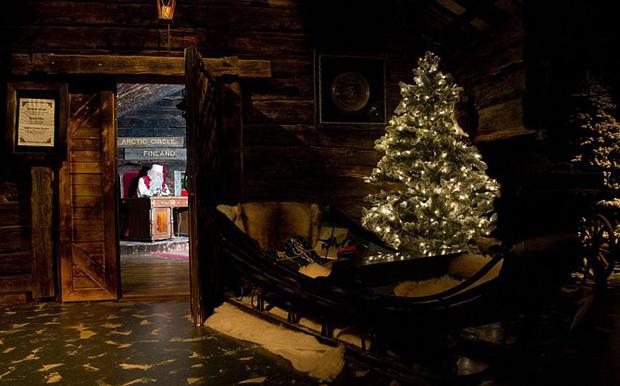 Very charismatic grandfather, Laplandiya.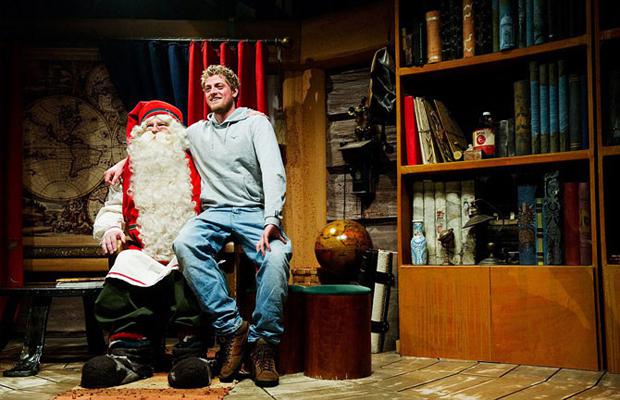 New Year's gift for the Sumatran tiger, zoo Avstralii.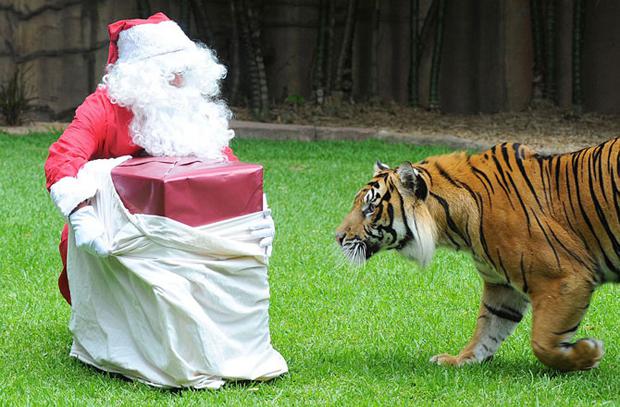 Interesting Photo: Palestinian on the wall of the Old City of Jerusalem - an area covering only 0.9 km in Jerusalem Izrail.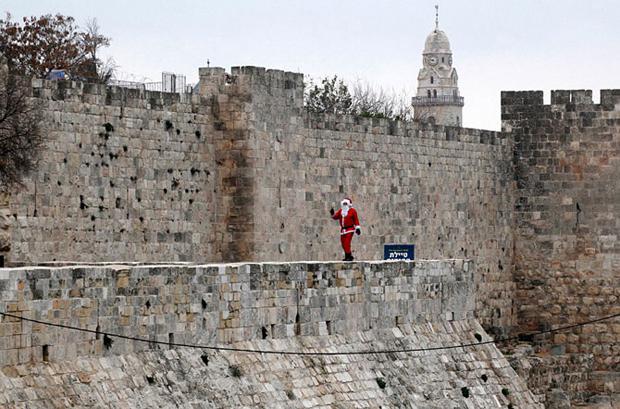 Warm up before a charity marathon in London, Angliya.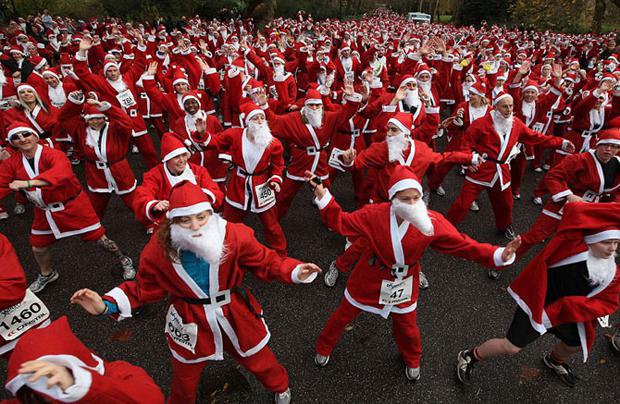 Ski Resort in Newry, US state Men.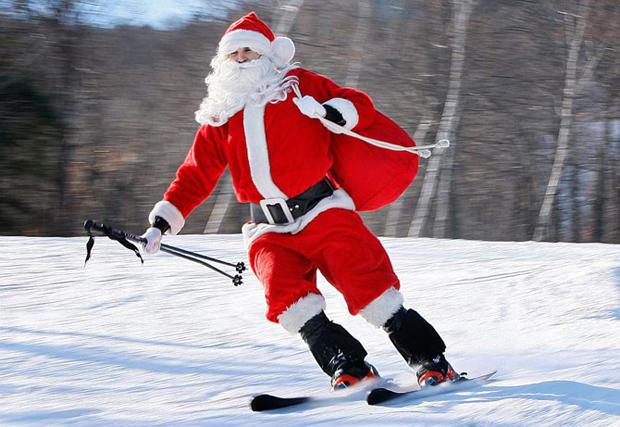 Guatemalan firefighter dressed as Santa Claus distributes toys so that children living in slums under the bridge. Gvatemala.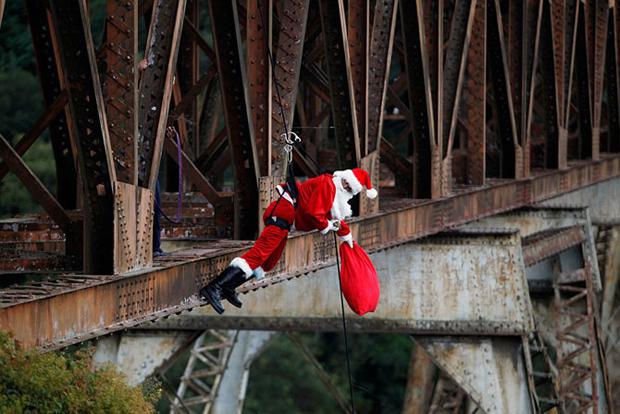 These tough guys on motorcycles Harley Davidson also love Christmas and New Year, the US state Illinoys.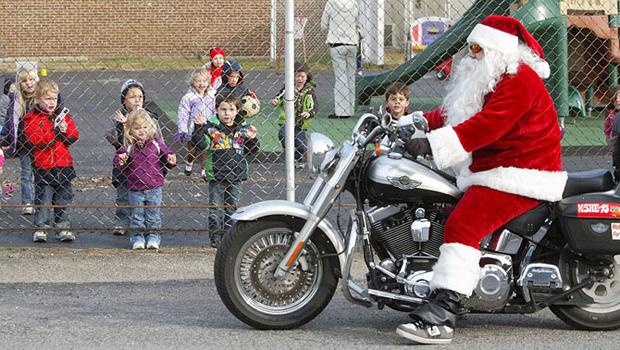 Trying to put a Guinness record in the Indian city of Chennai: 1 500 pupils aged three to five years, dressed as Santa Clauses, made just such zvezdu.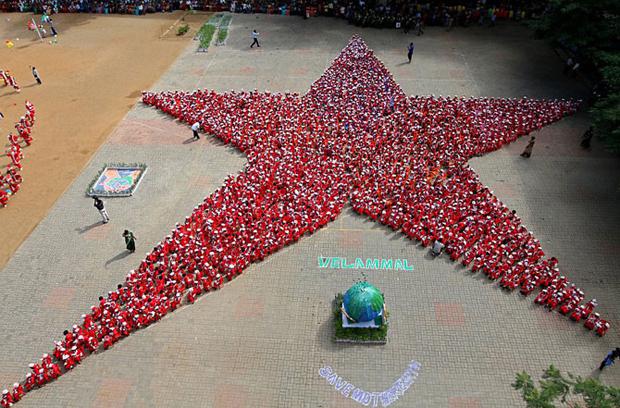 In those days, lead to loading tree on the boat better dressed as Santa Claus, Hamburg, Germaniya.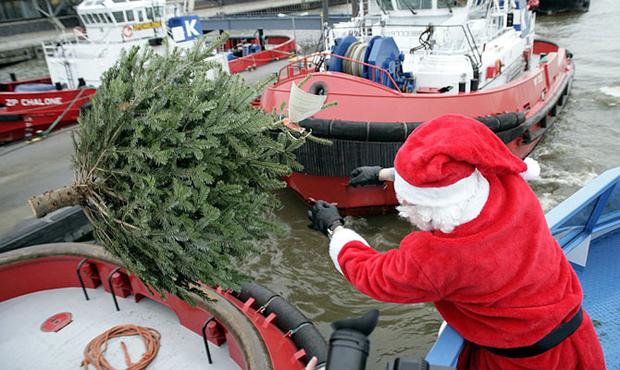 Another annual race of Santa Claus. At this time in the Scottish city Edinburg.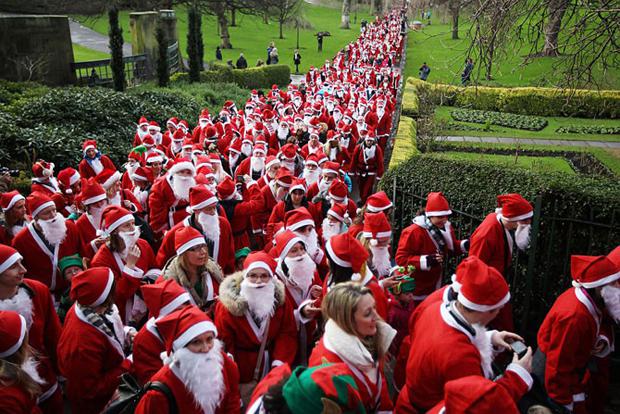 Here is the part of the classic entry into the building through a pipe, England.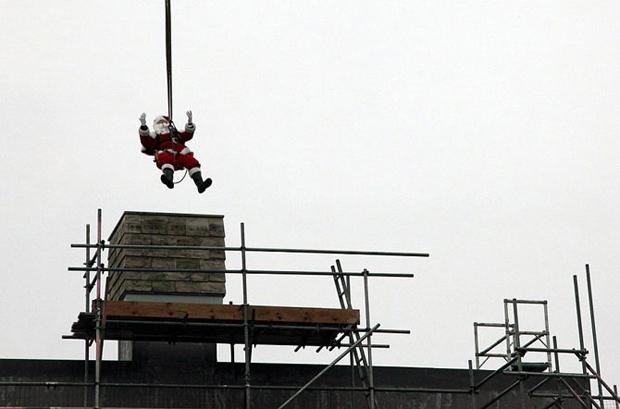 Christmas presents modern dinosaurs crocodile farm in Manila, Philippines.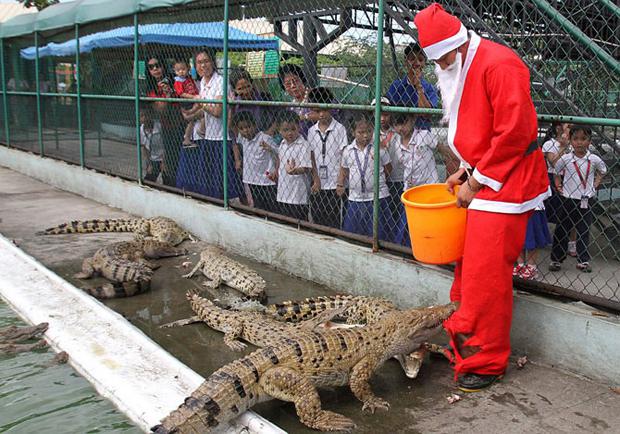 Pre swimming in the hole, Liaoning Province, Kitay.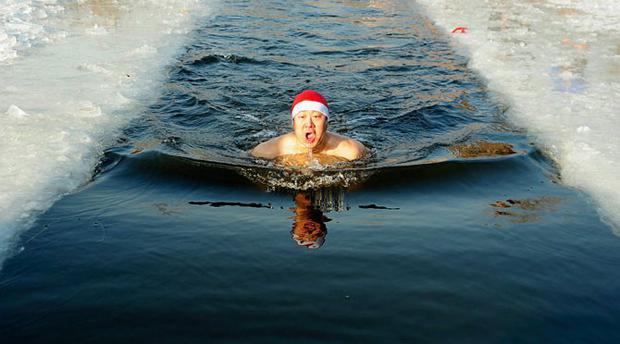 Santa Claus and white whale in the aquarium San Diego Kaliforniya.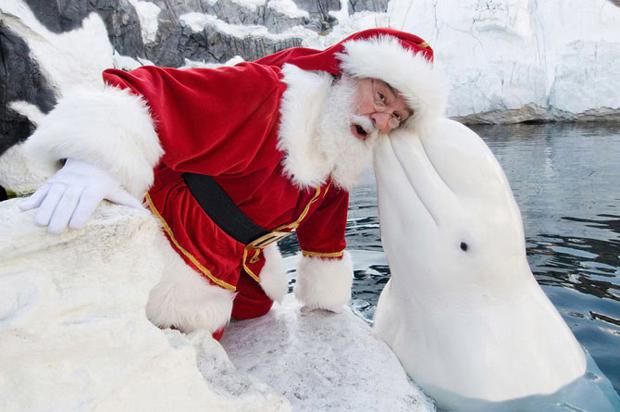 Source:
www.fresher.ru/2011/12/26/prednovogodnee-nashestvie-dedov-morozov/