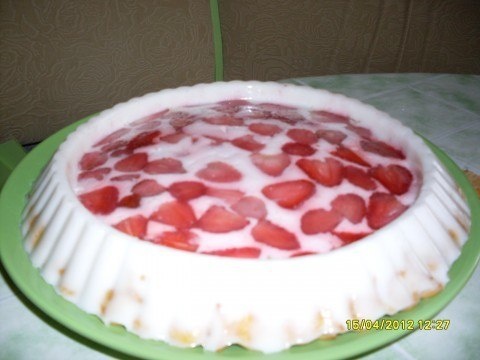 Composition:
1pachka -400g cream.
2/3 cup sugar
Cookies "Fish" - 300g.
Gelatin 25g.
Berries as will fit on the bottom of the form  
Preparation:
Gelatin in a glass of boiled cold water. Writing to swell, then heated until complete dissolution (not boil!) In shape. Cream mix with sugar added to dissolve gelatin. Bottom of the form to put the berries, pour sour cream on top of cookie mixture.
Close foil and send in the refrigerator for 3 hours.