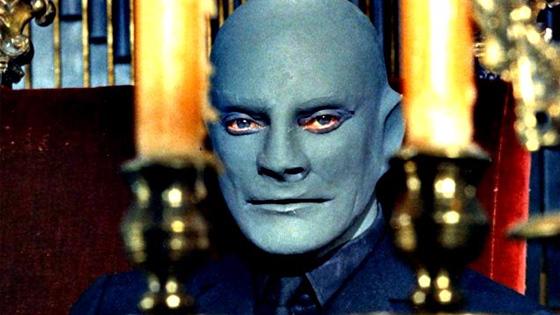 The present generations, jaded film and television a wide variety of genres is unlikely to succeed to explain the delight and awe with which kids sixties - early seventies went to "Fantomas". Yes there kids. Adults with bated breath watching the ups and downs on the screen. It was something. Thriller, action, horror, detective - all in one bottle. For Soviet cinema this did not make.
This year marks the sinister character centenary. However, the "Fantomas" directed by Louis Feuillade with Rene Navarro starring had very little to do with comedy "Fantômas" mid-sixties.
And become a favorite for many film appeared in the Soviet hire largely by chance - in exchange for posing Alexander Zarkhi "Anna Karenina." A curious fact - in the posters did not mean that "Fantomas", directed by André Hunebelle - a comedy (and if more precise, a parody of "bondianu"). Very, very many Soviet viewers took happening on the screen in all seriousness. Naive time.
In eternity criminogenic Rostov even had the same name band of brothers Tolstopyatov. They are currently at the head off black stockings pulled up during the robbery.
Well, call and sepulchral voice to notify the subscriber that a few minutes of his visit Fantomas - one of the favorite pastimes of teens at the time. Forty-six million viewers have watched this trilogy about something so they say.
By the way, another component of success - the amazing dubbing. In particular, De Funes dubbed Vladimir Kenigson. Hearing himself in his voice acting, the great French master said: "Do not even think that I - a good actor!" This comment, of course, a fair share of subtle irony winner of "Cesar", but did not mention the work Kenigson simply impossible. < br /> Following the "Fantômas" equally successful 'Fantomas huffed "and" Fantômas contre Scotland Yard. " Further adventures planned to shoot in Moscow, but first came a hitch with the means and the project turned.
Even in our time on the same financial reason stopped work on the project in which the main role surrendered Vincent Cassel "Enemy of the State №1». A pity. I would like to look at Vincent in the role. I think he would be great to happen.