The author writes: "I do not want to chew Olivier for New Year's greetings to the President on TV, went to the Square to watch the fireworks and laser show 3D-10 mln. According to the experience of previous holidays, I was quite prepared to see that instead of a beautiful New Year's fireworks Kiev residents will receive a mean-army salute was pleasantly surprised - to create such a shame, it is necessary to have a talent. »
This year, the design of Downtown, grand New Year's fireworks and 3D-show has been allocated a record amount - 10 mln. Pretty astronomical sum, given that last year on the preparation of all holidays were allocated only 1.7 mln.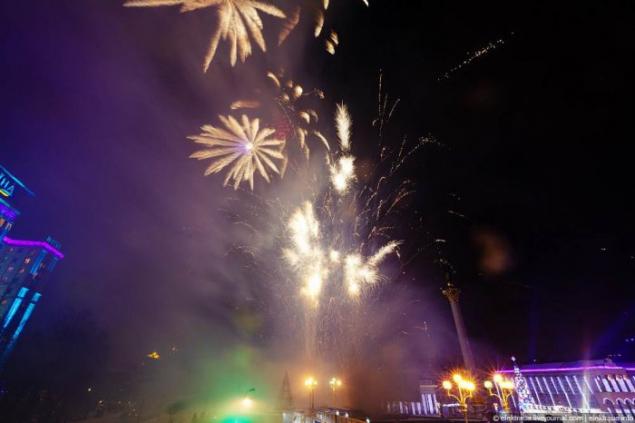 As expected, there were no fireworks, fireworks was rather poor. Palil at random, haphazardly, not yet having air to form the figure was washed off by the wind. Fireworks was to last a record 10 minutes, lasted 4 minutes, no fireworks and fireworks, not beautiful, but poor. Amazing magical coincidence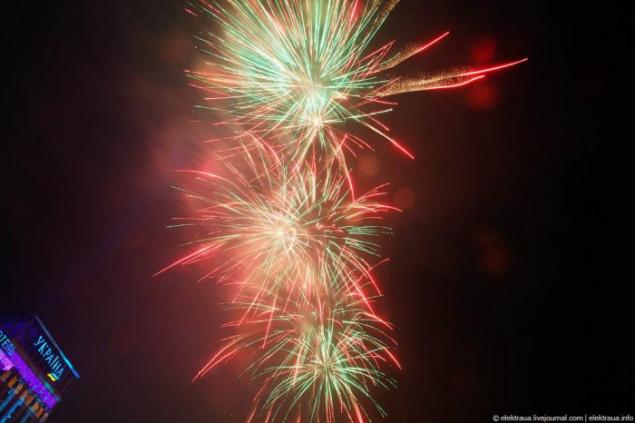 But do not spoil the Christmas mood, because in front of 3D-laser show!