Fifty - a full and unconditional anniversary. Last week he celebrated magazine series "Avtolegendy the USSR." As often happens - a gift turned out to be worthless: VAZ-2106 brought little joy to collectors. But anniversaries - traditional occasion to sum up and remember the past. The grass was greener, the sun was shining brightly, the girl smiled often and it was almost two years ago - the first Russian magazine series was launched in February 2009. Of the fifty-eight issues - a large-scale copy of the VAZ, 15 - GAS 3 - ZAZ, 7 - ZIL (ZIS), 9 - AZLK (MZMA), 2 - RAF, 3 - SMZ, 2 - a UAZ and one LuAZ. Wipe dust from the two years, and look at the first ten models released from February to June 2009.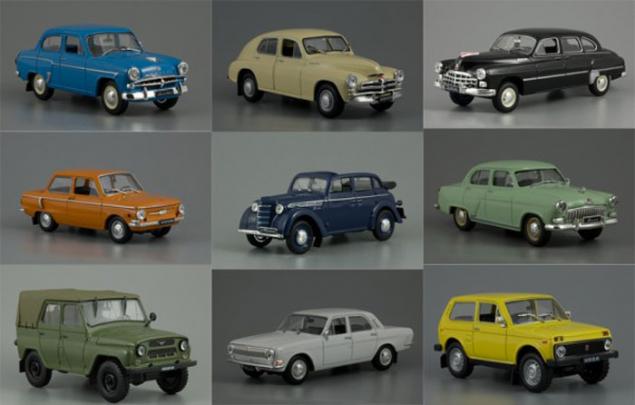 Moskvich-407
The first issue of the magazine series "Avtolegendy USSR" was the progenitor of the family car models MZMA: will be released later Moskvich-407, 403, 410, 423N. Model of the Moskvich to access the journal series was unique among regular models of ICT and caused great interest of collectors, giving a powerful impetus to the entire series of "Avtolegendy the USSR."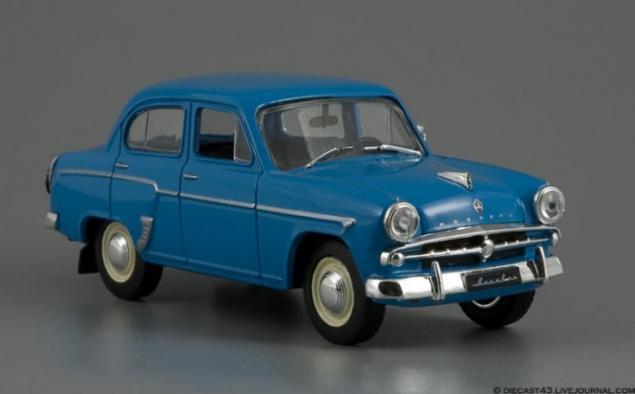 GAZ-M20V "Victory"
"Victory" magazine in the series - it is an opportunity to purchase a large number of collectors only slightly simplified model ICT is several times cheaper. In the future, the manufacturer will try to separate the regular model and magazine series for at least the color, if not for modifications.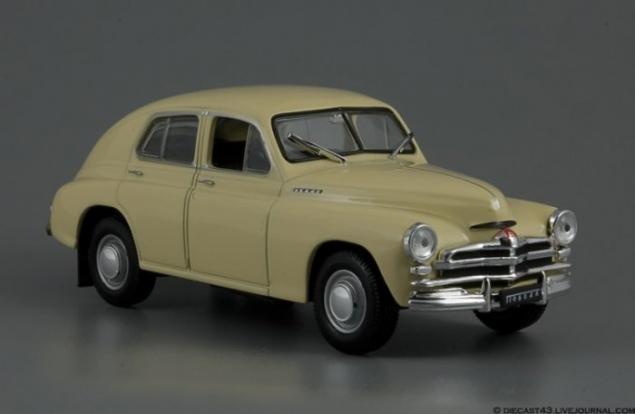 GAZ-12 (ZIM)
Not a bad model, the new product that has no analogues in the regular series of ICT at the time. The ZIM manifested all the major disadvantages of magazine models on many issues forward, chief among them - overscale wide-tire and wheel the wrong size, lubricants impression even from the good model.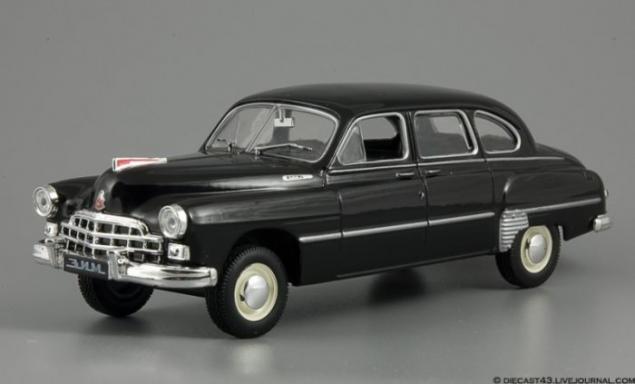 ZAZ-968A "Zaporozhets"
Zaporozhets completed the "pilot" run magazine series in Tver in the summer of 2008, on it the story "Avtolegend USSR" took a break until February 2009. A good model with terrible wheels.