In the Scottish town of Aviemore runs dog sled race, which brings together more than 1000 dogs and 200 mushers. Dog waiting to be setting in harness.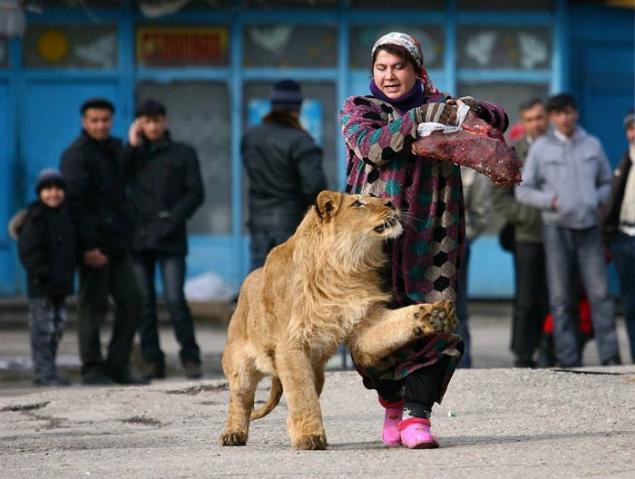 Robin during a snowstorm in Muncie, Indiana.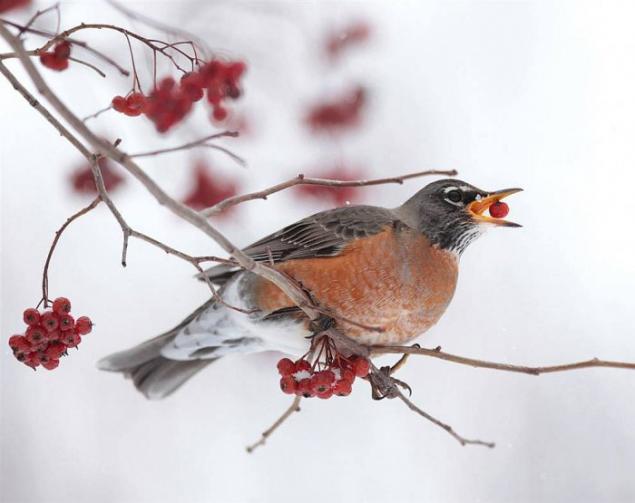 Indian elephant with his mother in the zoo of the city of Chester, England.
African penguins rush to the sea after the Gulf of Betty, near Cape Town, South Africa. A group of 63 African penguins were released back into the sea after they have passed a rehabilitation course in the Southern African Foundation for the Conservation of Coastal Birds.