The concept and design of the campus were designed by British architect David Adjaye and reflect, in his opinion, the idea of ​​the Russian artist Kazimir Malevich. Now almost completed construction of the main building of the business school, it includes several buildings, combined in a single unit.
Four story building in the shape of a disk (disk-plaza). In it are all the facilities necessary for the organization of educational process: lecture halls, auditoriums, dean's office, congress hall with 650 seats, as well as a food court and a library.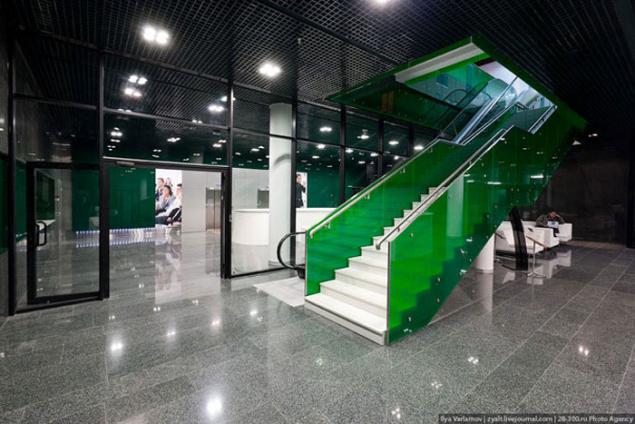 On the ground floor of the building provides parking zone. On the roof there are four buildings: a hostel for students, hotel, sports complex and an office building. Not many people know that it's not just the Skolkovo business school and the future innovation center, but also a rare example of good modern architecture. Today I'll show the interiors of the main body "Disc".
So, from the parking lot, there are several inputs, each with its own color.