In this ranking, we offer you to get acquainted with the ten most interesting police cars.
10th place - Alfa Romeo 159 Polizia
In 2006, Italian police want to change your Fiat Marea on something newer. The choice fell on a stylish middle-class sedan - Alfa Romeo 159. After completion the car received an armored body, light and sound signals, and, of course, a special coloring.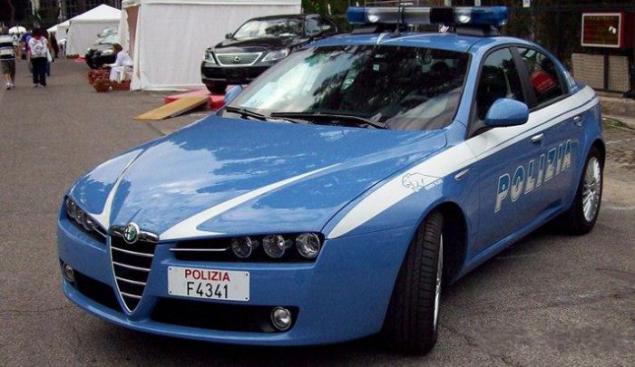 Under the hood of the police "Alpha" - petrol "Six" power of 260 hp. from. Car accelerates to 240 km / h and dials the first hundred in less than 8 seconds. Car Alfa Romeo 159 Polizia Italian police served from 2006 to 2008. It is interesting that at the moment in Italy the police work MiTo.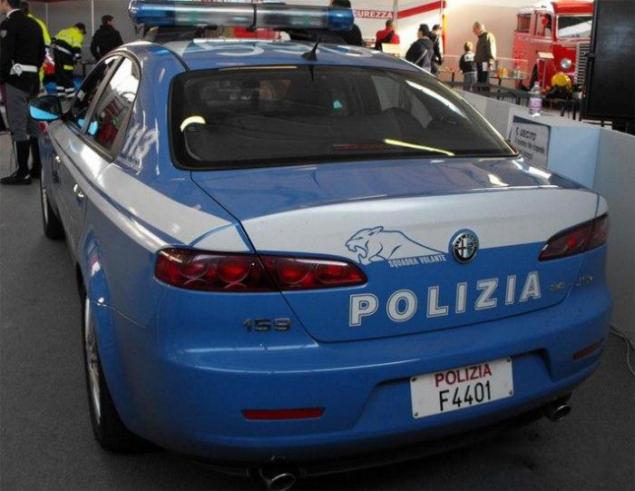 9th place - Ford Police Interceptor
Create the perfect vehicle interceptor - posed such a problem in front of the creators of Ford Police Interceptor, which was first put on the "form" of the police in the past year. The car show in Las Vegas, as a concept, but a few weeks later the first batch arrived at the service of the cops.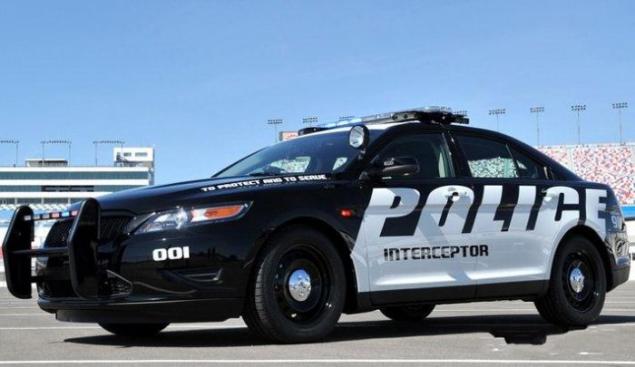 Under the hood of the police Ford - 3, 5-liter EcoBoost capacity of 365 liters. from. Drive from Interceptor all-wheel drive. Designer car, Melvin Betancourt, inspired by military aircraft, used by the US Air Force in 1950-1960-ies, - SR-71 Blackbird. Inside Ford Police Interceptor every detail recalls that this is not a simple car. The central tunnel is built powerful radio station, and in the glove compartment has a compartment for guns and ammunition to them.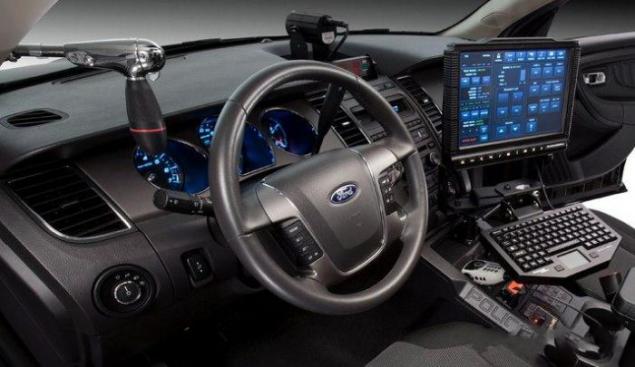 8th place - Jaguar XF Police
In 2008, the police replaced the Jaguar X-Type sedan in the United Kingdom came XF. The car has received diesel 3-liter (270 hp..). According to the manufacturer, the machine consumes about 7, 5 liters per 100 kilometers. Acceleration from 0 to 100 km / h at the police Jaguar XF takes less than 6 seconds.