The sand sculptors from around the world gathered in Weymouth, Dorset, England, to present their stunning work at the competition Sendvorld ("The World of sand"). The theme of the contest was chosen sea.
Ten of the most skilled sculptors meticulously hone every detail of his creations from the sand and water, to present their work at the exhibition. Figure will be retained and will wait for summer to tourists who flooding back here in the holiday season, were able to admire them.
Leonardo Ugolini puts the finishing touches on a sand sculpture. This is the first exhibition in the world sandy shapes a world scale.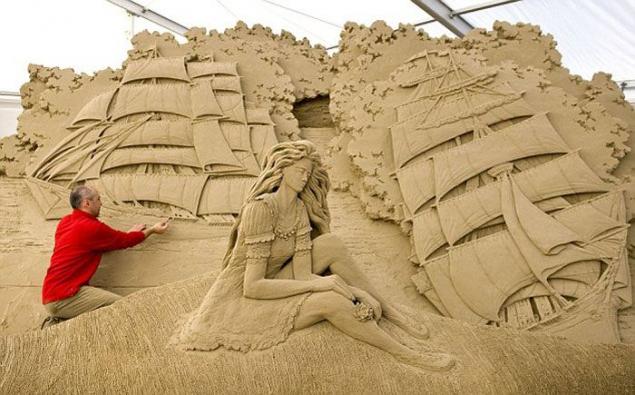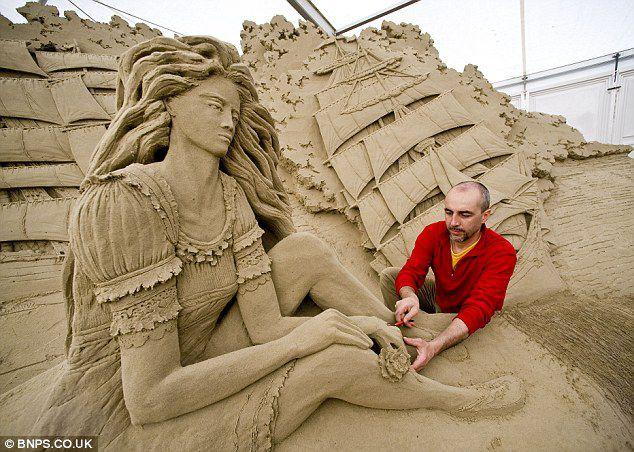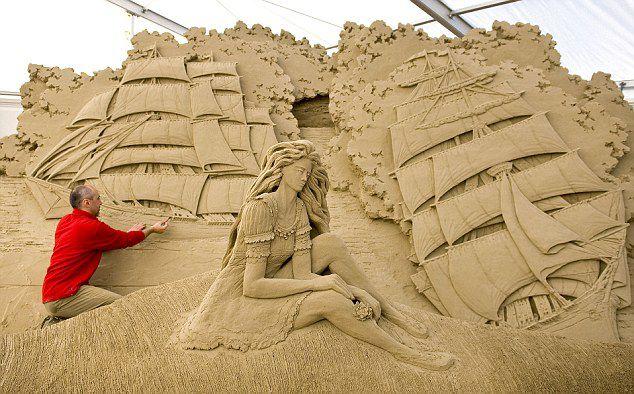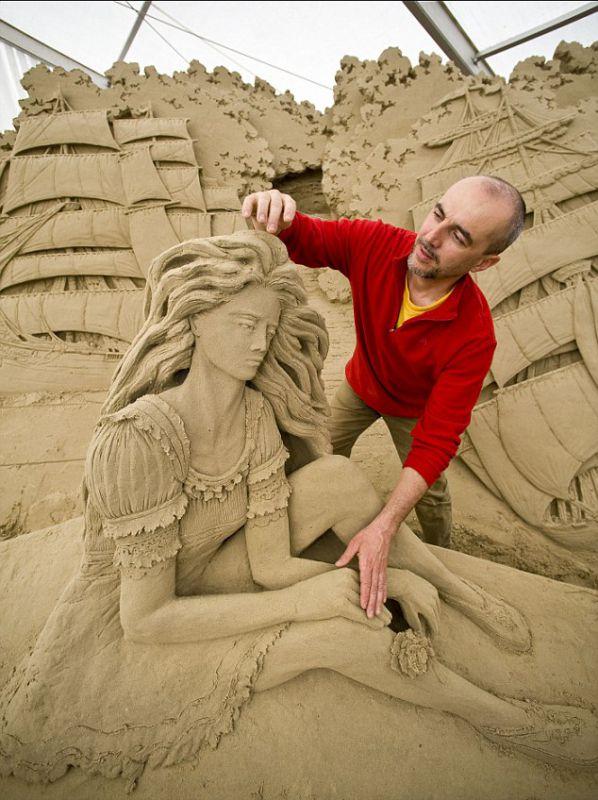 Other work belongs hands Michela Chiappini, who chose the theme Yurkskogo coast. You will see a dinosaur, which gradually turns into a fossil. The exhibition will be open for six months, and in the end, based on the sympathies of visitors will be selected the best job.
Michela Chiappini cuts sand dinosaur, choosing a theme Yurkskogo coast.
More than 1,500 tons of sand was specially delivered in a huge tent, located near the famous beach Yurkskoe among the British coast, to the artists were able to start their work.
Here you can see two huge ship, race plowing sand waves, mermaid, all kinds of marine life and even the Vikings, prowling the seas in search of profit.
The exhibition will be officially opened this weekend, but the first visitors will be able to see it starting from April 22. It will last until the end of October.