Three brothers from new Brighton has reached untold heights in the creation of snow figures. Trevor, Austin and Connor Bartz spent 95 hours making this 3-foot-tall snow shark in their yard!
The brothers say that 3 years ago they have built a puffer fish and that the creation of snow sculptures is their annual tradition.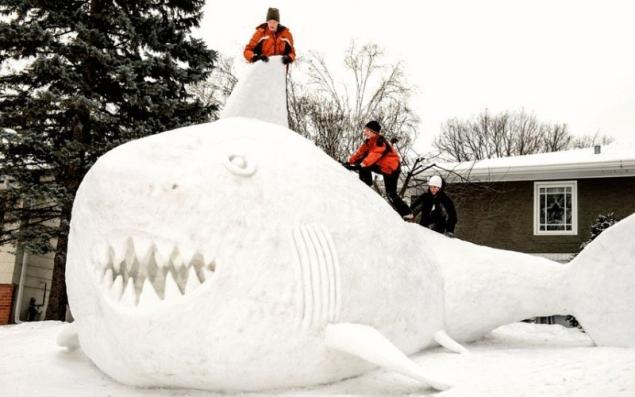 For those who are not alien to the language of gestures, the gesture, which is made of snow, it means "I love you". But for others it can seem quite offensive.        
See also: the Incredible icy wonders of nature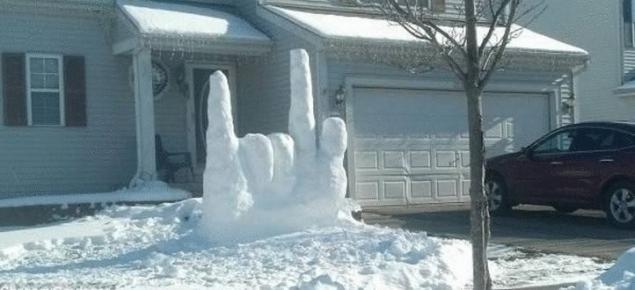 User Reddit under the nickname ChanceyGardener posted a photo of this snow sculptures on the website of the social network and wrote: "a Few days ago, I saw my deaf neighbor is building what I thought would be a snowman. Yesterday he finished his creation"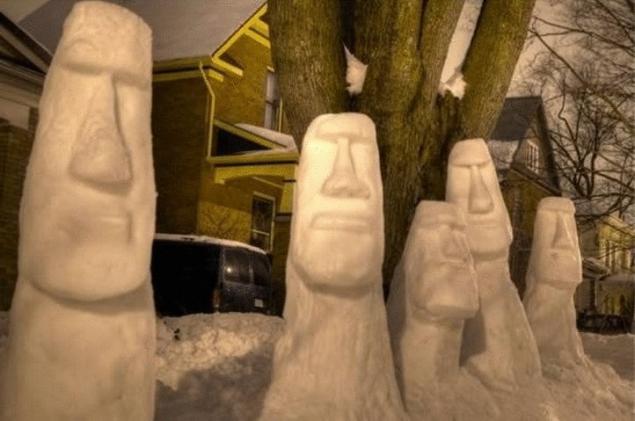 Last weekend, the Jerusalem municipality held a competition for snow sculptures, inviting people to put their best work on their page on Facebook. Sculptures on photos posted were fantastic and stunning.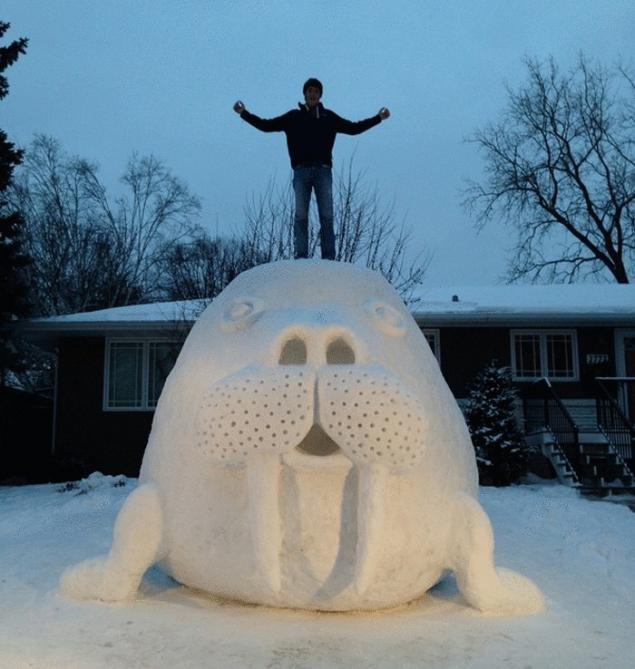 Source: /users/1005