On the slopes of the Olympic resort "Rosa Khutor" in full swing working on growing drifts
as tall as a five-story building. So, everyone was waiting when the snow melted, and here it has and store. Mind can not understand Russia.
Further, the blog "Olympstroy", describes how these drifts giants survive the spring, summer and autumn.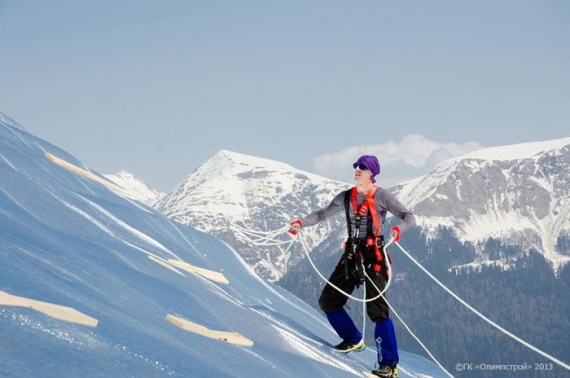 Tons of snow produced by a snow guns, compacted, moisturize, mixed with natural snow and stored at special sites.
At the foot of the mountains warm. During the day the thermometer rises to 25 degrees. Someone has already sent to the beach for spring, golden tan: after sunbathing takes sea.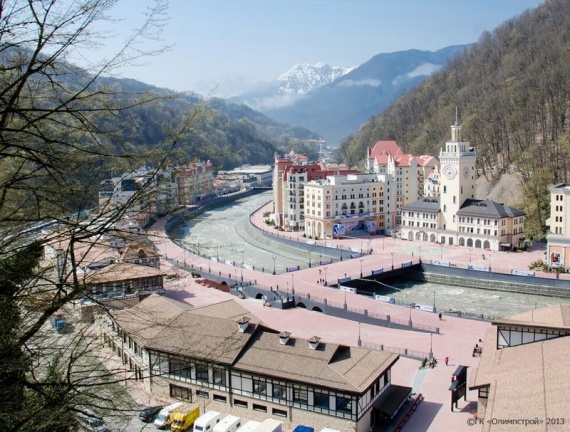 The higher the mountain, the warm clothes and shoes. At around 2,000 meters above sea level, is hosting a winter. Aibga ridge shrouded in white veil of snow.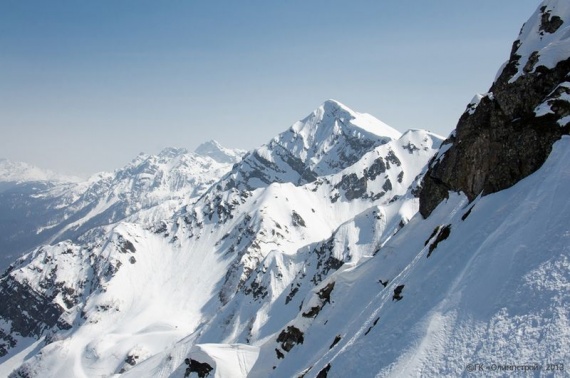 Snow-covered mountain slopes plow tractors - snowmobiles. 24 cars, one after another, all day shoveling snow into piles giants. The white mountains rising close to the Olympic slopes for skiers, snowboarders and freestylers.