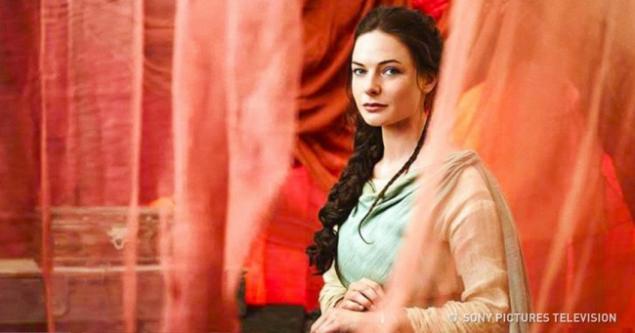 After a long day so want to relax at the computer screen and plunge into a fascinating world. But where to find time for this fun, if a series designed to months safe?
The website
selected for you 12 short and exciting series. Stocking up on popcorn in advance, because you will simply not come off.
Wuthering heights Wuthering Heights, 2009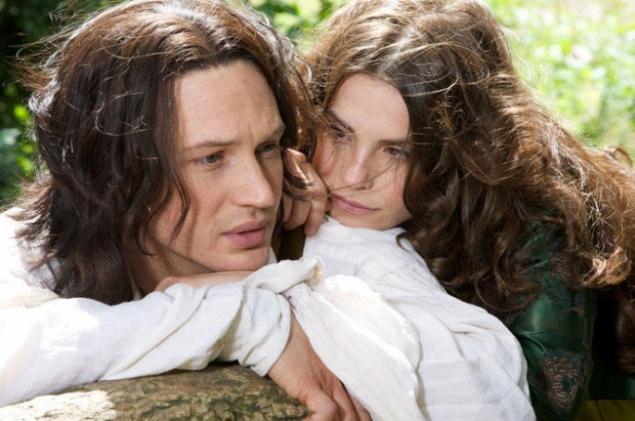 Starring:
Tom hardy, Charlotte Riley
The Gothic drama, which tells the story of family clans Earnshaw and Linton, and also about the difficult fate and the fatal curse of two lovers — Heathcliff and Cathy. Just during the filming of this film adaptation of the famous novel by Emily Bronte broke out the romance between the leading actors — Tom hardy and Charlotte Riley. Now the couple lives in marriage and raising a child.
Rating: "Kinopoisk", And 7.7; IMDb Is 7.7
The red tent The Red Tent, 2014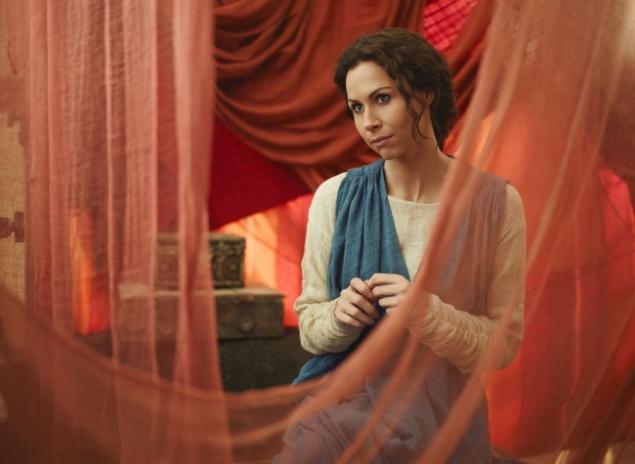 Starring:
Minnie Driver, Morena, Baccarin, Rebecca Ferguson
This complicated story tells us of Dina, Jacob's daughter, is notorious that was the reason for the ugly massacre perpetrated by her brothers. This is a look at the events of a woman who lived in a time when history was happening in the collective mind and the fairer sex could be only under the veil of the red tent. There they shared their knowledge, wisdom, and mysteries that are impossible to understand men.
Rating: "Kinopoisk" — 7,1; IMDb — 7,4
Enchanted Kingdom Tin Man, 2007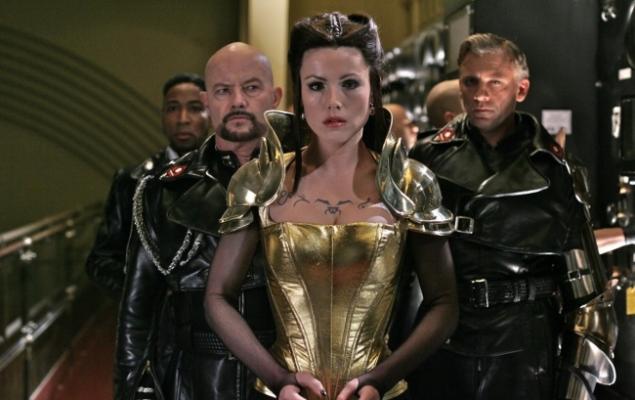 Starring:
Zooey Deschanel, Alan cumming
The DJ always feel at ease in our world. One day she began to dream fantastic dreams, and soon her family was attacked by strange people. To save the DJ, the parents left the girl in a tornado that took her to the magic Kingdom. Amazing magical atmosphere in this reading of the famous fairy tale is provided to you.
Rating: "Kinopoisk" — 7,04; IMDb — 7,20
News service The Newsroom, 2012-2014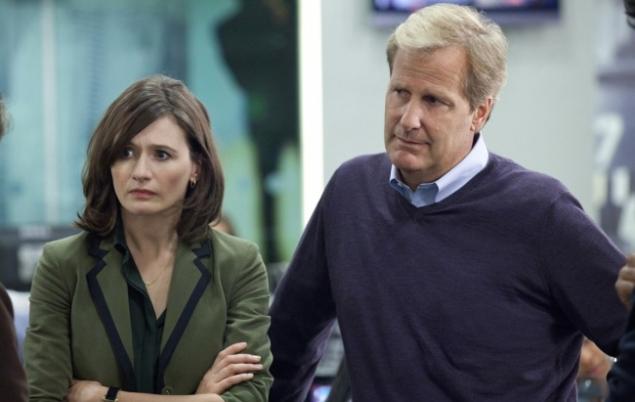 Starring:
Jeff Daniels, Emily Mortimer
In the newsroom, a cable channel completely changed the policy. A new producer decided to make a "honest news" and to tell only what is important, not podsushivaya pill. At first, everything goes perfectly, until they are bombarded by a barrage of criticism and discontent. The Department would like to close. But the staff did not give up and fight with the stupid audience and the greedy producers. This series is like a breath of fresh air. A huge plus — great dialogues.
Rating: "The Kinopoisk" Is 7.9; IMDb — 8,6
Escape artist The Escape Artist 2013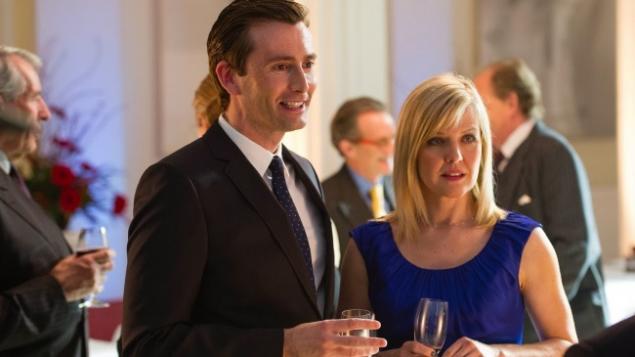 Starring:
David Tennant, Toby Kebbell
Will Burton is a talented lawyer with not only high intelligence and incredible charm. Will specializiruetsya on felony criminal cases and never lost. But once he acquits suspect in the grisly murder, and it leads to frightening consequences. Thoughtful, exciting plot and great acting.
Rating: "Kinopoisk", And 7.7; IMDb Is 7.7
Scream Queen Scream Queens, 2015—...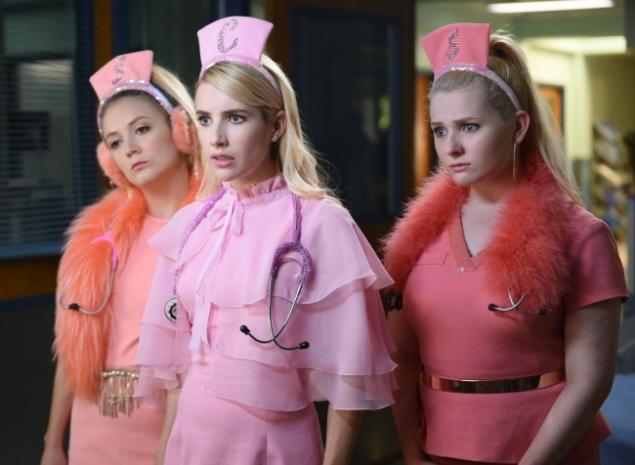 Starring:
Emma Roberts, Lea Michele, Abigail Breslin, Jamie Lee Curtis
Small University town shocking series of murders. At first it seems that the choice of victims completely random, but soon only the blind do not notice: the members of the two student communities are in great danger. Parody series, generously laced with dark humor. All fans of the cult film of the 90s "Scream" must watch.
Rating: "Kinopoisk" — 6,8; IMDb — 7,2
Going Postal Going Postal, 2010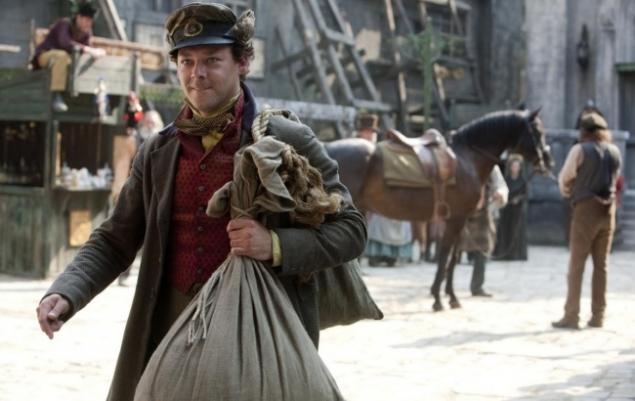 Starring:
Steve Pemberton, Tamsin Greg, Madhav Sharma
Moist van Lipwig not just a crook, he knows his business. But even he can't avoid punishment. He is faced with a choice: to be hanged or to join the ranks of the postal Service of Ankh-Morpork and to make sure that letters and parcels have always found their addressees. With a heavy heart, he chooses the latter option. This mini-series is based on a novel by Terry Pratchett.
Rating: "Kinopoisk", And 7.7; IMDb — 7,8
Casual vacancy The Casual Vacancy, 2015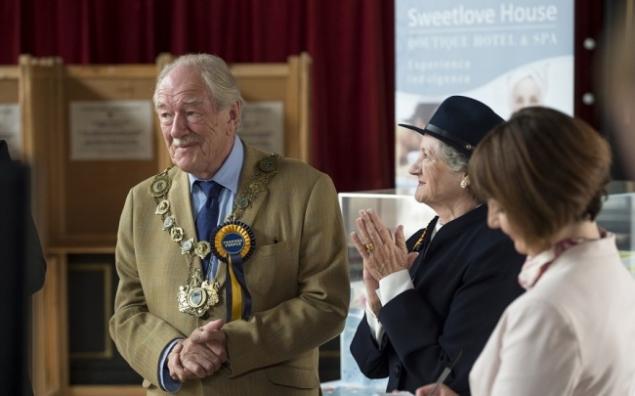 Starring:
Rory Kinnear, Emily Bevan, Michael Gambon
In a small English town dies a member of the local Council, followed by a race for a tidbit of power. In parallel to the surface of the dirty secrets come out, old conflicts, lies, and other ugly things that were carefully hidden behind the beautiful facades and quiet streets. The series is an adaptation of the work of JK Rowling.
Rating: "Kinopoisk" — 6,5; IMDb — 6,6
I zombie iZombie, 2015—...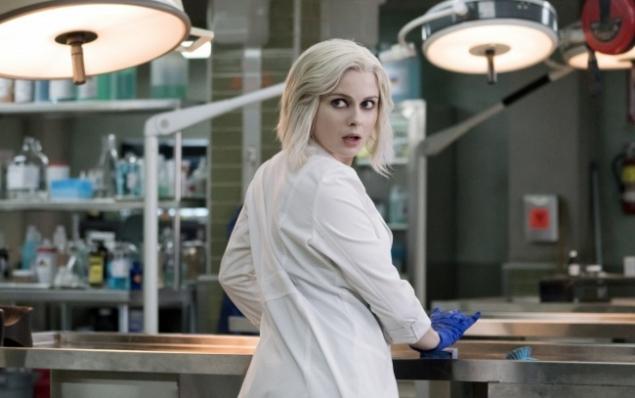 Starring:
rose McIver, Malcolm Goodwin
For Olivia, a medical student, later a party was a turning point in life. Olivia turns into a zombie and gets a job in the office of the coroner, to always have access to the human brain. But with each eaten brain she gets more and memories of the deceased. Now with the help of a physician, who learned her secret, and detective Olivia solves her murder.
Rating: "Kinopoisk" — 7,5; IMDb — 8,0
Space Is The Expanse, 2015— ...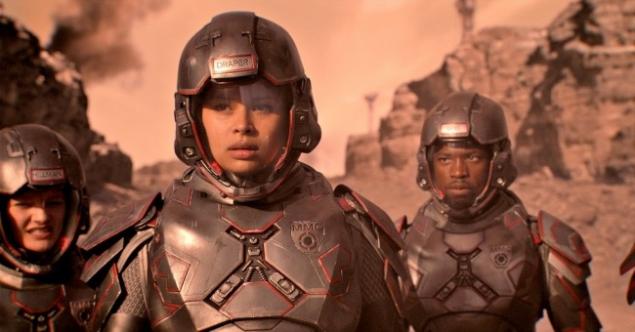 Starring:
Thomas Jane, Steven Straight, CAS Anvar, Dominique Tipper
The XXIII century. A detective, used every thing to bring to an end, is on Board the starship captain who had agreed to help him in the investigation about the disappearance of a young girl. Intrigue and the greatest conspiracy in the history of mankind is guaranteed.
Rating: "Kinopoisk" — 7,6; IMDb — 8,2
Five The Five, 2016—...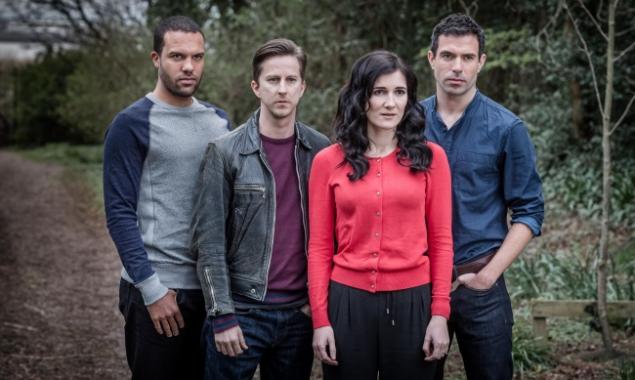 The main cast:
Tom Cullen, Hannah Arterton, O. T., Fagbenle
When a Stamp Prue, Danny and Slade was only 12, they went for a walk. Behind them followed a pesky younger brother Mark Jesse. The kids got mad at him and sent him home. Jesse ran, but did not return home. 20 years later, Danny became a detective, learns that the murder was DNA Jesse.
Rating: "Kinopoisk" — 7,3; IMDb — 7,5
Harper's island Harper's Island, 2009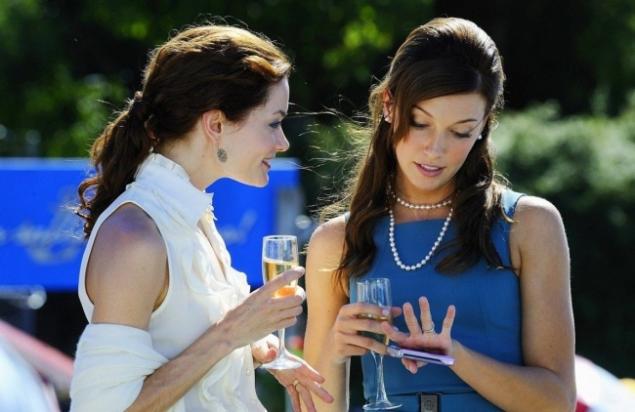 Starring:
Elaine Cassidy, Christopher Mountains, Katie Cassidy
A group of friends and relatives depart to the beautiful island to celebrate the wedding. It is noteworthy that the island is cut off from the world and seven years ago, it was raging maniac. And as you know, history loves repetition. Sometimes Thriller, sometimes a detective, and a violent horror, not devoid of funny moments. A big advantage of the series — the intrigue of "who is the murderer" held to the end.
Rating: "Kinopoisk" — 7,5; IMDb — 7,5
Photo on preview Sony Pictures Television
Materials kinopoisk.ru
See also
14 coolest short series that you could accidentally miss
15 cool series that you can watch in a week
via www.adme.ru/tvorchestvo-kino/15-krutyh-serialov-kotorye-mozhno-posmotret-za-nedelyu-1326415/