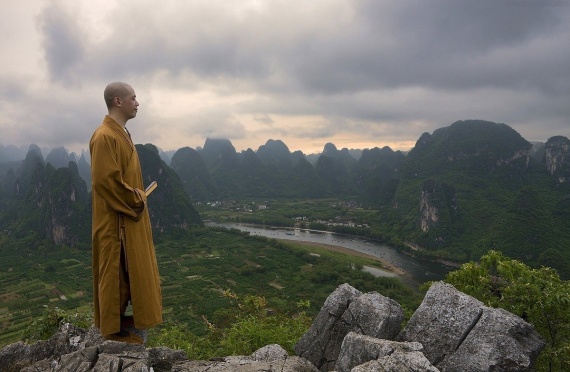 There is a 26 qualities that are worth a build, they are described in detail in Torsunov lectures, their explanations can also be found in text form on the Internet.
This 26 qualities of a holy person:
 - Simplicity
 - Gentleness (kindness)
 - Self-  
 - Nonviolence
 - Forgiveness
 - Humility
 - Serenity (tranquility)
 - Compassion for all
 - Fearlessness
 - Charity
 - Truthfulness
 - Lack of anger
 - Denial
 - Asceticism
 - Performance of austerities
 - Lack of desire to find fault in others
 - Purity of consciousness
 - Selflessness, lack of greed
 - Absence of envy
 - Determination
 - Determination
 - Resistance
 - Clean
 - The study of the scriptures
 - The development of spiritual knowledge
 - Performing sacrifice
 - Modesty
 - Lack of desire for honors
You can start with a few of the qualities that we understood and accepted at this stage of spiritual growth.
How to develop good quality?
The secret is simple: you have to communicate with those who possess these qualities. What person povedeshsya, those qualities of character and rack. This happens automatically, by itself, without any special effort, and even without our desires.
Communicating with a good man, we "charges" (or are infected) kindness, and then some time radiate kindness towards others, which, of course, does not go unnoticed, because there is a law "that radiate is what you get" .Nuzhno try to notice the good in people quality mark them for yourself mentally, focus on them instead of focusing on the bad quality.
We get into our lives more than on what are focused. Parents know that if a child is constantly berate his bad qualities of character, they are amplified.
Conversely, if the praise for good quality and encouraged them (within reason), they appear more and more. And children are happy, and parents - everyone wins.
Communicating with people can express their admiration of their good qualities, thus adopting them - and these qualities will develop in us samih.Obsuzhdaya people, it is better to discuss them good quality, good deeds, and not what we are used to discuss.
So let's remember the secret, "fueling his attention is what you get" .Postepenno developing good qualities of character, we become happier because bring into your life more positive, which "pushes" the negative.