For mere mortals, the clock just a device through which you can get to know the exact time.
But against the rulers and the powerful of this world - this statement is untrue.
Watch the powerful - a stylish accessory that emphasizes their caste Chosen. Perhaps some officials revel in power, looking at the face of the clock, the cost of which often exceeds the amount that a mere mortal could save throughout their lives.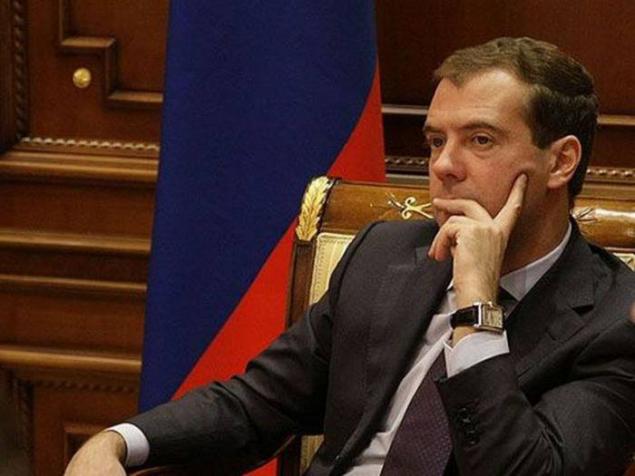 I place: Prime Minister of Italy Silvio Berlusconi.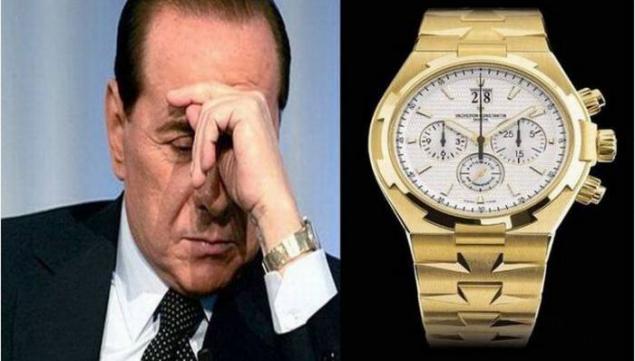 Among the current rulers of most expensive chronometer has a Prime Minister of Italy Silvio Berlusconi. Model «Vacheron Konstantin», maybe watch is made to order. Cost hours - sixteen and a half million rubles. Berlusconi is generally known as a connoisseur of luxury: the owner of the banks, the football team, "Milan", the owner of the media empire - can afford a lot. Berlusconi is also known as the owner of a very expensive watch collection. Company: «Vacheron Konstantin». Cost - 16500000 rubles.
II place: Head of the Chechen Republic Ramzan Kadyrov.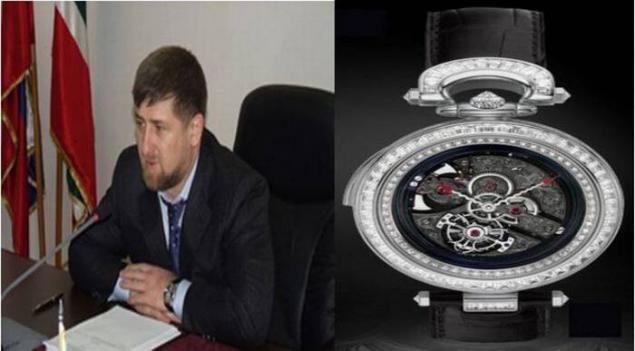 The second value of the clock in this rating is a timepiece belonging Head of the Chechen Republic Ramzan Kadyrov. Kadyrov gave preference wristwatch company «Bovet», model Fleurier Minute Repeater with Reversed Hand Fitting. The estimated cost is about eight million four hundred thousand rubles, round watch case is made of white gold. Cost - 8400000 rubles.
III place: Russian President Dmitry Medvedev.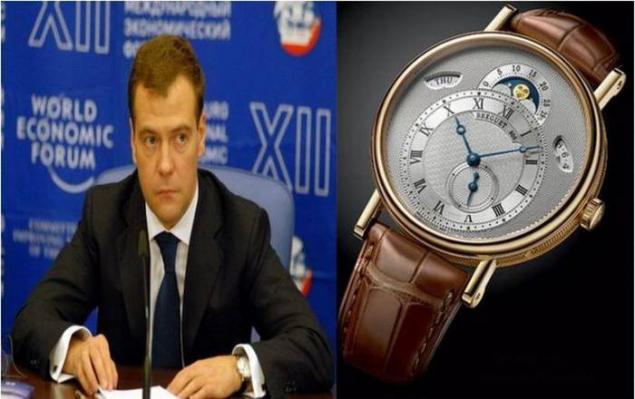 Third in the ranking of figures incumbent President Dmitry Medvedev, a chronometer by the Swiss company «Breguet». Watches Classique Moon Phase is estimated at nine hundred thousand. Obviously, the passion for the Swiss watch company of the family Medvedyevs mutual: chronometer of the same company, and has the president's wife, Svetlana. Cost - 900,000 rubles.
IV place: French President Nicolas Sarkozy.