Sixty eight million nine hundred seventy three thousand two hundred sixty seven
Today laptop has most people have, it is comfortable, inexpensive and practical. Not all people think that it is necessary to ensure due regard to the product, greatly extend the service life.
His body is sealed, but it is not able to fully protect the stuffing from dust which is always present in the air. That equipment lasts as long as possible, you need a full cleaning of the laptop and all of its nodes, which is carried out promptly and accurately.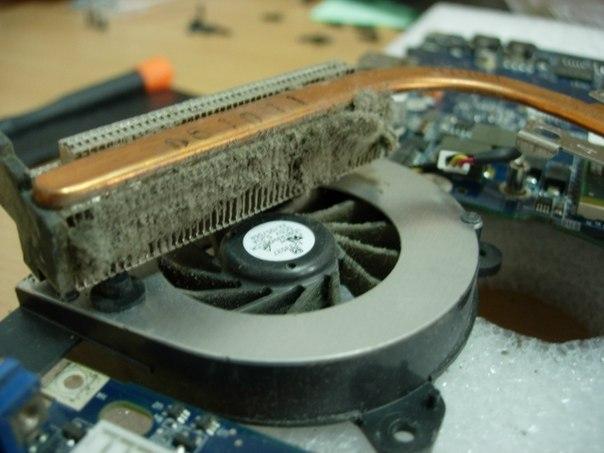 Features of work with laptops
Sometimes the cause of breakdowns becomes not the fact of wear components and assemblies, and banal dust, so it is better not to bring the equipment to a state of complete loss of function. Features:
Ideally should carry out the cleaning according to the prearranged schedule.
A radiator that is clogged with dust, much worse removes heat that affects internal parts, including IC, for which the thermal impact is detrimental. Chip is a complex element, which is much easier to maintain in proper condition than to restore.
The service center has the right equipment, so the process takes only 30 minutes, often it can be done in the presence of the client.
Practice shows that cleaning will cost several times cheaper than the subsequent replacement of worn parts. On average, these preventive measures from 5 to 10 times cheaper than replacing components.
Reliable, convenient and inexpensive
After professional treatment accelerating the work of art, it ceases to buzz that is very annoying loud, not heated so intensely. Cleaned dust from heat sinks, cooling systems, cleaned the chip, the axis of the impeller, is removed and the old grease, and other components.
Usually people bring equipment to a service center, but can exit the wizard if you want to handle multiple laptops or a person has no opportunities to go into the Studio.
In any case, the cost of manipulation is acceptable, and working with technology is minimal. On the Internet many sites have photos that demonstrate how looks filling without processing and how it's sparkly clean after the operations.