Winter clothes pretty tired and can not wait to replace them with light, bright outfits.
Preparing wardrobe for the new season — it is responsible. I want to share lifehacks, how to do it yourself, efficient and fun.
Stocking two or three hours of free time for myself.
Include light energetic music and positive mood. You can help a friend or husband.
Give yourself installation that is a fun game in the Fashion blogger or model. Remove excessive seriousness and forth.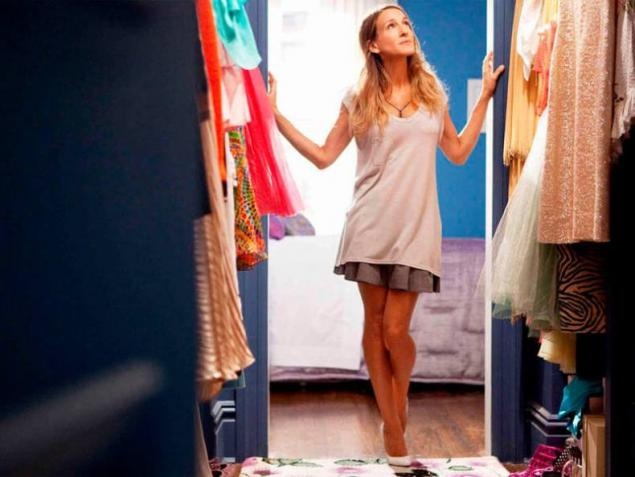 Get all things the upcoming season, that is, clothing, shoes, accessories and bags. And begin a global fitting. Immediately take out the fact that hardly closes or, conversely, loose. The clothes just remove away, if you throw a pity, and hope for a "soon to lose weight/get better" is still alive. Also put them in a separate pile that has fallen into disrepair physically, that is worn, out of fashion permanently or just tired.
You still have something left? Great! This continue to work. Ahead the most interesting — make up kits, thinking that "If TOMORROW +20, what do I wear?" And, definitely, try them.
Operate under the scheme: 1 kit this is -
1 bottom + 2-3 options top + 2-3 options of shoes + bag and other accessories.
The bottom
— skirts, pants, dresses.
The top
— blouses, shirts, tops, sweatshirts, jackets, knitted cardigans and jumpers, denim jackets, leather jackets, trench coats, summer coat.
Shoe options
— dress shoes, espadrilles, sneakers, sandals — flat-and — shoes, sandals, boots with high heels. Well, if one set of clothes there are several options of shoes, heeled and flat, it extends the use of the kit in different situations.  
And MOST IMPORTANTLY - all is photographed! Two important things. First, Make your photo full-length mirror or ask an assistant to do it. For many, it becomes a great opening, but just looking at myself in the mirror, we see one part of the body — the torso or legs. We see what we really like or dislike. And in the photo we see ourselves as a whole, see how clothes fit kind of impression we make. Secondly, remember about the game in blogger or model and reject oppression. Important smile and a beautiful pose! On such photos you can see in detail how You look in this outfit.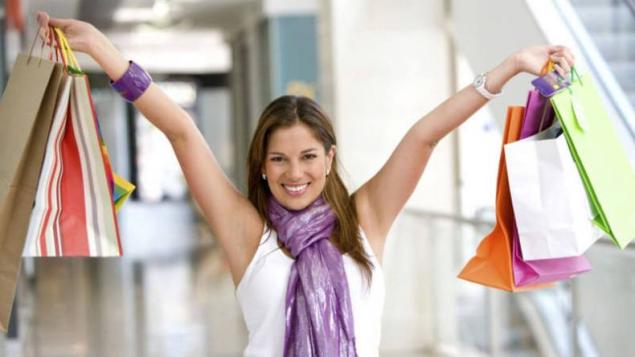 It is time to take a short break. Pour yourself a Cup of tea and
carefully look through the pictures. Delete everything that You don't like it at first glance — only from the point of view of sets, not facial expressions. For example, this skirt does not fit well with this blouse. When the blouse tucked into the skirt, blouse bristling. Here is more suitable blouse of soft, fluid fabrics.
Continue to drink tea and once again please view photos. Choose the BEST kits.
Their roaming in the closet. WE CARRY ONLY WHAT WE SEE. That's why we do the parsing of the closet to get better and to wear. And all the unnecessary things removed to not interfere and do not create the illusion of a full wardrobe.
And in any case do not remove photos — THESE PHOTOS will GREATLY FACILITATE your LIFE. Each morning You'll save time on fees because You already have a prompt, ready-made kits that You like.  
So, it's time to take stock. Are You ready for the new season? How many sets You got?
2-3 sets? Oh, You really need to shop! At this point, we carefully and prepare.
Write a shopping list. First: what you need to purchase to what is. This gorgeous skirt have nothing to wear. Leave a photo of the skirt and make a shopping list simple silk top. These pants need shoes are comfortable to go low and dressy sandals for special occasions. And so on.
Then look, what do you need to buy. Usually, all is skewed: a lot of bottoms (pants or skirts, dresses) and no top (tops, blouses, shirts, jackets and cardigans), or Vice versa. Again analyze your photos. And if You have, for example, a little bass and a lot of jackets, go to the store with a clear goal to measure 10-20 trousers, but to find and buy great-fitting pants. And the skirt best for You style.
And then we go to the store and treat ourselves to shopping. This means that you need in one day to buy a whole set, otherwise, again, the closet is full but nothing to wear.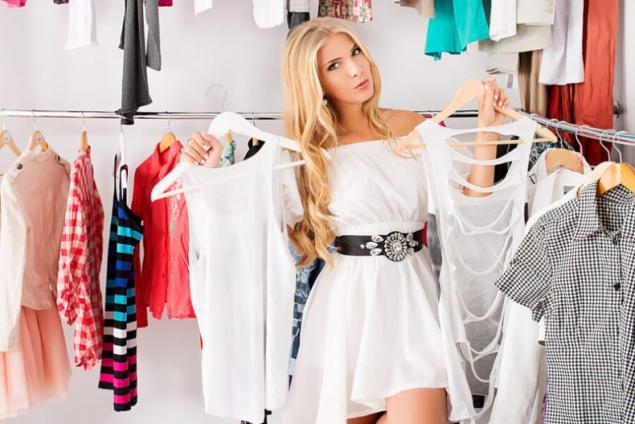 7-9 sets! Congratulations, You're completely ready for the upcoming season!
But certainly You have in the wardrobe was a wonderful dress, not the right shoes or the perfect handbag. But this blouse would be nice to decorate elegant necklace. Treat yourself to new products. Maybe You need a fashionable raincoat?
I'm sure that You cheerfully spend time and receive 2 incredible bonus set of ready kits and a shopping list. It is important not to lose your head in the store and stick to the list and not to purchase a fifth new office jeans instead of skirts!
Tatiana Oginska specifically for
Have a nice day and a wonderful spring mood! published  
P. S. And remember, only by changing their consumption — together we change the world! ©
Source: //Tatiana Oginska