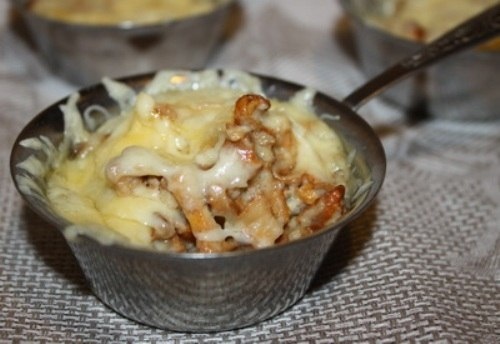 Ingredients:
300 g of chanterelles
1 medium onion
1 tsp with slide flour
2 tablespoons sour cream or heavy cream
grated cheese
salt to taste  
Finely chopped onion fry in vegetable oil until it is soft.
In a frying pan with onions add the sliced ​​mushrooms and fry until liquid evaporation.
By chanterelles with onions, add sour cream or cream and put out a few more minutes.
Here we add the flour, stir and simmer for 2 minutes.
Arrange the mushrooms in cocotte, sprinkle with cheese and put in preheated oven (200 degrees) for about 5 minutes, until the cheese melts. Julien chanterelle ready, you can bring to the table.