Right or happy life?
I was six when I first heard a parent talking about aunt Oksana. She was fun, beautiful and easy dress, I loved her very much. But my parents were very sorry for her. Because she had no family. I later learned that Oksana at the age of sixteen had an abortion and could no longer have children. She was married twice, but twice, her marriage ended in divorce. The third man, in love with her to unconsciousness, a few years later relations, died in a car accident. In that moment, when they were going to get married and take the child for adoption. Many years have passed since then. Aunt Oksana has long been turned into gray the lonely grandmother, a retired nurse, who whenever you meet with me talks about how all her life she suffered from what could not arrange his life.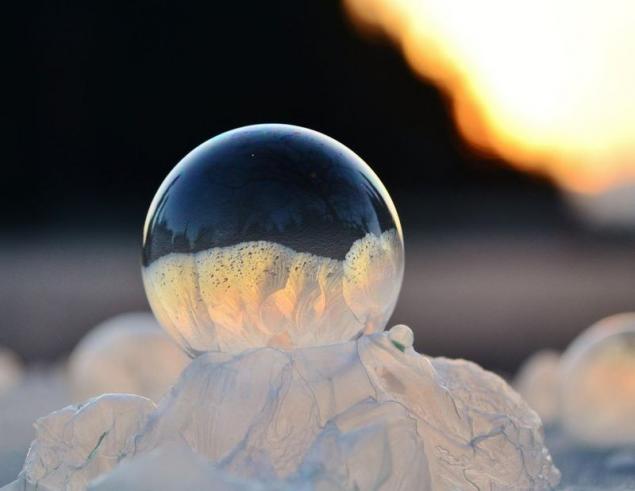 Aunt Katya was an excellent painter. In that moment, when she had her first child, she was offered a project abroad. "And what is this profession? Going around the world to wander? With the child? And the husband like?" — was heard from all corners. However, Katya and she knew it. Family is important, but not torn. Today she was sixty-five years old, her husband died long ago, and children and grandchildren live abroad. "I brought you my life in sacrifice to the family, but it was right," she says quietly, pouring flowers on the windowsill.
Parents told me: "you Need to properly organize your life." I was determined: we must, therefore, arrange.
As the daughter of the Georgian and Ukrainian women, under the "right to organize the life" was supposed to build a permanent nest and start a family. In the nineteen years I did so no longer wanted, how to quickly give birth to soft heels. Then I started to think of options for the acquisition of property and in the details imagine what the interior will be there.
The man under all this, too, honestly to look for. I had not considered not promising and fast relations. Marriage — period.
And then...
Then I suffered infinitely from the fact that I can't properly organize his life. Stretched painful years. I moved from place to place ("where is my nest finally?"), instead of Dating interviewed and wrote stories-stories-books, all my relations were bright but short. Without a home, without a schedule, without the usual gender roles, without the classic conquest and the proverbial woman of wisdom. "Rhodium have at least a child without a husband. I'll help you. And why are you so ugly" began to wail, the mother has entered an active phase of "grandma." I was ashamed in front of her. I could not arrange his life. My life was abnormal. Just like aunt Oksana and Katya. And I've got the same lonely unhappy fate. And then...
Then I met her. Her name is Karina. She's 31 and she's a nomad. She also writes articles, she only needs a laptop and a good Internet connection. Her income is good, so she travels the world and lives by a few years in different countries. "You never wanted to stop and make a home, relationships, children?" I asked her once. "No. Because I have so many countries not seen, so many people met. I don't want to deal with the issues of citizenship, to prove something to another country, to integrate into this culture. I like the new. I like this way of life," she said. "Keeps you from living a normal life," continued to insist I was.
"And who said that I have to be the classic family? I can't meet the same nomadic and without any stamps to live with him happy life?"And then it hit me.
I admire classic family women. I always wanted to be like them. I've always told the men that love to cook. But I don't love to cook. I know, but I do not like. I tried to live in the same apartment for more than two years. I even pasted a new Wallpaper and I bought a sofa. But I was constantly pulled to a new location. I tried to be romantic with a girl, a weak girl, a naive girl to the place silly. But I'm not romantic, I'm not weak, I'm not naive or stupid. It seemed to me, that means I nizozemscina that's in me too many men. But men are drawn to me, so everything is in order. So, I'm just a woman. I wrote letters to women from all over the world and found that people like me — a lot. And it's not now, it has always been, just now we can talk about it out loud. Already there are opportunities to arrange their lives differently and to be happy, too.
What if aunt Oksana has also become a volunteer in Africa and saved the lives of hundreds of children? What if aunt Kate would make a breakthrough in the art and is now living an active creative life together with their children?
What if we didn't try to arrange your life properly, and would have lived the way we like?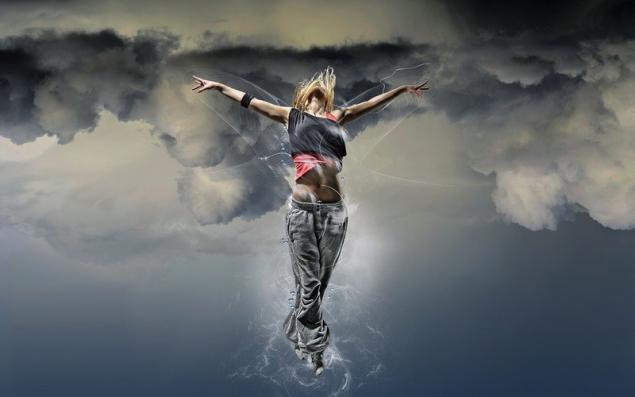 I finally realized that I don't need a husband. I need a partner. In the truest sense of the word. I don't want to be "married", I want to be "with a man." I don't have a joint one socket and compulsory dinners-breakfasts-releases together. I have a lot of work that I love, and I can't promise that I will have time to cook, to do the interior and a philosophical conversation by the fireplace. But I don't demand the same in return. I want kids, but I'm not sure I can give them all of the time that will be able for them to give up even for a while from their work. I will love them with all my heart, but something else. And so it was always inside me and I suffered greatly from the fact that my life is so wrong.
But what if classical family will kill my joy and passion for life? What if life eats my desire to write books? What if surrounded by constant four-on-the-whole-life-walls, I will start to degrade? Someone on the contrary, it reveals and inspires, but specifically for me there are other rules?
What if my abnormal life is actually completely normal? What if...
... every woman today there are many options to live a happy life? published  
Author: Tamriko Sjølie
P. S. And remember, just changing your mind - together we change the world! ©
Source: //project-splash.com/posts/chto-esli-moya-nenormalnaya-zhizn-normalna/hhjd6j0cg90