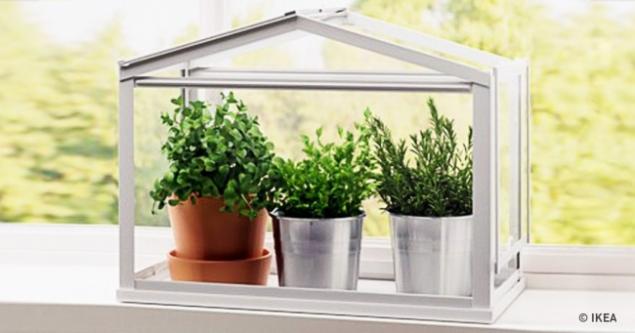 Each of us wants every day to eat fresh and healthy foods straight from the garden? It's not necessary to have a country station — you can organize a mini-garden right in your kitchen.
The website
has collected 10 simple tips for those who want to start growing plants at home.
Tiny greenhouse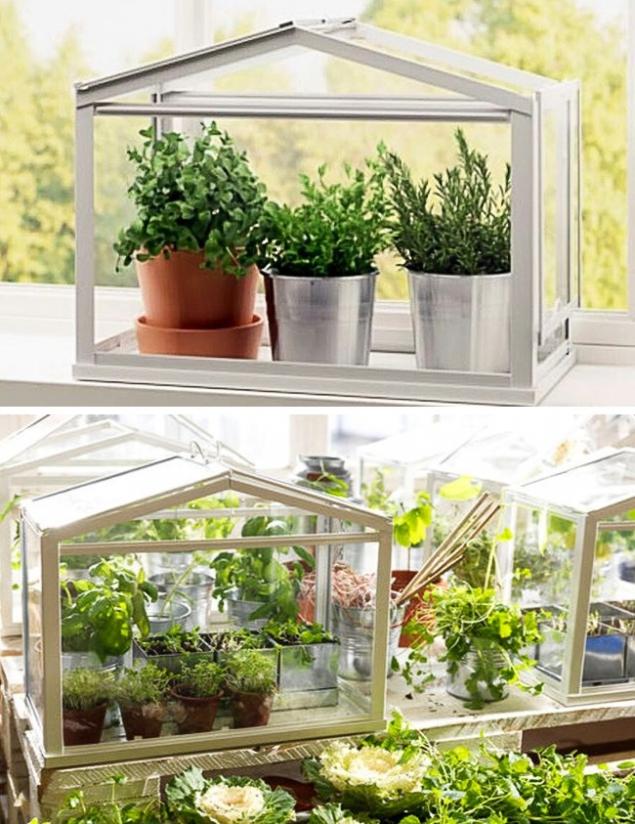 Once you have bought seeds for planting, the soil and the necessary pots, it's time to choose where they will stand. A great solution is to place them in a small greenhouse. So the plants germinate faster and are protected from the unwanted attention of children or Pets.
Pots for greenery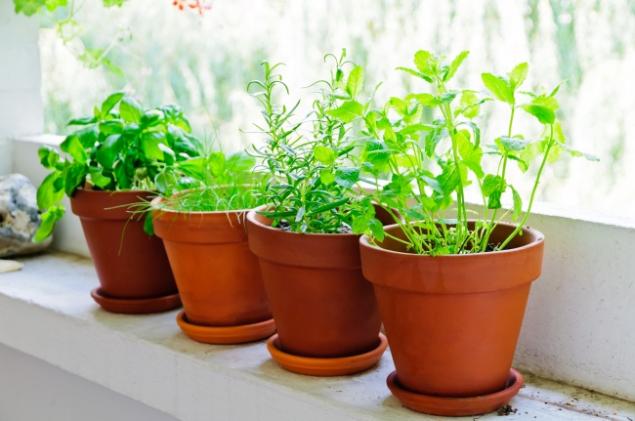 The easiest and most economical option for planting your future green shoots will be a regular flower pot or plastic container. Such a composition will be a wonderful decoration for any kitchen.
Bed on the stairs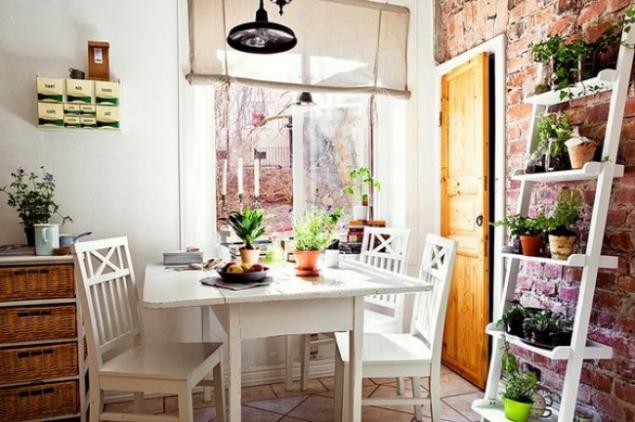 Very original solution is to place your home garden decorative staircase. It will be a bright detail of the interior and will allow you to put all the plants in one place.
Shelves on the window sill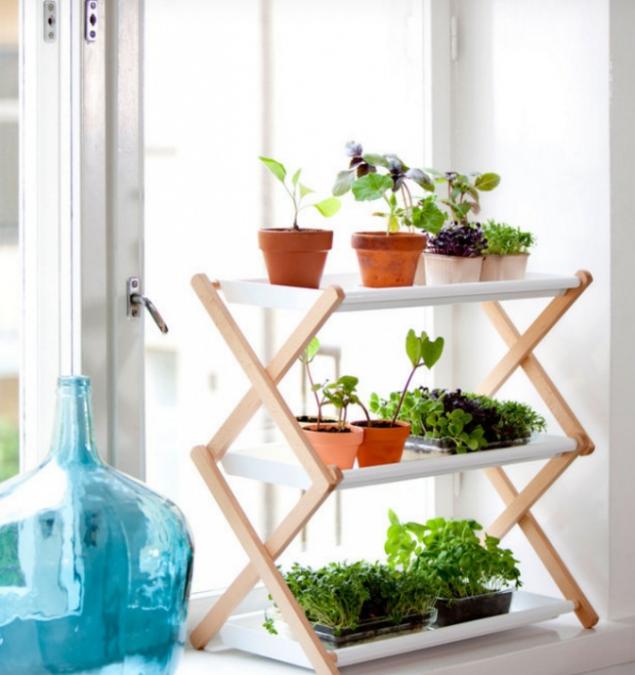 Even if you have a small windowsill, this is not a reason to abandon your garden. In this case it is possible to build a narrow bookcase and put the plants in a few levels. Beautiful and convenient.
The greenhouse on the balcony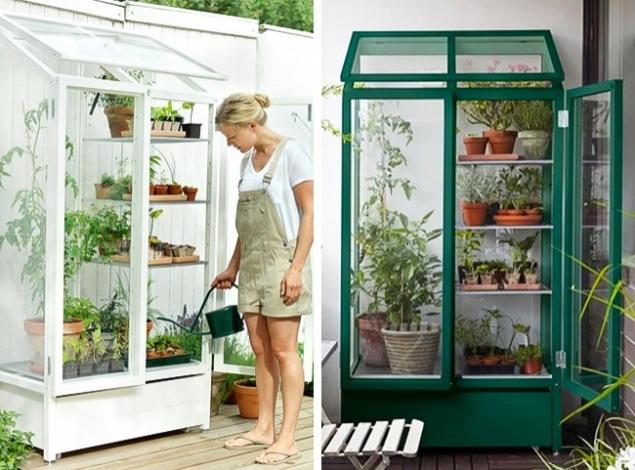 For advanced gardeners who wish to grow at home not only greens, but even vegetables and fruits, the perfect solution is the construction of balcony or loggia of a home greenhouse. Here all the plants will be able to evolve in a comfortable climate.
Hanging pots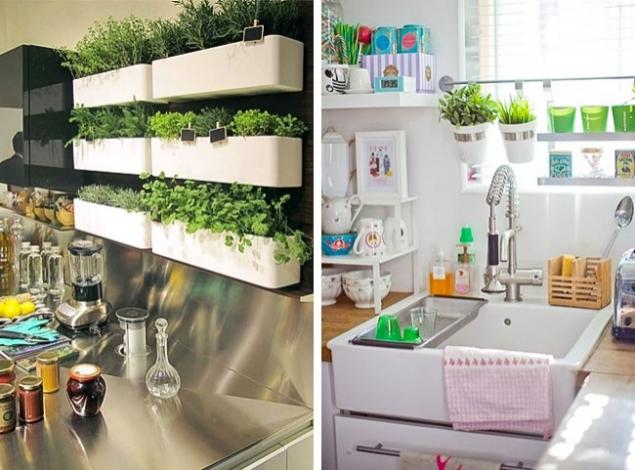 To save space you can place your plants on the hanging structures. Many furniture and hardware stores sold the roof rails with hooks which you can easily hang pots of herbs.
Be creative
When choosing a place for a mini-garden don't be afraid to be original. Use old jars, bottles, tea sets and iron containers from products. Such solutions will make your kitchen even more beautiful and really unique.
Some tips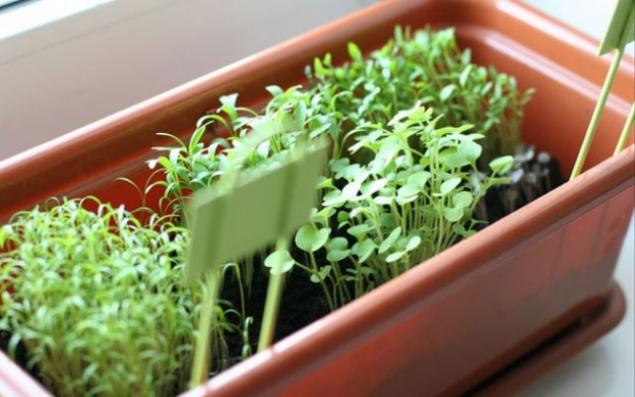 In your home a mini-garden you can plantonions, lettuce, parsley, Basil, cilantro, mint, rosemary. Experienced gardeners can try to grow even tomatoes and cucumbers.
The simplest solution for choice of the soil is a versatile blendthat is sold in any hardware store.
After you plant the seeds in the soil, don't forget to label each pot with future shoots. First, you can forget that where planted, and secondly, it will be interesting to watch for the long-awaited emergence.
Gardening requires a lot of effort and patience. After planting the seeds, examine the care requirements for each plant. Daily water and moisten the seedlings, do not forget to thin out the greenery. If you did everything correctly, then after 3-4 weeks you and your family will enjoy the first harvest.
Photos on the preview ikea
See also
23 awesome things with his hands, from which your dog will love it
15 tips designer for a cozy and happy home
via www.adme.ru/tvorchestvo-dizajn/15-podskazok-dizajnera-dlya-uyutnogo-i-schastlivogo-doma-1393265/