The creation of this beauty, I learned recently. My younger sister, with whom we have a very large age difference, was visiting the neighbor girls. Her mother, Yevgenia, loves plants, and at home you can always see a lot of flowering pots, florariumov, and even
a winter garden
. But what she did a month ago — above all praise.
It turned out that the neighbor made himself at home mini garden. This idea she brought back from a trip to Belgium two months ago. In various European countries
create mini-gardens
to date has gained immense popularity. This is not surprising because the main advantage of the miniature garden is its compactness and ease of care.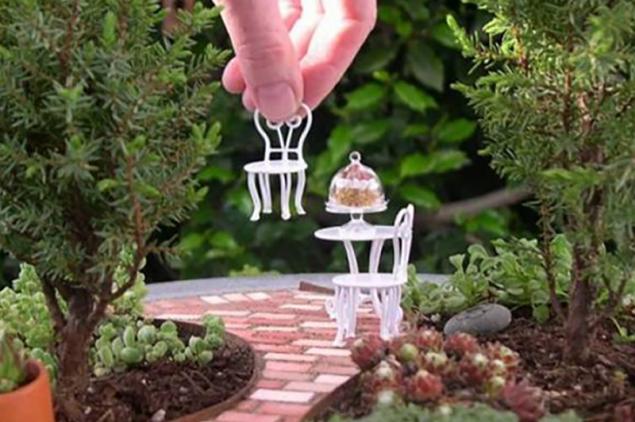 Due to its small size it can be placed on the windowsill in the nursery, on the dresser in the living room or in the office at the computer Desk. And making in some of the rooms of your house or apartment a mini-garden, you will always have a area where you can relax and get away from the hassle and worries.
How to decorate a garden recomienda their philosophy of creating a mini-garden is the ability to see the big in the small, but significant in the everyday. Detailed
miniature garden composition
perform in the most ordinary things.
For example, cracked pots, buckets, wooden boxes, plates and even shoes. And my roommate created a miniature garden in an old barrel of wine. Of course such beauty takes much more space than a flower pot, but it is clearly worth it.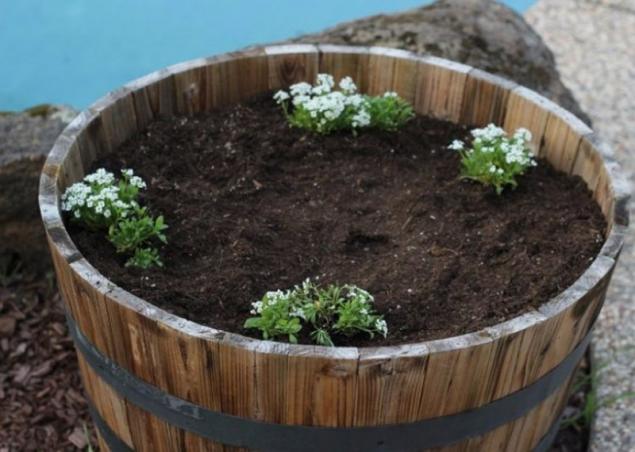 The editors of
"Site"
has prepared for you 9 charming ideas,
how to create a miniature garden
at home. All home happy and the kids happy!
That's what happened in the end Evgenia Petrovna. Although after this song she didn't stop and created a few charming gardens.




To create your miniature garden, you can choose the most unexpected solutions. It all depends on your imagination! Also propose to involve in creating such a cosy garden for their children. It's really exciting and fun will be another small step towards mutual understanding between you.






If you, like me, after viewing these ideas fired up to create these mini garden, I suggest you start with this house-birdhouse. And, says Jo-Ann, famous master of creating mini-gardens, all crafts can be made from available funds. So you will surely find the necessary parts at home.






And here's another simply delicious realization of the idea of a mini-garden in an old barrel. Amazing, isn't it?




To create such a project is sufficient to collect Popsicle sticks. With chopsticks you can do not only the bench, but the small table. I think this garden would have liked Thumbelina or flower fairy, in this happy settled Boy-with-finger or the 7 dwarfs.






And for this idea the container was a tea mug with saucer. And in fact, is Floriana, just a bit modified and embellished with additional items.




Eye-catching garden for magical fairies does not require you big investment. Only need to buy it in the store, terracotta pots, and to show a little imagination!




Also I really like the idea of creating a mini-garden at the foot of the tree. Looks unusual and elegant. Of course, for such beauty it is worth the effort. But does the result worth the effort?






Mini-garden will bring harmony and tranquility to any interior design, and the predominance of green will refresh the space and focus positive energy around.




The editorial Board Also offer you more to read interesting ideas useful DIY from old barrels for your garden and those only. After all, the old wooden barrel — just a universal thing that can be safely used in various home projects.
Do not deny yourself the pleasure to become the owner of your own mini-garden. Unusual, delicate, petite songs will delight household and guests. A special pleasure of owning such garden the children experience, so young mothers will be interested to take the technology to create mini-garden note.
If you, like me, excited and inspired by these great ideas — don't forget to share them with your friends and acquaintances.
The author

Anastasia Davidenko Nastya does yoga and loves travelling. Fashion, architecture and all fine — that aspires to a girl's heart! Anastasia is engaged in design of interiors and makes unique jewelry with a floral theme. Wants to live in France, learn the language and keenly interested in the culture of this country. Believes that the person needs a lifetime to learn something new. Favorite Anastasia book — "Eat, pray, love" by Elizabeth Gilbert.