On the roof of the shopping centre in Israel, situated rather big farm, which produces fresh vegetables and herbs for thousands of local residents. Program is tel Aviv's Green in the City helped to create an urban farm in the heart of the city more than a year ago.
The roof of the Mall, theoretically, might seem a questionable choice for production of nutritious vegetables, but in reality it is a very convenient location, as the Mall is the Central meeting place of many citizens.
Farm on the rooftop on top of Dizengoff center, a large concrete shopping centre built in the 1970-ies. Inside the Mall is welcoming a very simple wooden farm stand that welcomes visitors with a variety of freshly picked vegetables grown on the farm on the roof of this building.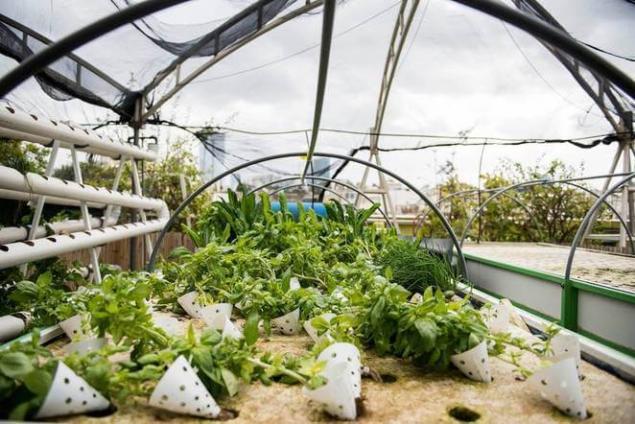 The stand is literally an anomaly among the trendy retail outlets and food courts, it clearly does not fit into the surroundings and better suited to a traditional farmers ' market, but this modest little vegetable stand became a major success.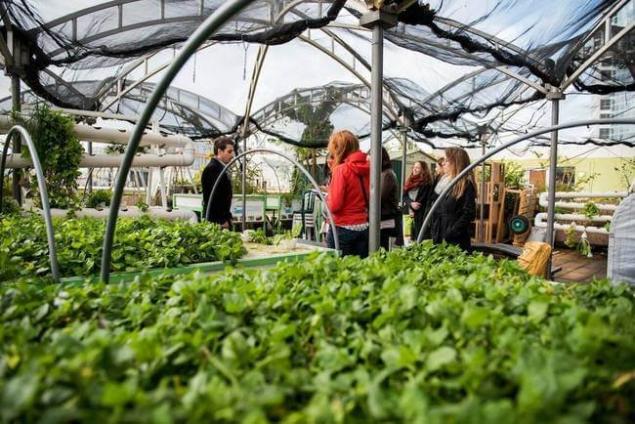 It works on a system of "parole", trusting the buyer of the purchase payment: can be what and how much you want and leave a fair remuneration (so do eighty percent of the buyers). Vegetables are sold so quickly that the reserves bench have had to refill four times a day.
Urban farm on a rooftop in tel Aviv does much more than just growing vegetables for sale. In addition to his two greenhouses, which took more than 750 square meters of roof area, the farm offers educational courses, where farmers teach public lessons on urban agriculture and cooking.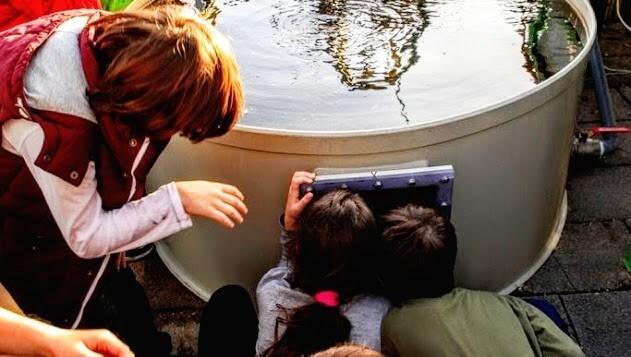 The group also sells kits hydroponics and helps people learn to grow their own food at home.
In addition, the project includes a program of tree planting, children from tel Aviv come to the national holiday of Tu b'shvat, to plant seedlings. Later, the young trees will be planted throughout the city, and the Dizengoff center will receive carbon credits for their work.
Even rooftop hive whose honey is left intact and bird nests that attract birds, and the lower levels of the center there are the caves for the bats.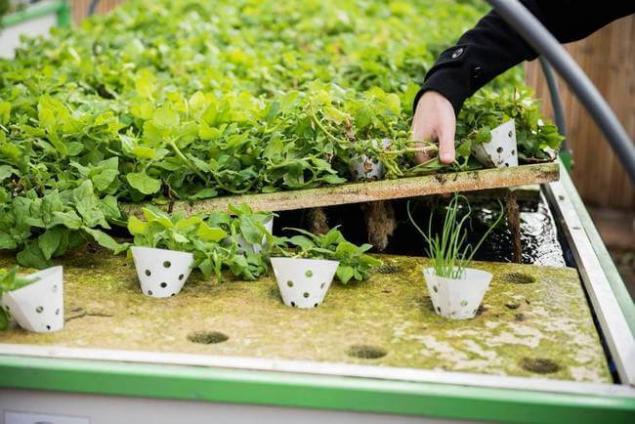 The number of products the farm is impressive. All year round, each month the farm produces 10,000 heads of lettuce in addition to the 17 different varieties of greens, herbs and vegetables.
All crops are grown hydroponically, either for horizontal or vertical installations. "People used to eat salad, grown in a certain way, after he had been in the refrigerator for at least a week," says farm Director Mendy Falk (Falk Mendi).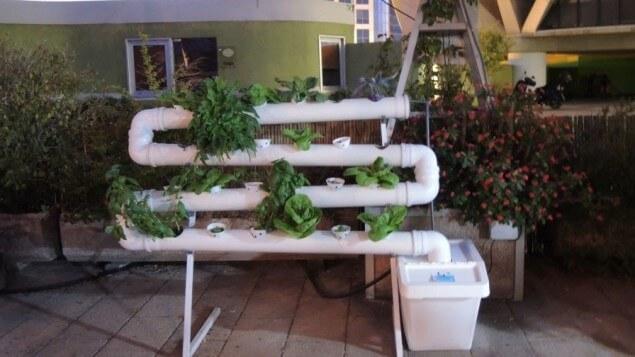 "With hydroponics lettuce is harvested and sold in just 15 minutes. He has quite a different taste."
It's really amazing to see how a shopping centre is a symbol of modern consumerism — was transformed into a farm, creating access to fresh food for thousands of city dwellers.
Deciduous greenhouse, a refreshing contrast to the usual shops are proof that nutrients can be available to everyone, even in the most unexpected places. All this requires some innovative thinking, and Israel, of course, can boast of.published        
Source: facepla.net/the-news/5538-%D0%B8%D0%B7%D1%80%D0%B0%D0%B8%D0%BB%D1%8C-%D1%84%D0%B5%D1%80%D0%BC%D0%B0.html