Flu, pharyngitis, bronchitis, rhinitis. How to ease the symptoms and help recover faster?
Today we will consider the most effective methods of complementary medicine for the prevention and treatment of colds. Let's start with prevention because, as you know, this is the best treatment!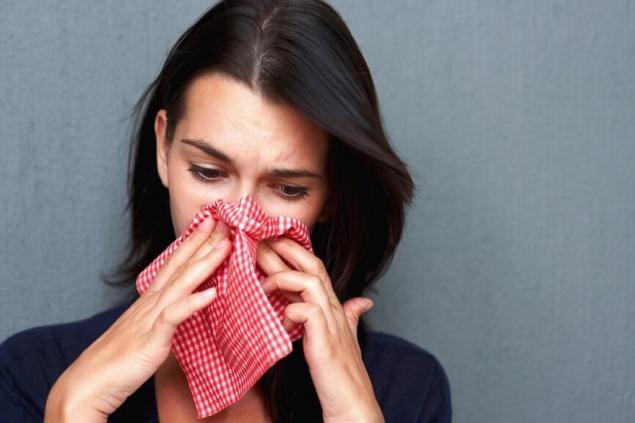 I want to draw your attention to the importance of regular admission during this period
of vitamin C
and probiotics
. Of the entire Arsenal of alternative means, the simplest is to use certain foods. It is still in the cold season it is recommended to eat soup every day, he will be not just delicious food, but a way to improve immunity. Here is a simple and effective recipe.
Soup therapeutic to enhance immunity
Ingredients:
Celery root
Parsley root
Shiitake mushrooms – 2 pieces into 3-quart saucepan
Algae combo (kelp seaweed) is 5-7 cm for the pan
Ginger root – a small piece of 2-3 cm in the pot
Carrots
Tapioca or barley at the rate of 1.5 tablespoons per litre of liquid
Onion mixture: leeks + onions + green onions – chop and quench
until transparent in a little olive oil and water.
You can add other vegetables as desired.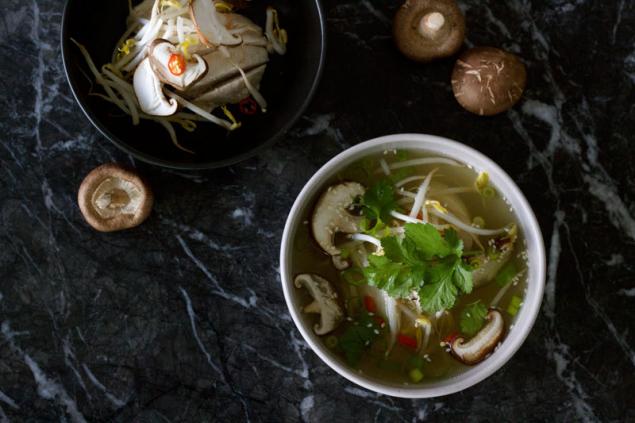 Method of preparation:
Coarsely chopped vegetables, onion mixture, grits, add to the pot and boil. Add spices to taste. Do not add soup to the dressing. Only spice in its purest form. This soup rejuvenates and strengthens the body. Vegetables, roots, fungi and algae replenish essential vitamins and minerals.
The use of herbs for the prevention of colds
Grass is a powerful tool in the Arsenal of alternative medicine. It is better to use them to their destination expert herbalist or naturopath. Most of the herbs used in the acute phase of illness, but some, with a fairly mild effect, can be used prophylactically.
Caution: herbal medicine is contraindicated in children up to 2 years.
General rules of herbal medicine:
All herbal remedies it is better to take for 0.5 hours before eating.
When you prepare an infusion from dried herbs use water temperature 70-80 degrees. That is, it is necessary to bring to a boil and let it cool down for 5 minutes.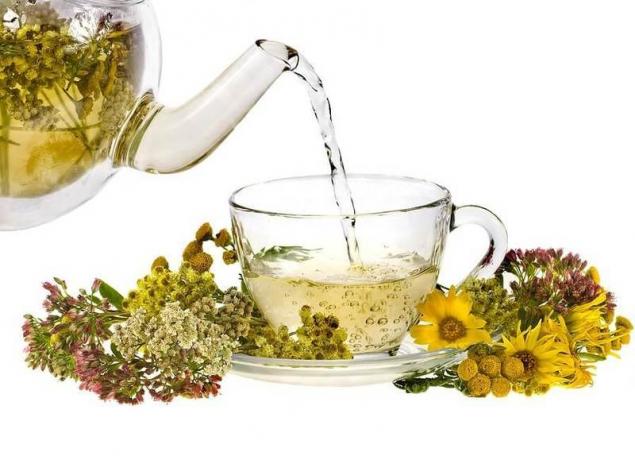 Dosage is about the same.
Children from 2 to 6 years: 1 teaspoon dried herbs / flowers per Cup of hot water. Children from 6 to 12 years – 2 teaspoons in a glass of water.
Children over 12 years and adults — 3 teaspoons per Cup of hot water.
Take the infusion, children 1-2 tablespoons 3-4 times a day. Adults — 0.5 Cup 2-3 times a day.
As a sweetener you can use honey or maple syrup.
To increase the protective forces of the body you can use the root of Membranous Astragalus (Astragalus Memranaceus)
. The root is sold in dried form in natural food shops. He's a good tonic for the entire body, has antibacterial and antiviral activity. It can be used for a long time. The root is added to soups and other dishes at the beginning of cooking.
You can also use alcohol tincture.
They come in different concentrations. So taking them, follow the manufacturer's instructions. Children is desirable to add the alcohol tincture in small amount of boiling water and cool. This will neutralize the alcohol. Although
Echinacea (Echinacea)
is not used prophylactically, in such a low dosage in combination with other proven ingredients of this recipe it will be very useful. Since this recipe has honey it can be recommended only for children older than 2 years. Contraindication is Allergy to honey.
Ingredients:
1 Cup of honey
1 Cup organic Apple cider vinegar
1 Cup grated white onion
5 medium cloves of garlic
10ml (2 teaspoons) of tincture of Echinacea
Method of preparation:
mix Everything in a sealed container and store in the refrigerator. First, the mixture will be white and then darken.
Before use, shake or stir. The taste completely edible!
To prevent
Children from 2 to 6 years, take 1/5 of a teaspoon a day, and during the illness — the same number 3-4 times a day.
Children from 6 to 12 years – 1/2 teaspoonful, 2 times a day for prevention and during illness 4-5 times a day same amount.
Children over 12 years and adults: 1 teaspoon 2 times a day for prevention and during illness 5-6 teaspoons a day.
Diseases of the respiratory tract
Very often prolonged and severe common cold starts with a runny nose. And if it is possible to quickly cure, the disease can be stopped. Often the cold goes into
bronchitis
(inflammation of bronchial mucosa). Bronchitis is manifested by a rise in temperature, weakness, dry cough, which over several days becomes moist and begins to separate sputum. Bronchitis usually lasts 7-10 days, but with a weak immune system may be prolonged.
To alleviate the symptoms of bronchitis
are used Linden blossom (Tilia) and Althaea officinalis (Althaea). They possess expectorant and anti-inflammatory effects, tones the respiratory system. Steamed and they can be taken according to the General rules of herbal medicine.
To relieve cough
good chest RUB ointment own cooking oil, sesame seeds and ginger juice. For this purpose crushed fresh ginger root on a fine grater and squeeze out juice.
1 teaspoon juice, 1 tablespoon of sesame oil.
A wonderful warming blend. RUB 2-3 times a day.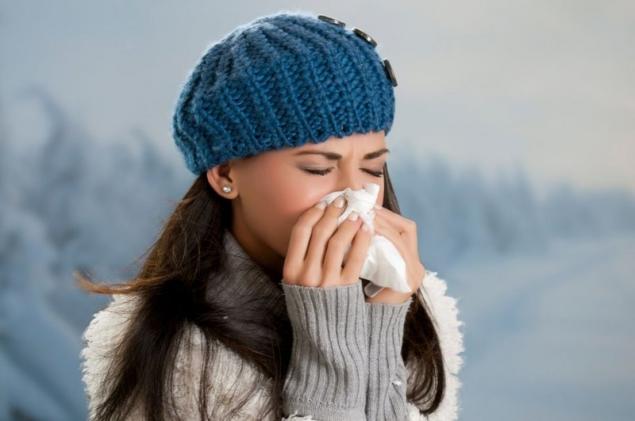 Diseases of the throat, sore throat (tonsillitis), laryngitis and pharyngitis
Acute inflammation of the throat is a serious problem. And even if it is not called staph or strep infection, causes a lot of suffering. In the presence of infection, antibiotics are a necessary measure in order to avoid serious complications. But to ease the state even in this case, you can use natural remedies. In diseases of the throat, is primarily
rinsing
. It is advised to gargle every 1-2 hours.
Several variants of solutions for rinsing:
Infusion Of Sage ( Salvia )
One tablespoon of dried sage, pour a glass of hot water. Allow to cool to a pleasant temperature and strain.
Solution of Apple cider vinegar
It is prepared from one teaspoon of Apple cider vinegar and cups of water.
Swallowing such a solution is quite acceptable and even useful. As it washed the back of your throat. If the child does not like the taste, you can add a little rice or plain honey.
Lavender essential oil
Essential oils do not dissolve in water, so you need to drip 2-3 drops of lavender oil 1/2 teaspoon of salt and dissolve it in a glass of warm water.
A decoction of red beet
Beets of medium size, wash, cover with water and cook until tender under the hood. The resulting broth to cool and rinse their throats.
Also interesting:
This method will save you from a cold for 4 hours the Most effective and natural remedy from respiratory diseases to Relieve pain in the throat will help
the special zinc lozenges
for sucking. For speedy recovery you can use
herbs with antibacterial and antiviral action
.
The natural way to health is safe and effective.
published
Author: Julia Reznikov
Source: www.vitateva.ru/,pages,32