What are the flavors of love —
essential oils-aphrodisiacs
?
Bergamot
— attracts and relaxes, excites and awakens the imagination.
Carnation
— makes the body sensitive, and capable of bright and long-lasting orgasm.
Geranium
— a female-dominated oil for Mature and experienced women who are tired of routine relations.
Jasmine
— gorgeous ladies of oil, allowing the woman to feel attraction and to experience the pleasure of intimacy.
Ylang-ylang
— traditional erotic oil gives the opportunity to guess and fulfill the innermost desires of a partner; increases the potency of a man and sensitivity of a woman.
Ginger
— male oil increases the potency, warms, stimulates, gives determination and confidence.
Cedar
— gives a fresh relationship, extends the love of the game.
Cypress
is a tonic oil for middle-aged men, gives a sense of endurance, enhances the sensitivity.
Cinnamon
is a wonderful erotic oil many times increases the amount of energy, warms, brings into relationship the imagination, gives to feel the magic of touch, also increases the potency.
Marjoram
— unisex oil, which helps to be tactful and skilful, feeling your partner, enhances flexibility of the spine and the sensitivity of erogenous zones.
Myrrh
— the female oil, which helps women get rid of selfishness and be able to bring yourself to the gift that is so appreciated by men.
Muscat
— amplifies the wishes and feelings of the people, helps get a better feel for each other.
Juniper
— a natural relationship, strengthens the virility, allows for multiple sexual contacts.
Neroli
— passionate oil, increases the potency and sensuality allows you to experience long lasting pleasure.
Patchouli
— ancient erotic oil increases the potency and sensitivity, gives you the opportunity to enjoy every minute of it, contributes to the rejuvenation and opening in the game of love.
Fir
— tones and helps the woman to feel protected in the hands of men, and the man gain confidence in their abilities.
Rose
— oil for the young and inexperienced, gives a reverent attitude to the partner, can be oil the first night that will be remembered for a lifetime.
Rosemary
— tones the skin, increases the susceptibility, attracts and encourages the repetition of erotic contacts.
Sandal
— men's butter, increase the potency, which women go crazy, increases sensitivity, and makes a man irresistible, but a woman most desirable.
Too heavy or sweet smell erotic oils (ylang ylang, patchouli, nutmeg, ginger) can be mitigate using essential oils with a fresh fragrance of lemon, Mandarin, lavender.
Compared with the pure essential oils
of aromaessence
from the mixture of oils have more pronounced properties that help enhance the sensuality and potency, extend the time love games and body contact, to make unique sensations.
Some recipes, aromatic blends, which will strengthen the feelings, enrich the love game.
The amount of essential oils are given for 30 ml oil base (almond, apricot, avocado oil). Apply to the skin in the same places where perfume is usually applied about half an hour before the appointed date.
During this time the aroma of essential oils will be revealed, mixed with his own unique smell of leather, and will sound most harmoniously.
Mixture, amplifying the desire of men:
6 drops sandalwood,
4 drops of cedar,
2 drops of ylang-ylang,
2 drops patchouli.
The mixture, increasing sensitivity of women:
4 drops of Jasmine,
4 drops of rose,
2 drops of sandalwood,
2 drops of bergamot.
A Mixture Of Aphrodite:
3 drops ylang-ylang,
3 drops of rose,
2 drops of sandalwood,
2 drops of nutmeg.
A mixture of the winner:
3 drops of ginger,
3 drops patchouli,
3 drops of bergamot,
2 drops of cinnamon.
Toning blend:
3 drops of juniper,
2 drops of cedar,
2 drops of marjoram.
A mixture of tender feelings:
4 drops of neroli,
3 drops of sandalwood,
2 drops of bergamot,
2 drops mint.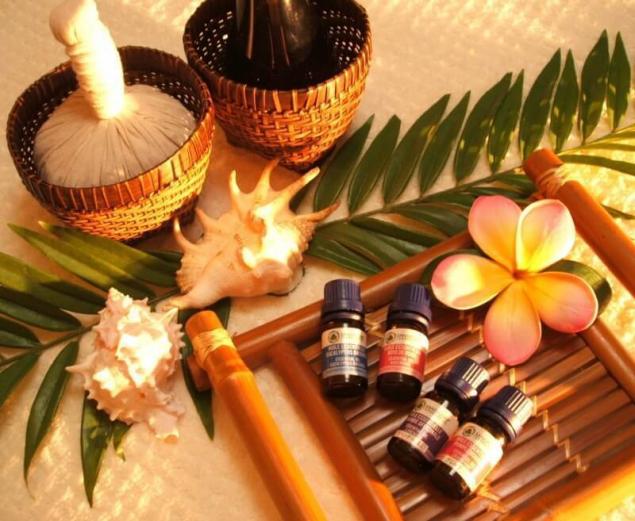 Methods of application of oils and aromatic essences
Aromatic components included in the composition of essential oils aphrodisiac, can be introduced into the body in two ways:
through the respiratory system,
through the skin, entering the blood and lymphatic circulation.
Depending on what effect is expected from the application of specific essential oils selected the appropriate way in which essential oils come into our body.
To create an intimate fragrance in the room use aroma lamp.
In addition, it fills the room a slight ethereal odor, it helps visual perception, looks very romantic. A candle by itself, creates a magical atmosphere.
A good method of scenting the air in the room is
ozonation
. Take an ordinary spray bottle, the type of water, add 3-5 drops of essential oil, previously diluted in half a teaspoon of alcohol and spray the room. In addition to flavor, it is also very useful, because the air in urban apartments with Central heating, as a rule, dry, with suspended dust, he adds, don't forget!
Can be flavored bed linen:
pave linen cabinets with paper napkins, on which to drip a few drops of undiluted pure essential oils. Evaporates, the essential oil will give your fragrance to linen.  
Oil bath
Wonderful, of course, the two of us to soak in a warm gentle bath, enveloping you in bliss and enchanting aromas. But not all houses have such baths, and to squeeze together the standard creation designers plumbing — it is, frankly, an Amateur. Take turns to take a bath, "charging" sexual power is also not the best — your partner will get bored and lose the attitude. Better take a bath half an hour before the date (the scent on the skin will remain for a long time), and combines the use of essential oils, choose another method.
Aromatherapy
The apex of the art of erotic foreplay.
Essential oils have special health properties. The erotic aroma of essential oils has a very strong psychological impact. So apply these oils very carefully, precisely following the rules and ratios. The aroma should be light, otherwise there can be oppression the psyche. Instead of the desired result, you can get the opposite, with a single "failure" is not so bad. Aromatic kick to the centers of perception may cause the partner unconscious fear, and even disgust. Aromatic failure on a first date may even lead to a complete cessation of relations.
Not to risk, we closely monitor the quality of the oil. In the composition of the essential oils that are not related to natural, always present chemically synthesized components, fragrances, synthetic base. The smell of these oils more dramatic and markedly different from similar flavors.
Essential oils are very expensive, and therefore there is always the temptation to separate them by chemical analogy. Buy only tested oil. It's one thing to use bad oil yourself (only insulting), and if you mess up not good enough butter a romantic date?
When applied to the body can not use undiluted essential oils,
even the exact prescription 3 drops. The aroma should be present around to create an aura, rather than concentrating, for example, behind the ears or on the ankles. Strong smell of essential oils is more likely to repel than to charm and to bring.
When applied to the skin, essential oils and mixtures (aroma massage), you must add in the base framework.
Ideal for erotic purposes, almond oil, avocado, grapeseed, jojoba, and wheat germ. You can also use creams on a natural basis, if they contain no mineral oils that will not allow essential oils to penetrate the skin. By the way, so not worth it as the basis for massage use as a favorite by many baby oil Johnson baby!  
Precautions
Don't forget that there are some
contraindications
to the use of essential oils.
Clove oil is not advised to apply with increased nervous excitability,
the fir oil and juniper — at diseases of kidneys (contact use)
lemon oil can lower blood pressure, so hypotensive its application is fraught with headache and weakness
the oil of peppermint can respond to those who suffer from allergic rhinitis.
In addition, there is a risk of individual intolerance.
If, contrary to all plans, while enriched with the scent of essential oils romantic evening with your partner happen to such trouble, it speaks of intolerance to at least one of the components of aromaessence.
Symptoms:
shortness of breath,
suffocation,
headache,
dizziness,
noise in the ears
increased heart rate,
arrhythmia,
allergic skin lesions, rash, itching, burning.
In this case, you should immediately ventilate the room and get fresh air (if you used the aroma lamp). Take a shower (if essential oil is applied to the skin). If health does not allow, just to erase from the skin traces of aromatic oil with a cotton swab moistened with alcohol or tonic.
And generally it is better not to take risks, to begin to master aromaerotic with single oils, but not with complex mixtures, no matter how enticing they may seem.
* The above table the amount of essential oils for massage is used for 10 ml of oil-base.
* The amount of essential oils for fragrance lamp is designed for premises with an area of 16 sq. m.
If your bedroom is smaller, reduce the number of drops, not to create a stuffy, heavy atmosphere. In a larger room the number of drops can be increased, but not necessarily, and do it immediately, first try the specified number.
NameMassage, applying to the skinan oil burneroil bath
5 drops Bergamot 7 drops Carnation 5 drops 3 drops 3 drops 3 drops Geranium 3 drops 4 drops 4 drops Jasmine 3 drops 5 drops 5 drops Ylang ylang 5 drops 5 drops 6 drops Ginger 3 drops 4 drops 5 drops Cedar 4 drops 6 drops 4 drops Cypress 3 drops 4 drops 3 drops Cinnamon 1 drop does Not apply 3 drops Marjoram 3 drops 5 drops 5 drops Myrrh 5 drops 5 drops 6 drops nutmeg 3 drops does Not apply 5 drops Juniper 3 drops 3 drops 3 drops 4 drops of Neroli 6 drops Patchouli 5 drops 5 drops 6 drops 7 drops Fir 4 drops 5 drops 5 drops rose 5 drops 5 drops 6 drops Rosemary 3 drops 4 drops 4 drops Sandalwood 5 drops 7 drops 5 drops of Lemon, lavender, Mandarin orange + 2 drops + 3 drops + 3 drops published  
Author: Tatyana Litvinova, "Aromatherapy: a professional guide in the world of fragrances"  
Also interested in: Essential oils-aphrodisiacs for men This oil improves metabolism, relieves nausea and dizziness
Source: zhitiemoe.com/efirnie-masla/aromatyi-lyubvi