31-year-old Anton Kudryavtsev, became famous after became alone to babysit six kids. His life was a tragedy, and that the enemy does not want. Wife died of cancer, leaving Anton a widower...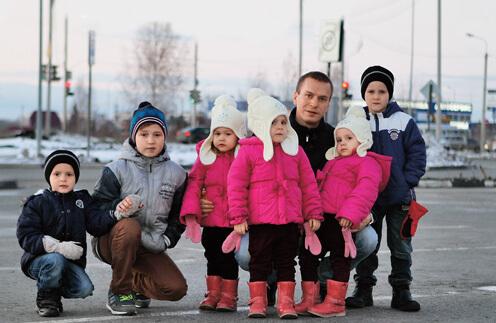 The mountain broke into a family suddenly. Anton with Anna had three children. They were waiting for the next replenishment, when his wife was diagnosed. Anya decided to sacrifice his life to save the lives of future triplets.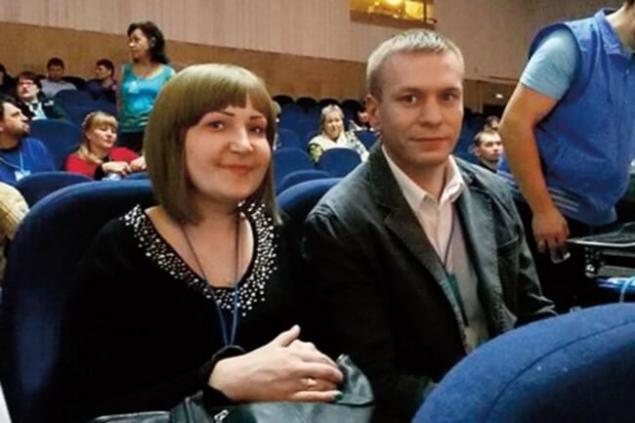 Reporters did a story about a single father raising 6 children, and Anton became famous throughout the country. He started to receive hundreds of letters from fans. Some of the women widowed even met, but usually on the first date it was clear that they are not suitable for family life.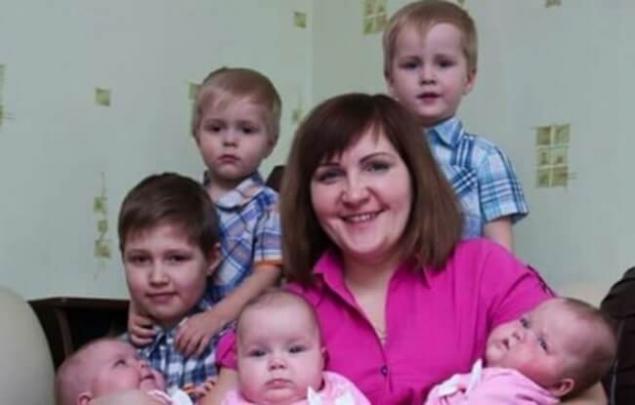 Among other things, he has also written Ludmila, who later became his wife. Her line immediately something caught the man. After a brief correspondence, they agreed on a date. Anton decided to take to the meeting of the children and not lost.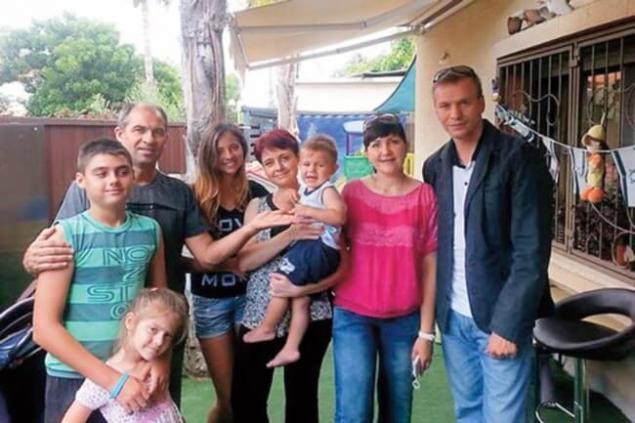 Luda immediately charmed the man and his kids some incredible kindness. Daughter of Anton literally could not get off with it, so they loved it. And my oldest son even told dad about the new friend: "you Need to take. She's good!"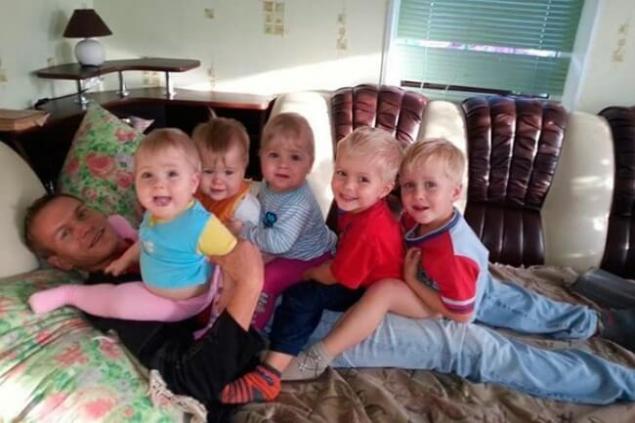 After some time beloved Anton who already had one child from his first marriage, admitted that he had seen a prophetic dream. She dreamed that she is raising seven children. And the next day she saw a report about Anton, and realized that it was fate!
"At first I just felt sorry for Anton, and I wrote him a letter with words of support. And then all as-that imperceptibly turn... I was never deprived of attention, but a real man, who could always rely, was not there. And Anton was just so!" — said Lyudmila.
If People lived in the Omsk Anton with children lived in the village Irtysh 90 kilometers from the regional center. But it did not become an obstacle in relationships: the bride together with her son moved to a favorite in the village!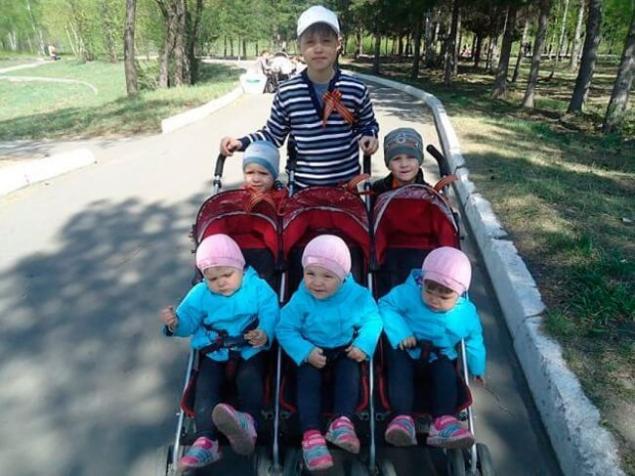 The wedding was modest. Anton and Ludmila were married in the village Church, and the next day left to travel, leaving the kids at grandma's. Upon returning home, the newlyweds had another gift, really unexpected. Their family added two more children!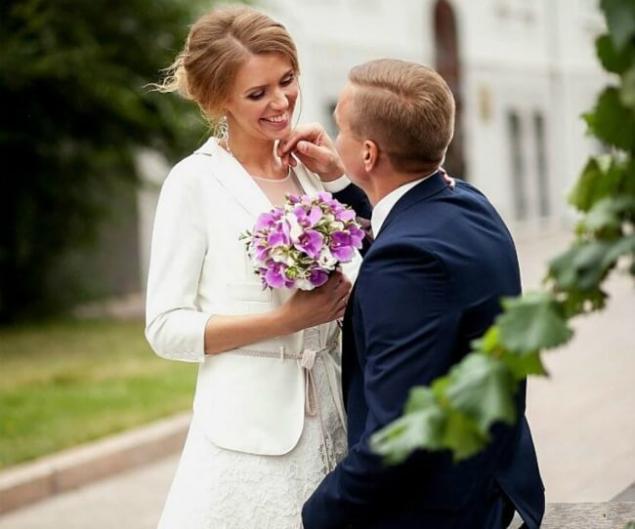 Anton and Luda volunteer at the rehabilitation center, where they find shelter the homeless, drug addicts and alcoholics. One of the center's patients died, leaving two children orphaned. The kids were not wanted, and Lyudmila offered to take them home.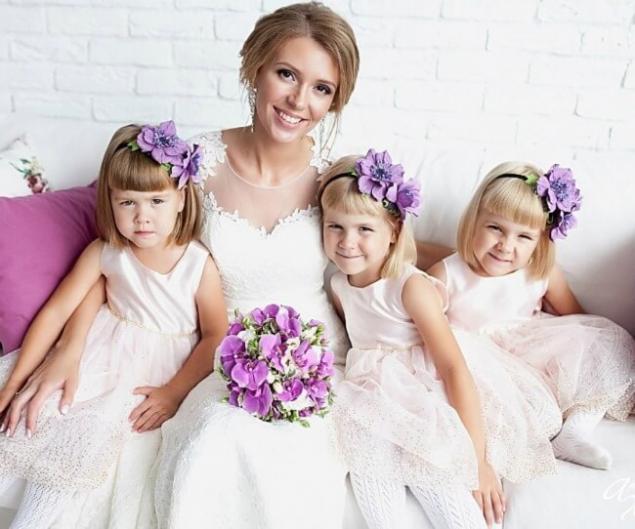 "Anton and I thought about it and decided that apart from us these children no one will be able to help. And to raise seven or nine children — the difference is small. Say that one child harder to raise than several, and indeed it is!" — explained Lyudmila reasons for this action.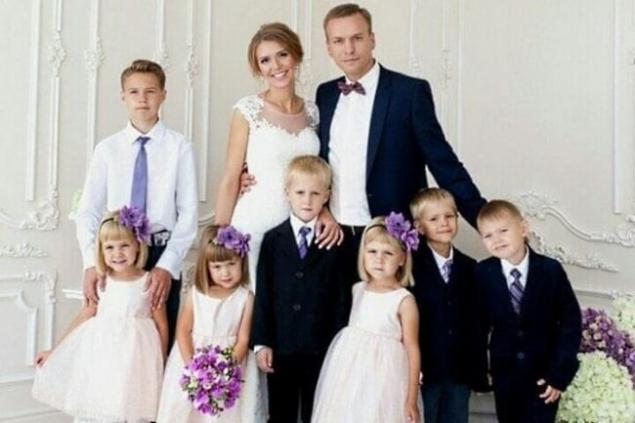 For the sake of the children People had to quit his or her job. According to her, this was one of the most difficult moments in her life. Now every day women begins at half past six in the morning, regardless of holidays and weekends. Only soup on one time she needs to cook for 5 liters!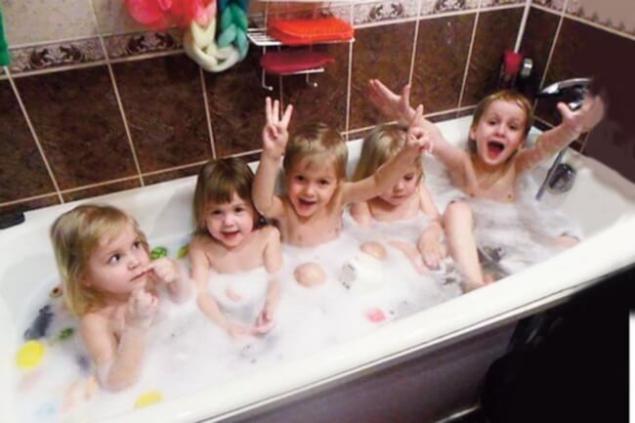 "I was constantly worried that I will not have time to do something, but Anton was always there and helped me in everything. He taught me to properly distribute the time, so I have to rest a couple of minutes remain," — said Lyudmila your experiences.
The family has a small farm. Anton has a maintenance crew that deals the finishing work. But the money is still enough to work. Only on notebooks for children took 9.5 thousand rubles!
"Now that took two children almost naked. We want them to buy the best, because they do nothing good in my life seen. Each candy they are happy and even when you indulge, do not make noise," — said the head of the family.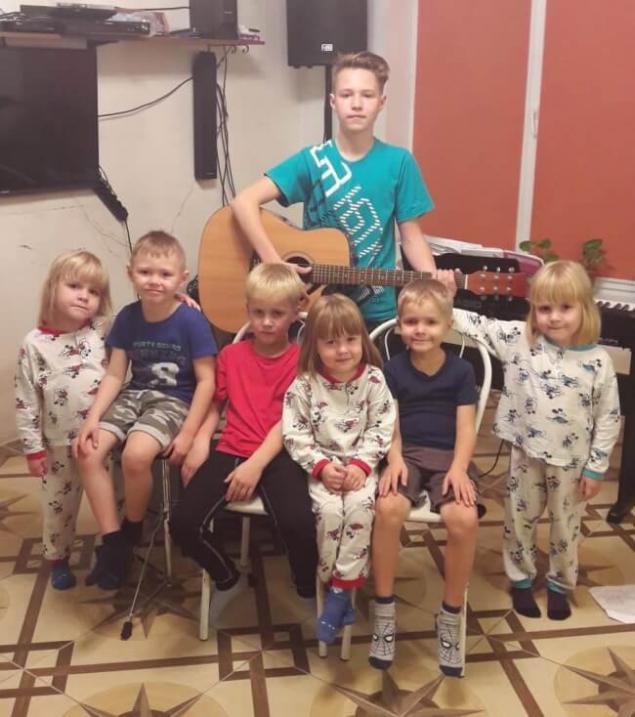 "I recently wrote to the President, asked the minibus. In other regions it is the large families is allocated, and in this, for some reason, not allowed. And in the car we can't even fit one in one sitting," continued Anton.  
AS the number of items in the home affects the quality of your lifeWhispers of fate...
And while the adults solve their problems, the children enjoy their new life and waiting for a miracle. To the unusual family goes Santa Claus from Veliky Ustyug. He promised them a lot of gifts!
Here's an inspiring story from the lives of ordinary people with a big heart! published  
Author: Olga Filippova  
Source: my-fly.ru/blog/43433291012/Posle-smerti-zhenyi-on-v-odinochku-rastil-6-detey.-Tolko-vzglyan