There are people with an exceptional gift, is to create works that captivate all others. Such original craftsmen, no doubt, is the grandmother of Anne of Moravia (South-East of the Czech Republic).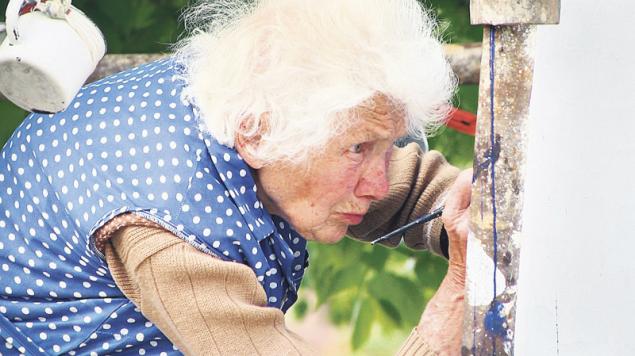 A mural for
Kasparkova Agnes (Anežka Kašpárková)
is the name of the old woman in the Czech Republic, — has noted 80-letie, but despite his advanced age, it is the lion's share of time devotes to work.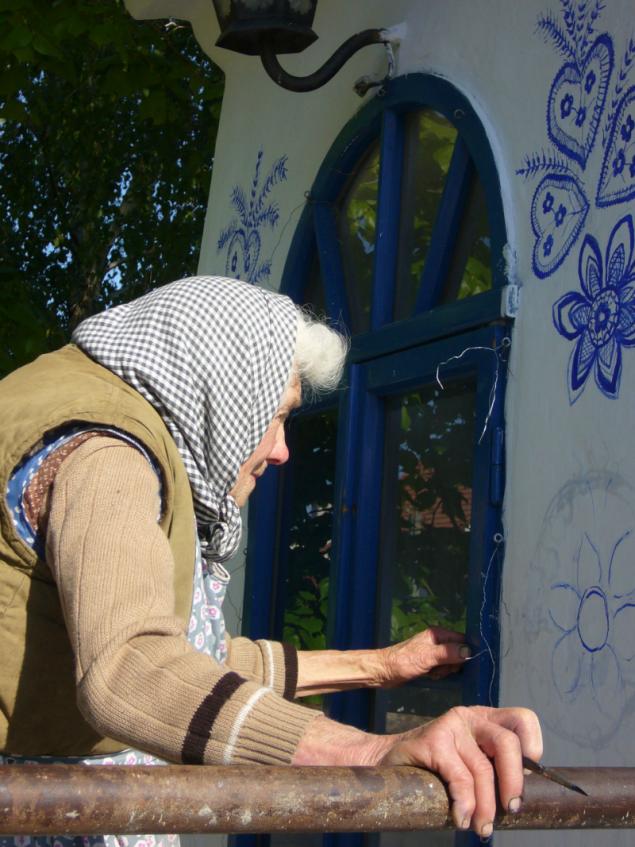 Grandma is decorated with
ultramarine painted
the whitewashed walls of houses and churches in his native village.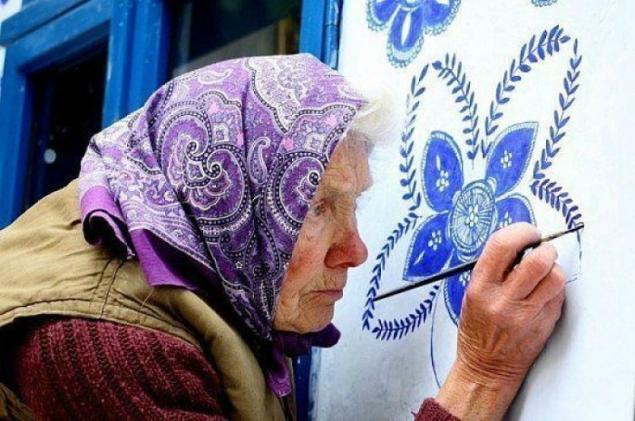 The elderly painter dedicated works in all weather conditions, trying to decorate as much space around.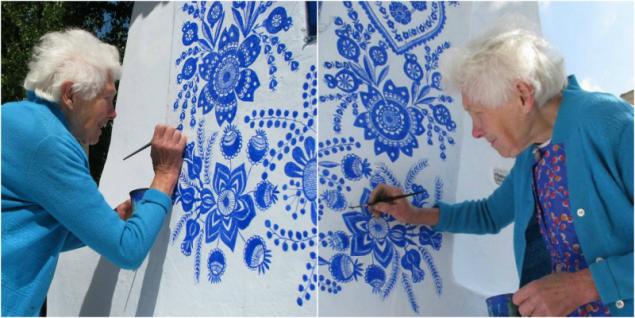 All the floral patterns created by grandma, unique. For painting she uses ultramarine blue high quality, so the picture looked good and stayed longer.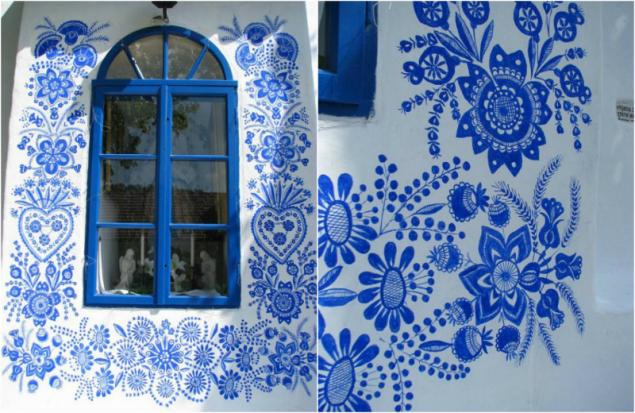 Anna says that the colour stays fresh for at least another 2 years.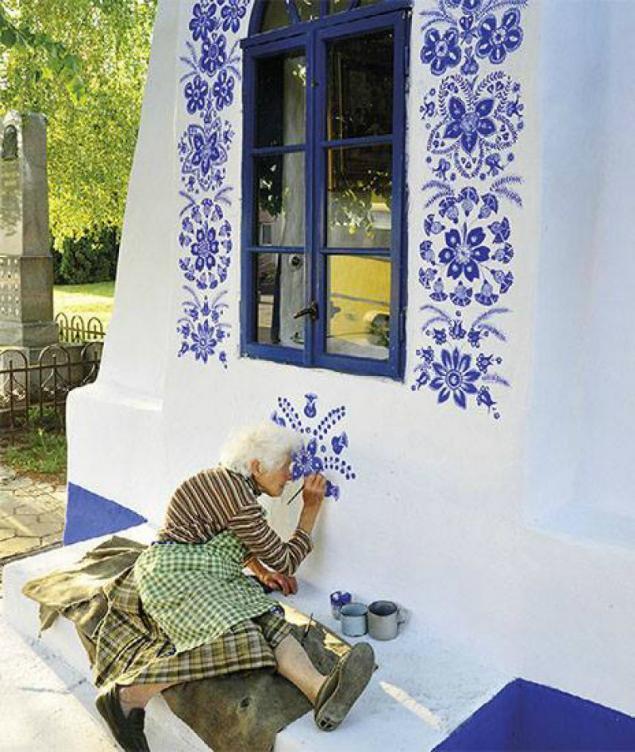 The beginning of the 18th century bell tower looks very elegant!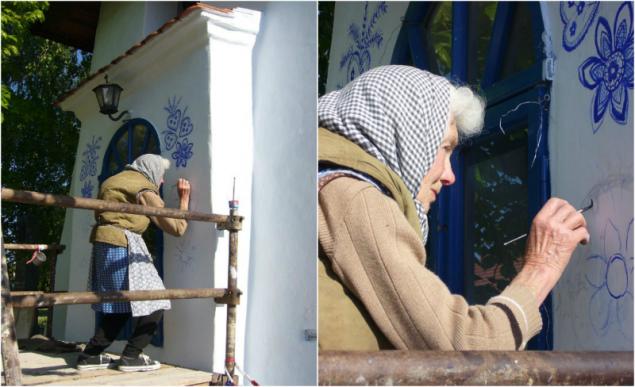 Creativity grandmother started about 30 years ago after retirement. It gives hope to anyone who is still looking for themselves in art. It's never too late!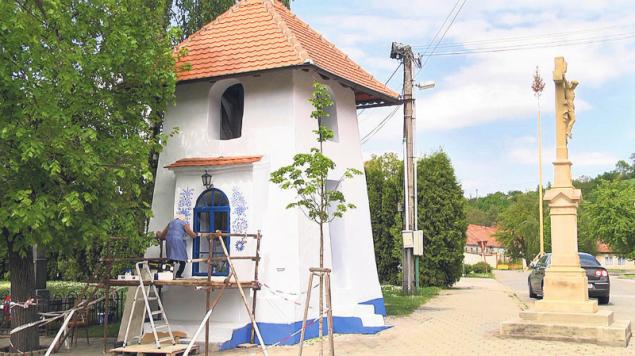 Grandma Anna, by the way, does not believe that creates something unique... "I create what I think. But similar flowers grow," says grandma, smiling.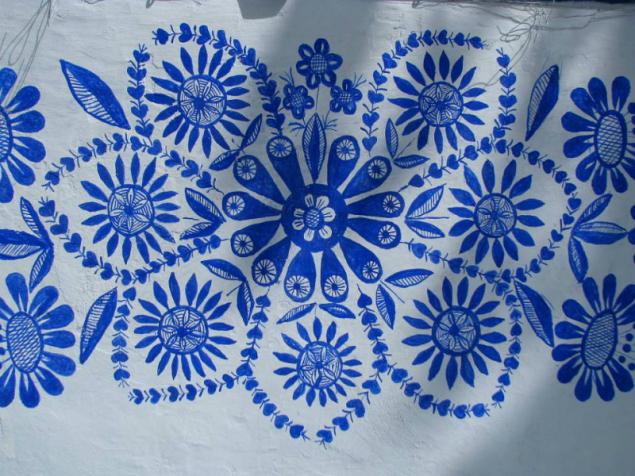 "What am I an artist? Just doing what I like and want to help," she says quietly.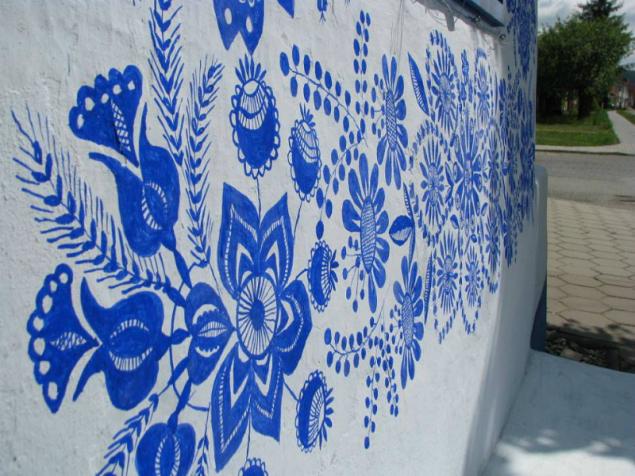 Great things are born when you make them from the heart! Such art needs no interpretation and comments, it understands and feels every soul.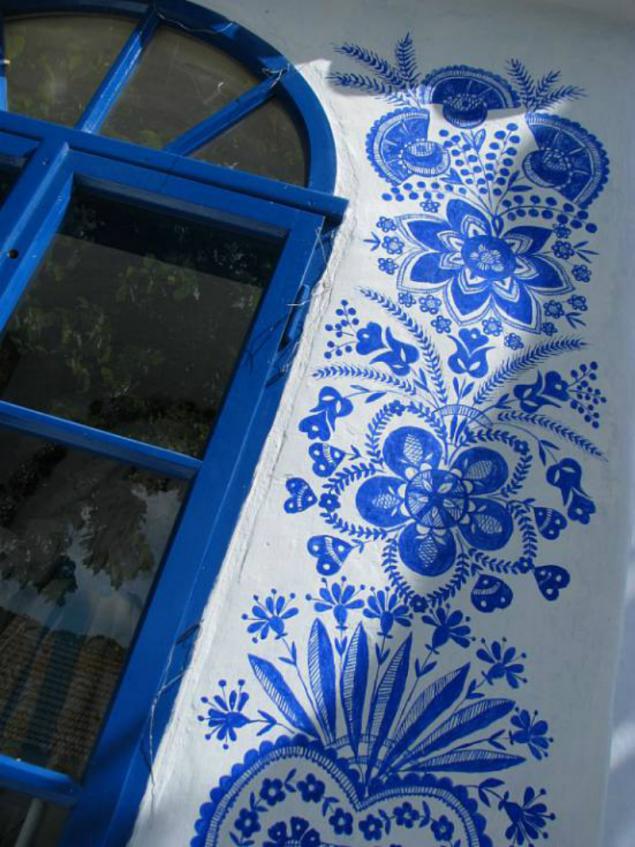 This is another great example of what each of us can give humanity a little beauty... To the best of their ability and imagination, of course!
Share this article with friends, they will appreciate!
The author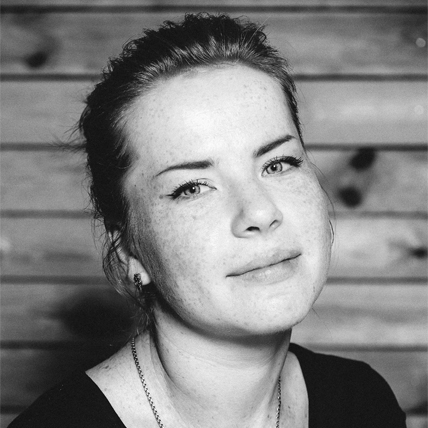 Marina Artemova Loves to photograph the beauty of nature, enjoys handmade. Son Vanya had taught the mother to cope with any household tasks effortlessly: Marina knows how to get the most stubborn stains and to clean the house in minutes. Interested in the most acute, various life issues, never remain aloof from what actually matters! Favorite book Marina — "gone with the wind" by M. Mitchell.